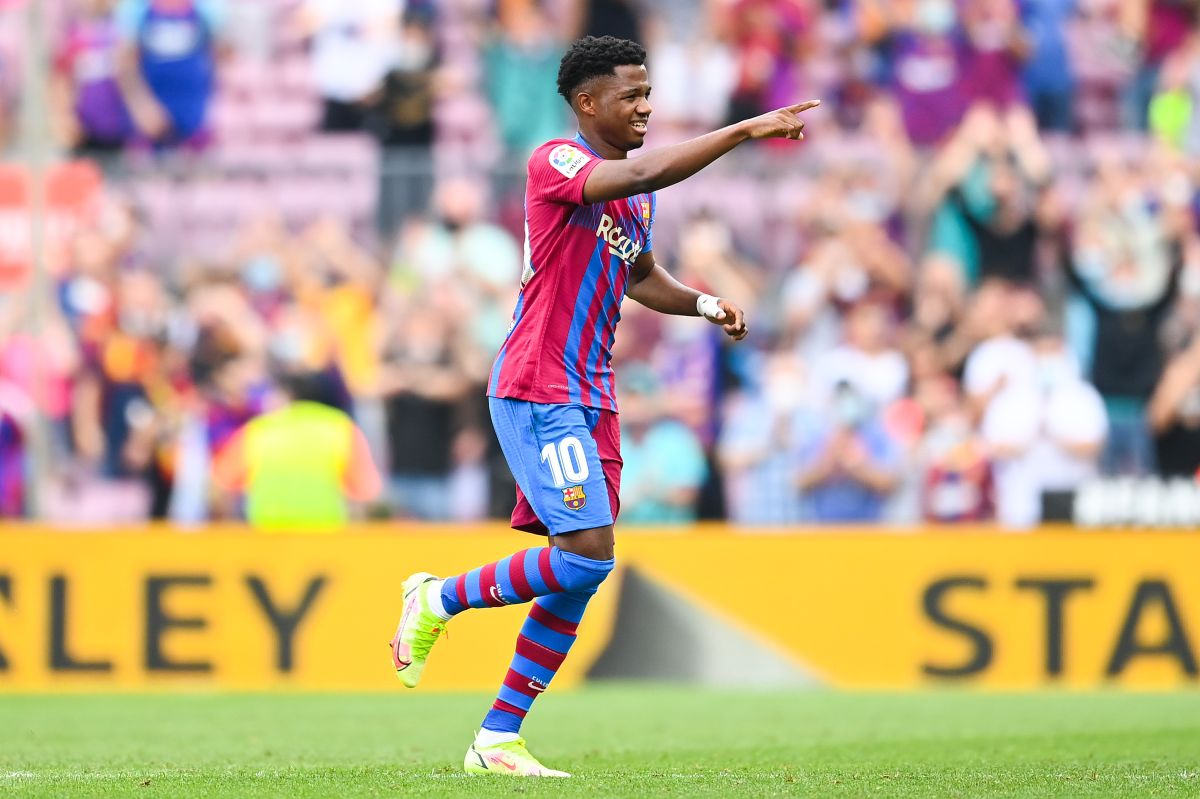 Barcelona returned to recover the smile and Ansu Fati before traveling to Lisbon and testing himself again in the Champions League. And he did it at the cost of a loose Levante, who thrashed easily (3-0) in a match that had several good news in the Barça key.
The first, the return of Ansu, who reappeared ten months after his injury, with Lionel Messi's "10" on his back, to encourage the clash in the last minutes and close the scoring account of Barça. And the second, Nico and Gavi's great game, two players of youthful age who showed with their talent and tremendous personality that, in the absence of a brilliant present, this team has at least one hopeful future.
The Levante, which does not know the victory in LaLiga This season, and who has never won the Camp Nou, he was the ideal rival for this Barça to recover a little of its self-esteem. Dominator of possession, the azulgrana team applied well in the recovery after loss and kept, with his high pressure, the whole of Paco López away from his area.
In a quick transition, Dest -also from the left wing- enabled Luuk de Jong to beat Aitor López from the front of the area, and released his scoring account as a Barça player before the quarter of an hour (2-0).
Controlled party
Barça, today led from the bench by Alfred Schreuder for the expulsion of Ronald Koeman in Cádiz, he left for the intermission with good feelings and an improved image compared to previous games. And the clash continued placid for the local squad after the restart.
Memphis had other two occasions to extend the Barcelona advantage, but it was with Aitor. AND Nico hit wide from the front.
Levante was not even close to Marc-Andre ter Stegen's goal, and the Camp Nou public began to demand the presence of Ansu Fati, which was already heating up in the band. When the Hispanic-Guinean left to play the last 10 minutes, the stadium roared ready to vibrate with each appearance of their new idol.
Then the time would come Ansu Fati, who had already warned in a play on the left, just when entering the field, and in another action in which claimed a penalty from Pablo Martínez that the referee did not point out. At the third time, the young youth squad recovered the ball in a counterattack and, after faking the shot after a first break, beat Aitor with a low and dry shot from the edge to make it 3-0, unleashing the madness at the Camp Nou.
Barcelona thus ended a streak of three games without winning and, lacking idols to dream of again, crowned today -with permission from Memphis Depay- crowned his new king: the boy from the quarry who has dared to inherit the "10" of the best player in the club's history.




Source-laopinion.com