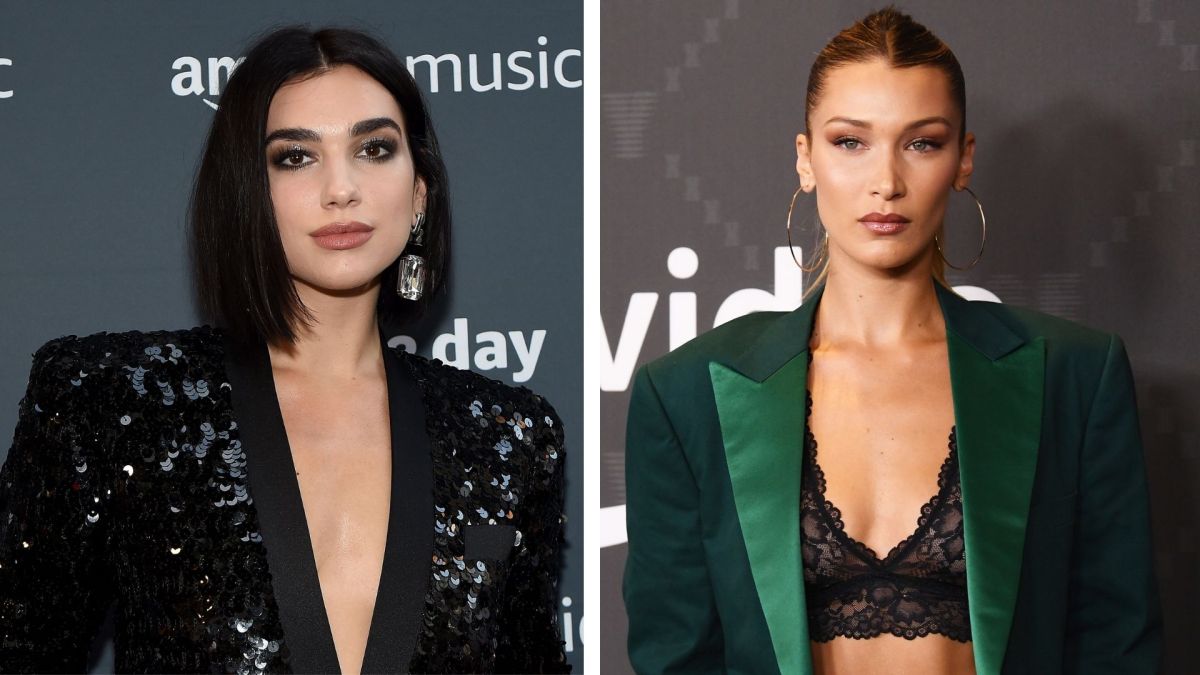 Photo: Dimitrios Kambouris / Jamie McCarthy / Getty Images
In addition to being acclaimed for their talent in music and modeling respectively, Dua Lipa and Bella Hadid They have become great icons of fashion for thousands of people around the world. And recently They showed once again that their title is well deserved, as they paraded through the streets of New York dressed in imposing pieces They stole the attention of passersby. Find out the details!
It all happened on September 21, when both stars attracted the attention of people when they walked through the streets of the City that never sleeps with their looks of infarction. Dua Lipa opted for an outfit that combined elegance with a youthful touch by wearing a black and white checkered pleated mini skirt, matching a crop top with long sleeves and buttoned Italian collar.
To complete her outfit, the "Levitating" singer wore black chunky platform shoes, paired with a Tommy Hilfiger branded bag in the form of a dog.
For her part, supermodel Bella Hadid opted for a midi skirt with white and red prints and a flowing black hollan plus a black top that adjusted to her tiny waist. To this he added a short white jacket with baggy sleeves that managed to further accentuate his statuesque figure.
The mini parade that the famous gave to the photographers and people who walked through the place took place while They were heading to Gigi Hadid's daughter's birthday celebration, Bella's sister.
According to reports, the top model 26 years old hosted a "Silly Pants or Silly Skirts" themed party at her luxurious Big Apple apartment and invited her family and close friends to celebrate her daughter's first year alongside singer Zayn Malik.
It is presumed that the small meeting was attended by: his father Mohamed Hadid, his mother Yolanda Hadid and of course, Bella with the singer Dua Lipa, who is girlfriend of his brother Anwar Hadid.
It may interest you:
Dua Lipa celebrated her 26 and surprises with her look that reveals her bra
Dua Lipa shows off by the pool wearing a knitted micro bikini that only covers what is necessary
Bella Hadid showed her support for Palestine. Israel accuses her of wanting to "throw Jews into the sea." "You should be ashamed of yourself."


Source-laopinion.com