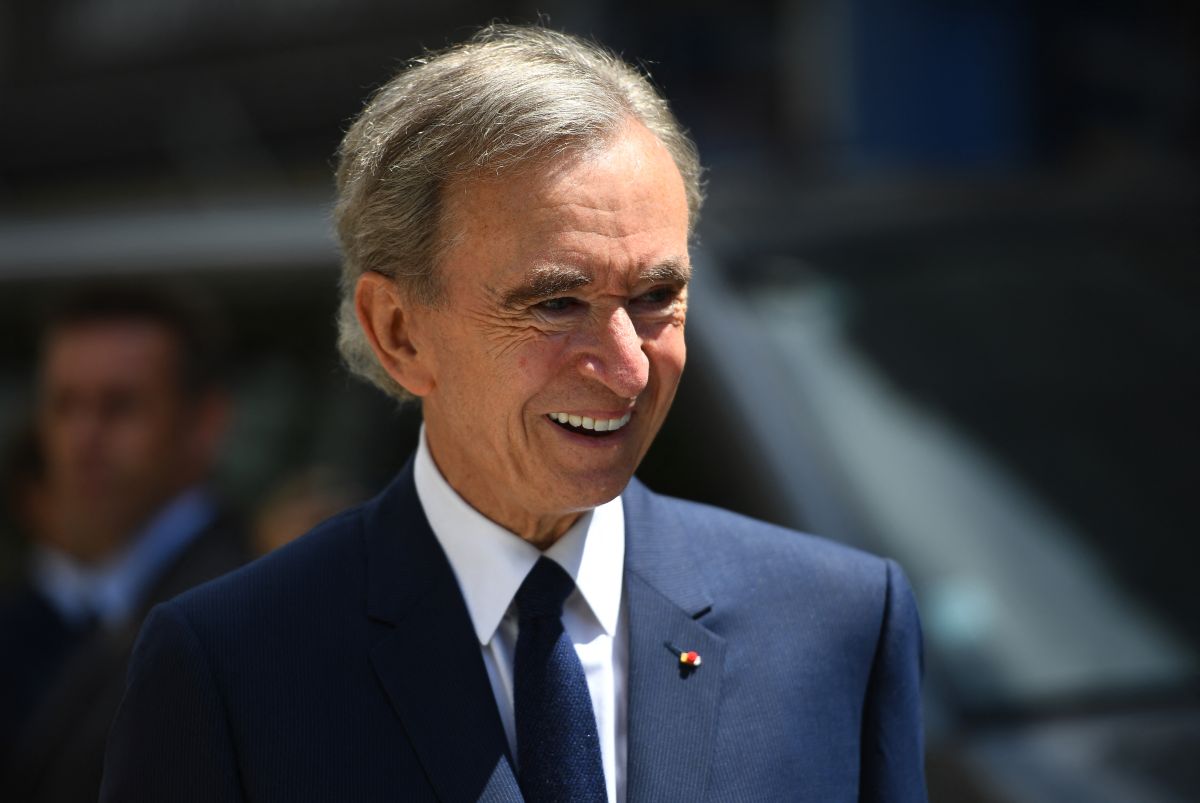 Photo: CHRISTOPHE ARCHAMBAULT / AFP / Getty Images
The French luxury goods magnate, Bernard Arnault, he was the richest person in the world until last week. His fortune surpassed billionaires Jeff Bezos, founder of Amazon, and Elon Musk of Tesla. However, the $ 21 billion losses suffered by the luxury goods company Arnault runs brought him back to third place according to Forbes.
In an attack against the growing number of billionaires, Chinese President Xi Jinping vowed to "trim excess income" and support the country's huge middle class. The effect of the president's statements began to be felt in the large European luxury brands.
Just the Shares of LVMH Moët Hennessy-Louis Vuitton, maker of handbags, Dom Pérignon champagne and Hennessy cognac, have fallen almost 10% since last Tuesday, when China's millionaires were put on notice.
The stock slump has caused Bernard Arnault's net worth to shrink, dropping two notches on the list of the world's richest people to number 3, behind the founder of Tesla.
Related: Billionaires, with a bad reputation among Americans: more and more people think they are "doing bad" to the country
Also Gucci, Richemont and Burberry collapse
LVMH owns an arsenal of high-end names like Louis Vuitton, Tiffany & Co., Moët, and Christian Dior, but it wasn't the only victim. French luxury brand Kering, which owns Gucci, Saint Laurent and Bottega Veneta, fell 9.47% in the same period. For its part, the Swiss brand Richemont fell 6.6%, and London-based Burberry sank 5.51%.
Why China?
In an attempt to combat economic inequality, China is considering raising taxes on the property, inheritance and capital gains of the wealthiest. It is also seeking tighter regulations in the transportation, education, insurance and technology industries that have caused Chinese stocks to slide and cut the wealth of the country's highest-income people.
China is a key market for luxury brands since the purchases of the millionaires of that country contributed to 20% of the sales of luxury products, according to a report by Bain & Co.
The report states that LVMH sales in Asia increased 86% compared to the same period of the previous year.
Related: Billionaires like Jeff Bezos, Elon Musk and Warren Buffett evaded paying taxes for years
The attack on the richest by the Chinese government aims to combat growing wealth inequality. In China, the Gini coefficient, which is a measure of inequality, increased to 70.4 in 2020 when in 2000 it stood at 59.9 according to a Credit Suisse report.
However, the pandemic only increased that gap further as in 2020 the number of millionaires in mainland China increased by 35%, while in Hong Kong they decreased by 7%, as reported by the AsianInvestor website.
You may be interested in the following news: