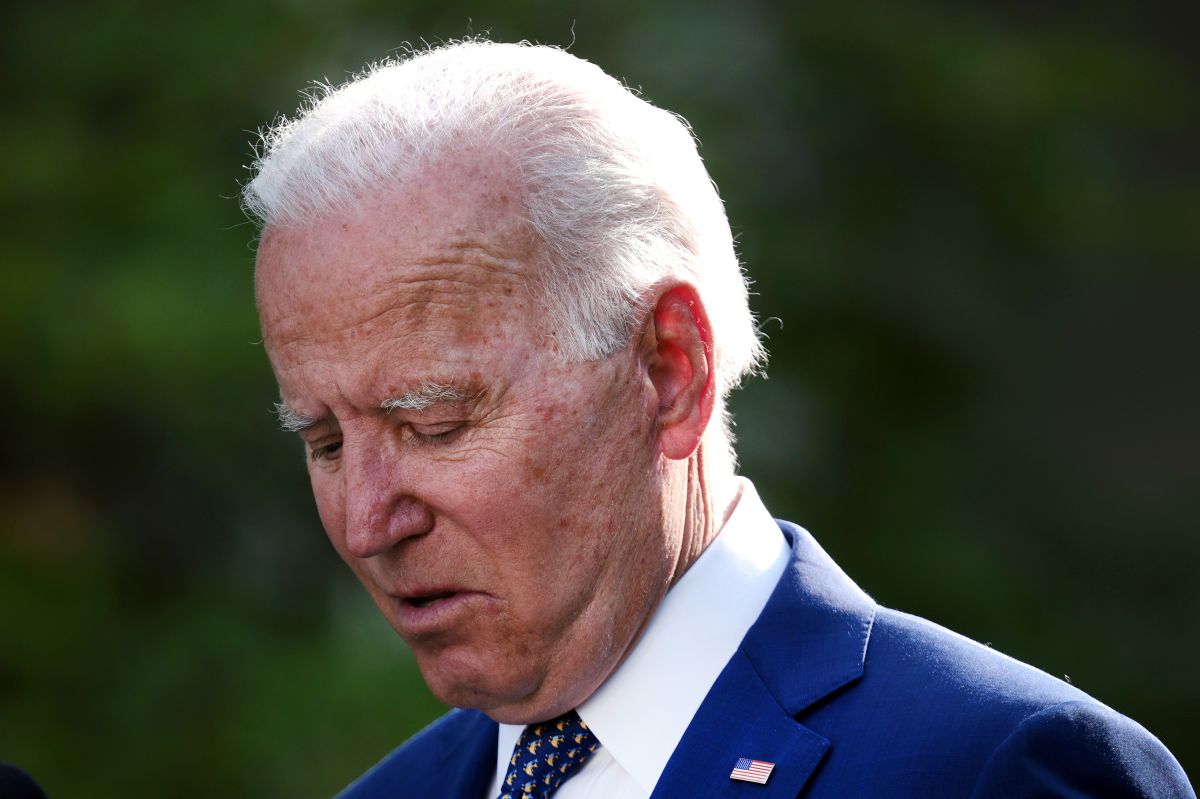 The president of United States, Joe biden, paid tribute on Thursday to the police officers who responded to the assault on the Capitol on January 6, and asked not to let the allies of former president Donald Trump "rewrite the history" of what happened that day.
Biden signed legislation to award the Congressional Gold Medal – the highest civilian honor awarded by the U.S. Legislative Assembly – to the Capitol Police, the Metropolitan Police Department of Washington dc and other officers who responded to the assault.
"The United States owes you a debt that it can never fully pay"Biden told the twenty police officers present at the act of signing the law at the White House.
The president attacked those who seek to misrepresent what happened that day, in a veiled allusion to Trump and his allies, who have profiled the participants in the mob that led the assault as heroes, despite the fact that the day ended with five deaths and 140 law enforcement officers attacked.
"The tragedy of that day deserves above all the truth. We cannot allow history to be rewritten. We cannot allow the heroism of these agents to be forgotten "Biden stressed.
"It was not dissent. It was not a debate. It was not democracy. It was an insurrection. It was a riot and a maelstrom. It was radical and chaotic. And it was unconstitutional ", he stressed.
The president described the radical Trump supporters who stormed the Capitol as "a mob of extremists and terrorists," but celebrated that "democracy survived" and "the truth defeated lies."
The goal of the mob that stormed into Congress headquarters was to prevent Biden's victory in the November election from being ratified, as a result of Trump's unsubstantiated allegations of election fraud.
The US Vice President, Kamala Harris, recalled how, after the police finally managed to clear the Capitol in an operation that lasted several hours, Congress met again to certify the triumph of Biden in an early morning session.
"At those late hours, while those policemen continued working to keep our city safe, they also kept our democracy safe. Let's never forget that ", Harris asked during the ceremony.
Present at the event were the four police officers who testified last week during the first hearing of the committee promoted by the Speaker of the House of Representatives, Nancy Pelosi, to investigate the January 6 assault.
Those agents -Aquilino Gonell, Michael Fanone, Harry Dunn and Daniel Hodges- described the physical and psychological consequences that the assault left for them and many of their companions, in which they suffered racist beatings and insults.
This week, authorities in the capital confirmed that two other police officers who responded to the attack on the Capitol, Kyle DeFreytag and Gunther Hashida, committed suicide during the month of July, bringing to four the number of officers involved in the operation on 6 December. January who have taken their own lives.
Keep reading: Police officer Aquilino Gonell is a Dominican immigrant who is a key witness in the Committee investigating the invasion of the Capitol