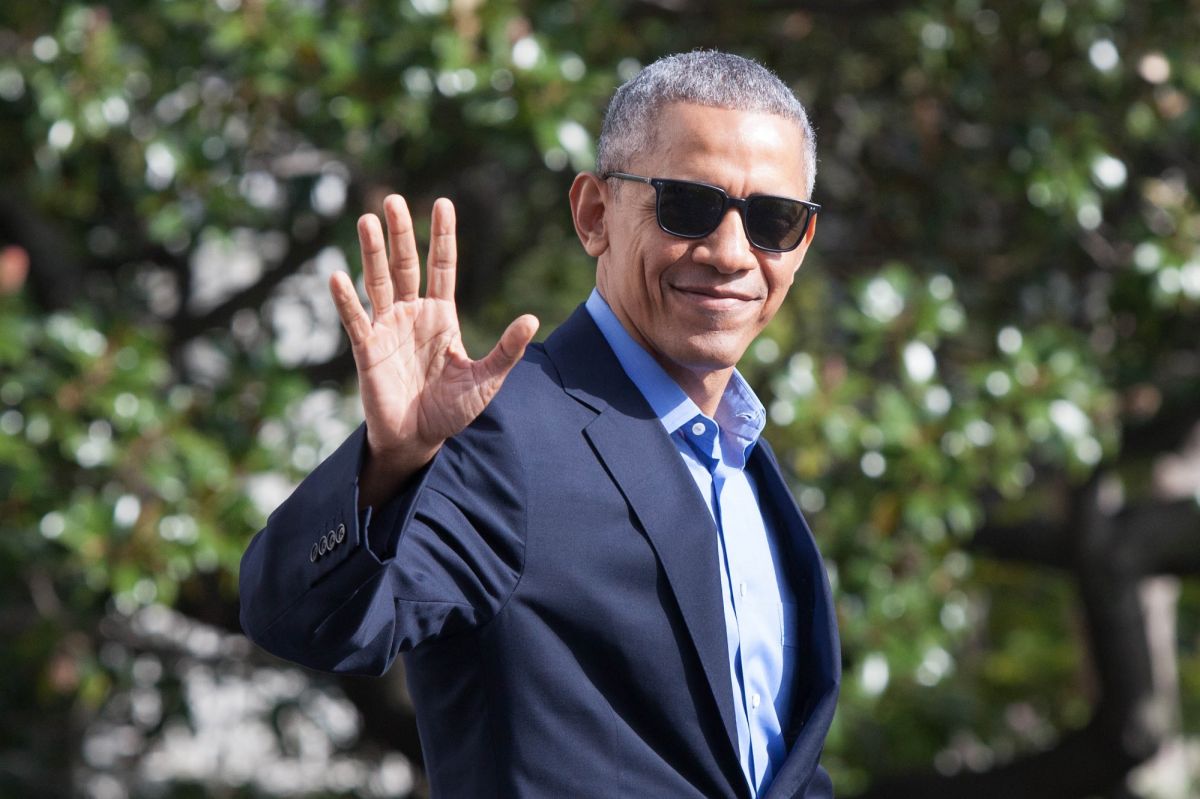 Photo: Zach Gibson / Getty Images
President Joe biden will not attend the former president's 60th birthday party Barack Obama in his million-dollar home Martha's Vineyard, according to a report by The Hill based on information from a White House official.
"While President Biden is unable to attend this weekend, he hopes to catch up with former President Obama soon and welcome him into the club of 60+."said the official.
That same outlet was the first to report the mega-party that the Obamas are organizing at their $ 11.75 million home, but Axios reported that almost 500 guests confirmed their attendance at the celebration, despite the increase in coronavirus cases with the Delta variant in the country.
The new report adds that The Obamas will have strict protocols for attendees, who will be asked to be vaccinated and test negative for COVID-19.
Security measures also provide for the celebration to be outdoors.
"All guests are asked to get vaccinated and have been told that there will be a COVID coordinator to ensure all proper protocols are followed," says Axios.
Francis Collins, Director of the National Institutes of Health told CNN that mass parties can get out of control. His opinion did not occur specifically about the celebration of the Obamas, but it shows the guidelines that should be followed in the face of the pandemic.
"If you're talking about a small party, like the one I could have at my house for six or eight people who are fully vaccinated, I don't think that, at this point, we should wear masks to walk around," said Collins. "But if there were 100 people… of course, how are you really going to be sure of people's vaccination status?"
There is not much clarity about the party protocols, even if the guests will be asked to wear a mask, especially since in addition to the guests, there are at least 200 people who will work for the event, including drivers, waiters, cooks and other staff. service.
Of course, guests who want to give something to former President Obama are asked to donate to programs on children and youth leadership.
Criticism on social media increases as the date of the celebration approaches this weekend, like the comment of a user that went viral, where she points out that many people "could not say goodbye to their loved ones" during the pandemic, but Obama "can have a party with 700 people (sic)".
Let me get this straight.

You couldn't say goodbye to your dying loved ones, but Barack Obama can have a party with 700 people at his estate in Martha's Vineyard?

– Jordan Rachel (@TheJordanRachel) August 2, 2021
"Trump rally – super spreader event … Private Obama birthday party with 500 guests – totally normal," wrote conservative columnist Beth Baumann.
Voting in person – superspreader event.

Dems protesting moratorium expiration at the Capitol – totally normal.

Trump rally – superspreader event.

Obama's private birthday party with 500 guests – totally normal.

And politicians wonder why most Americans loathe them?

– Beth Baumann (@ eb454) August 2, 2021