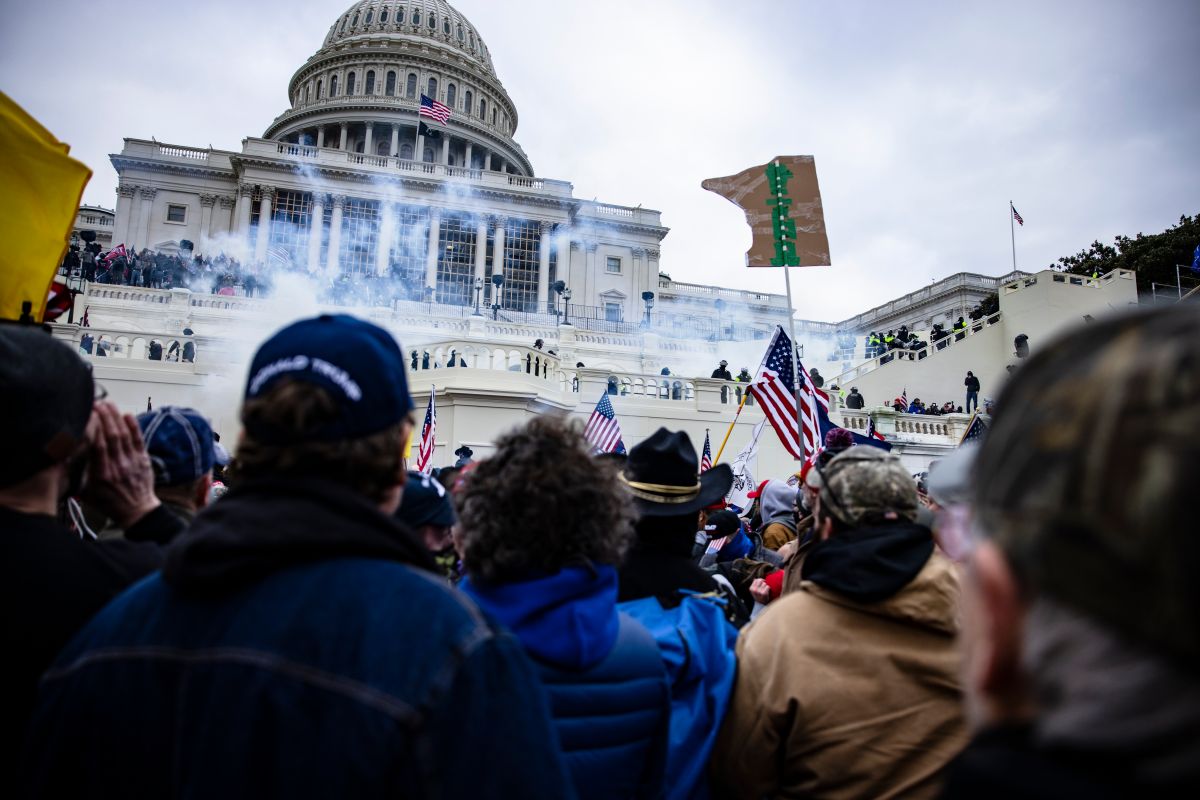 Photo: Samuel Corum / Getty Images
WASHINGTON – United States President Joe Biden will allow Congress access documents from his predecessor, Donald Trump about the assault on the Capitol on January 6, in which five people died.
Biden's decision allows the US National Archives., who guard historical documents, deliver information about the assault on the Capitol to a committee of the House of Representatives investigating that event.
Trump had argued that those documents should remain secret because they could endanger national security.
However, at a press conference, the White House spokeswoman, Jen psaki, announced on Friday that Biden had concluded that the country's security was not in danger and the documents were to be delivered to the lower house committee.
The exact content of those documents is unknown, but supposedly they could expose what happened at the White House as hundreds of people stormed the Capitol.
The committee investigating the event was created by the Speaker of the House of Representatives, the Democrat Nancy pelosi, and your mission is to investigate why the assault occurred, who is responsible and what can be done to prevent another similar event.
To that end, he has requested access to hitherto secret documents, such as Trump's, and has summoned former members of his Government to testify, including the controversial ideologue and former adviser Steve Bannon.
The commission is made up of a majority of Democratic congressmen, although there are two Republican members (Liz Cheney and Adam Kinzinger) who are at odds with Trump.
The former president's supporters who stormed the Capitol wanted Biden's electoral victory not to be certified.
Five people died and close to 140 agents were attacked.
So far, some 550 people have been indicted on charges related to the January assault, including 165 people accused of crimes of assault on authority.
You may also like:
Investigators of the Capitol uprising search social media logs to find conspiracies
Republicans distance themselves from protest today before the Capitol in support of detainees in pro-Trump riot of January 6
The FBI had an informant in the crowd that stormed the Capitol, according to media


Source-eldiariony.com