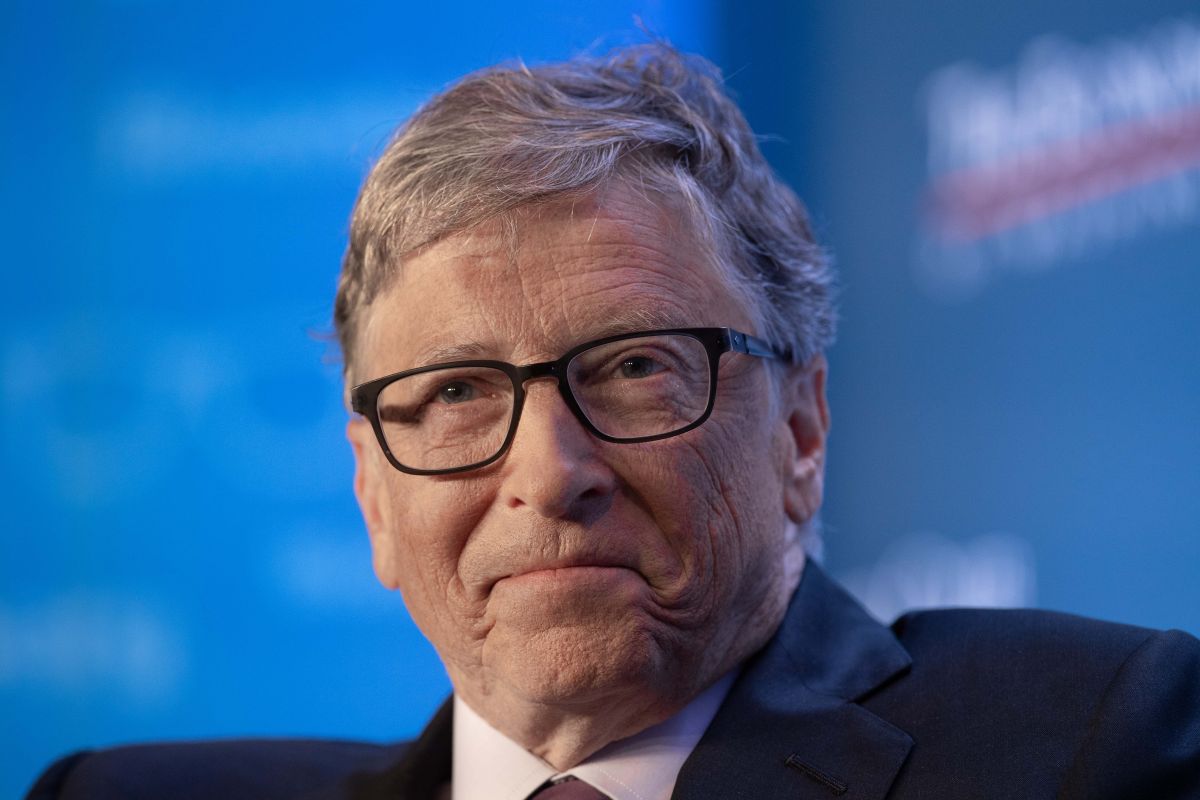 Photo: NICHOLAS KAMM / AFP / Getty Images
Bill Gates, the founder of Microsoft, said that spending time with Jeffrey Epstein was "a big mistake" during an interview with the news network CNN.
The interview focused on Gates 'relationship with Epstein, which he claimed was aimed at obtaining "billions of dollars for philanthropy," in addition to Gates' alleged misconduct at Microsoft that led to his separation from Melinda French. and about the future of its foundation.
Epstein committed suicide in August 2019 when he was detained in a New York jail after being charged with sexual crimes and creating a network of sex trafficking of minors and abusing dozens of them between 2002 and 2005.
Gates' story regarding his relationship with Epstein hasn't changed much since their meetings came to light. In 2019, the Microsoft founder told The Wall Street Journal that he had met with Epstein, but "had no business relationship or friendship with him."
A month later, The New York Times quoted a Gates spokesman as saying that Gates "regrets meeting with Epstein and acknowledges that it was an error in judgment to do so."
But nevertheless, the Times report mentions that both Gates and Epstein had several meetings that were produced between the employees of the Gates Foundation and Epstein to be able to raise funds.
In the CNN interview, Gates admits to the interviewer Anderson Cooper that the different meetings he had with Epstein, which took place after he pleaded guilty to prostitution charges, gave Epstein credibility, which he again described as a mistake.
When asked if he regretted the affair he had with an employee of the Microsoft company that was investigated by the company's board of directors, Gates said that everyone regrets it, but that he had to "move on" with his job.
"It's a sad milestone," Gates said during the interview. "Melinda is a great person and that association we had ended is a source of great personal sadness."
"Melinda has incredible strengths to bring that have helped the foundation to be better. We have always enjoyed our work together, "Gates said.
Related: Michael Larson, Bill Gates' money manager, accused of making racist and sexual comments to employees
Melinda objected to meetings with Epstein
Melinda French, who divorced Bill Gates after 27 years of marriage, opposed Gates meeting with Epstein. Despite the separation Melinda and Bill reported that they will continue to work together to lead the Bill and Melinda Gates Foundation, but it has been announced that Melinda could leave after two years if she and Bill could not continue working together.
You may be interested in: