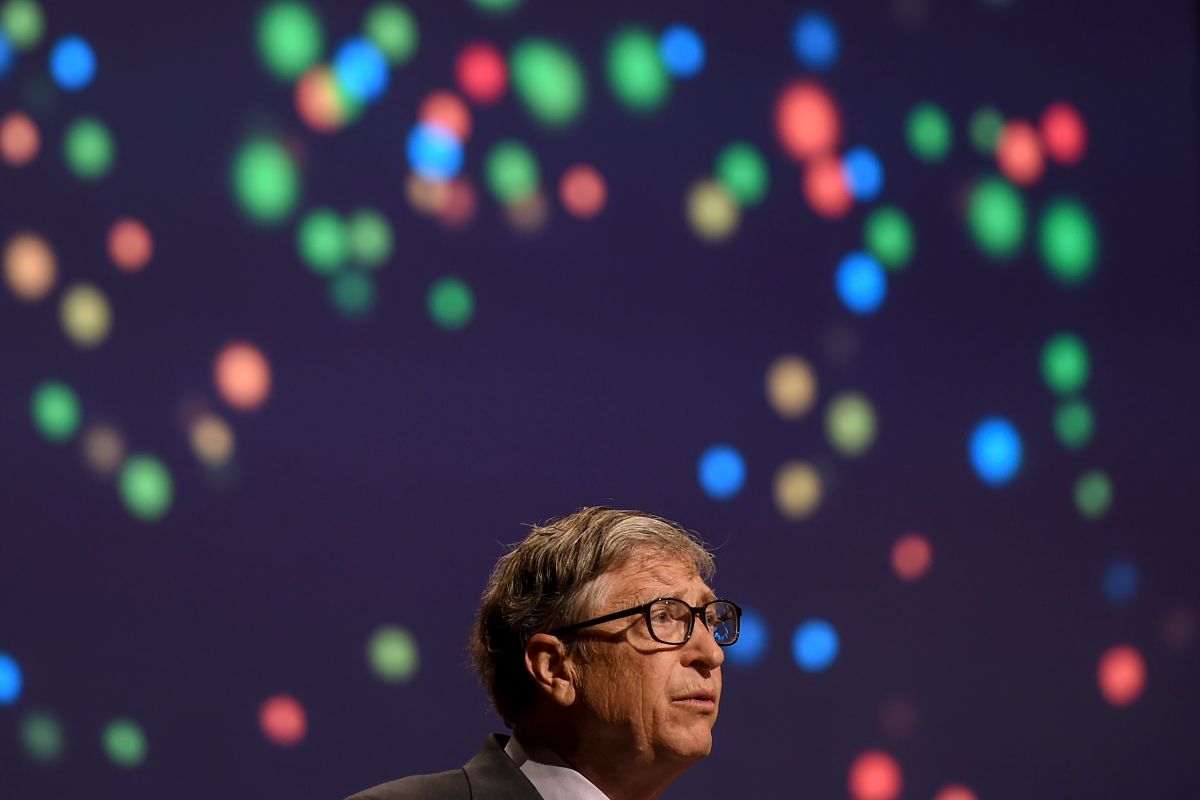 Photo: MONEY SHARMA / AFP via Getty Images). / AFP / Getty Images
The co-founder of Microsoft, Bill gates, announced that he will invest $ 1,500 million in projects to help solve the environmental crisis, once the Infrastructure law passes through the House of Representatives.
The bill that has already been approved by the US Senate consists of $ 1.2 billion dollars, of which billions of dollars for the fight against climate change.
The investment by Gates and his company Breakthrough Energy, which has a special fund for the environment, would be in a period of three years and the objective is: to eliminate greenhouse gases that contribute to climate change.
"This collaboration will not only take us on a longer path toward a zero-emissions commitment, but it will create short-term and long-term jobs in communities across the country," Gates said.
This will require technology that captures carbon in the air and even airplanes that do not pollute. To achieve this goal, Gates is aware that the cost of these technologies needs to be lowered. And this is only possible if the Infrastructure law is approved.
The founder of Microsoft has been studying the problems of climate change for a long time and his intention is to reduce emissions to zero, which is not an impossible goal but which will require great technological advances. To do this, Gates has created his own roadmap.
Gates published his book "How to Avoid a Climate Disaster" in February this year, a comprehensive contribution to the climate debate.
"People who think this is easy have to study the breadth of the emission sources. People who believe that it is impossible, I hope they will look at the potential for innovation in these areas and see that it is possible, although very difficult ", were Gates's words during the presentation of the book to the European press.
The great Microsoft has been interested in everything related to climate change for about 20 years and he came to the subject directly during an investigation for his foundation.
Although he assures that his specialty is not the weather, Gates says he has learned in recent years because "he likes to read a lot."
The project currently depends on approval in the House of Representatives where so far the vote is uncertain as the Democratic majority is divided.
Gates has recently been surrounded by scandals rather than good news, starting with his wife Melinda's divorce and his relationship with Jeffrey Epstein; so it is good to announce this beneficial contribution to the Infrastructure Law project.
**
You may also like:
Infrastructure Plan: $ 55,000 million dollars will be destined to solve water supply problems in the United States