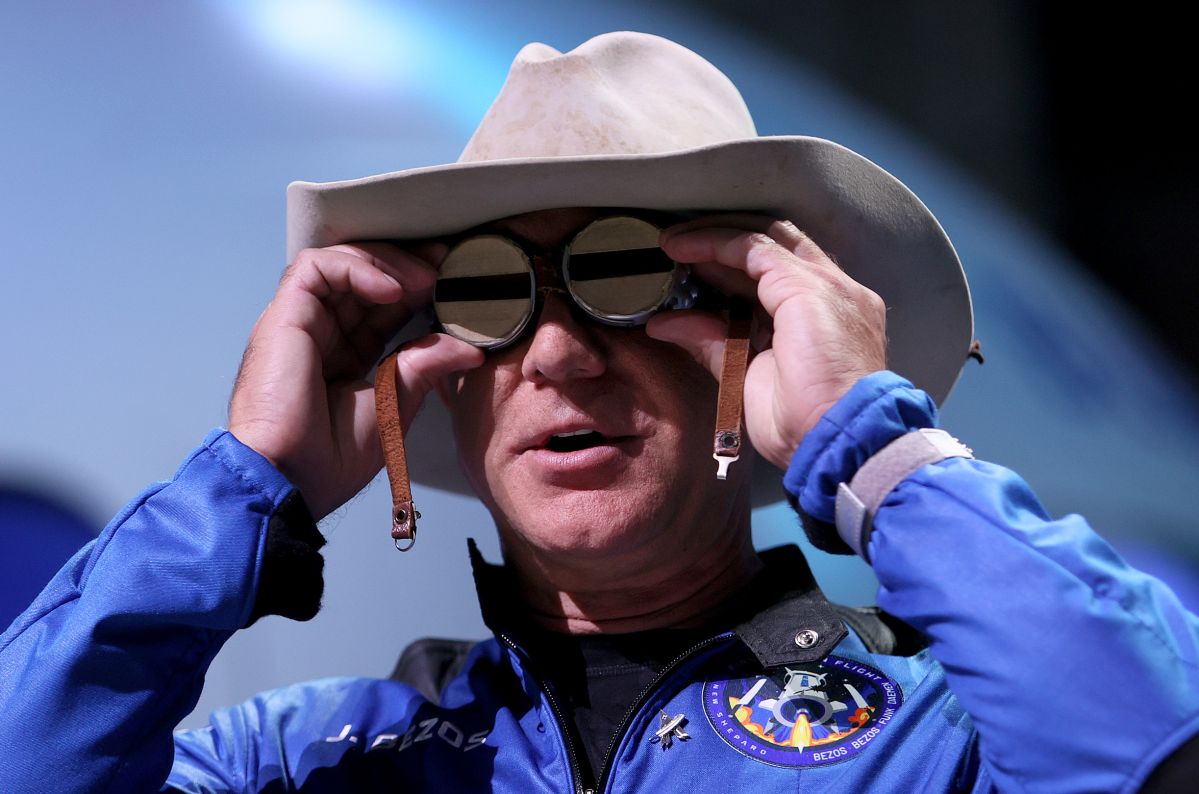 Photo: by Joe Raedle / Getty Images). / Getty Images
Jeff Bezos' space company filed a federal lawsuit against the United States government, for having awarded the competition company SpaceX the project of "lunar exploration "Which is planned as of 2024.
Bezos disagrees with the way in which he was awarded the contract for the HLS (human landing system) worth $ 2.9 billion. to Elon Musk's company a few months ago.
But it is not just for Blue Origin that the adjudication process is unfair, other companies that applied also protested to NASA.
"We strongly believe that the issues identified in this acquisition and its results must be addressed to restore equity, create competition, and ensure a safe return to the Moon for America," says the Blue Origin statement.
For its part, NASA already considers Blue Origin to be its partners and in fact they emphasized in a statement, after becoming aware of the legal claim of Bezos's company, that "With their partners they will go to the moon and stay to initiate research, develop new technologies and therefore create jobs.
On the case, the NASA statement assures that it will review it, but that they continue working. While Musk and his company SpaceX continue to rank today as NASA's leading private sector partner.
Jeff Bezos wrote an open letter to NASA administrator Bill Nelson at the end of July in which he offered to cover a $ 2 billion mission to the moon with Blue Origin, and the module contract. landing.
Bezos insists that he "has the financial position to do it," which suggests that he seems to have the intention of competing to win the space race against Elon Musk with SpaceX, which is already ahead of him with the concession to build a vehicle for $ 2.9 billion. of dollars.
Subsequent to the open letter to NASA, no response was known to it, but until now, the claim by the author of the letter against the federal government is known.
The NASA program that works in conjunction with SpaceX is called "Artemis" and plans, before the end of the present decade, to take humans to the moon and build a lunar station, on the way to another future project that consists of sending a manned mission loving You.
**