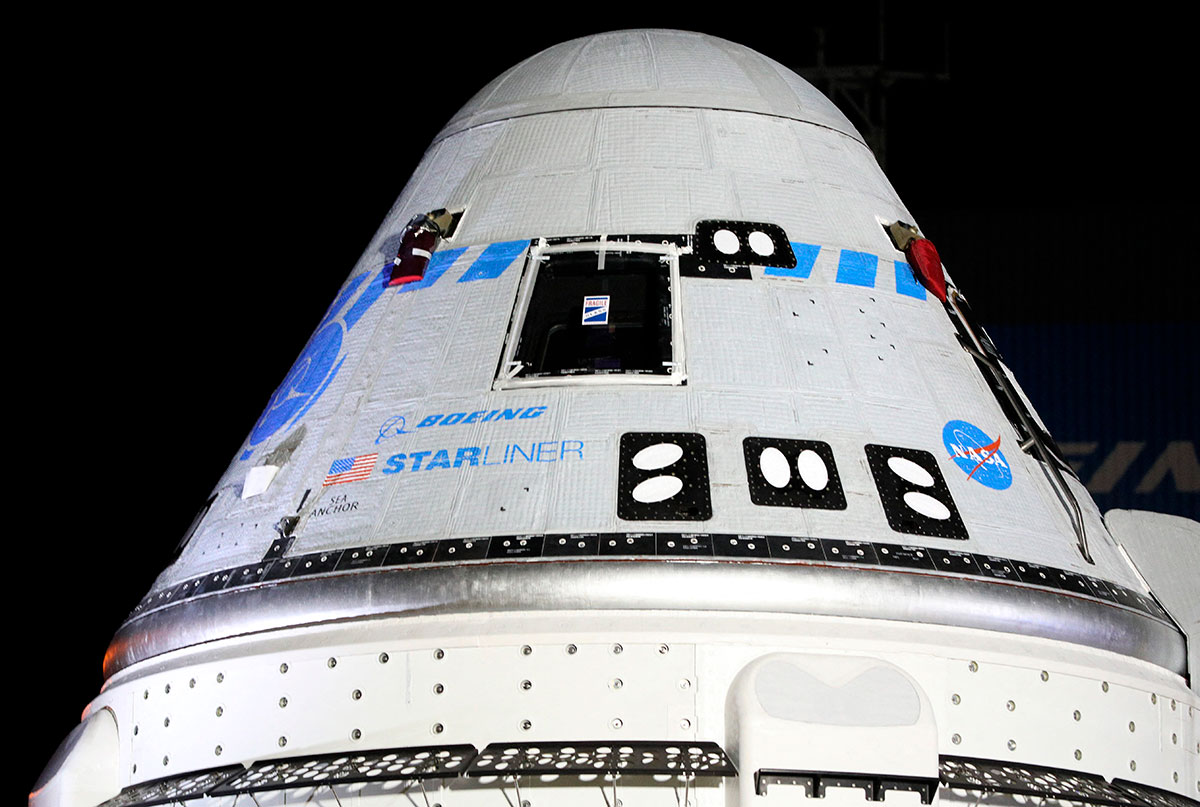 Photo: GREGG NEWTON / AFP / Getty Images
Weather permitting, Boeing's Starliner capsule will begin its unmanned test trip to the International Space Station (ISS) on Tuesday. which had to be suspended last week due to the problem with the Russian Naúka module.
As of today, there is a 40% probability that weather conditions will allow the launch from platform 41 at Cape Canaveral Air Force Base (Florida) of the United Launch Alliance Atlas V rocket that will put the capsule in space.
The launch is scheduled for 1:20 p.m. (17:20 GMT) this Tuesday and the arrival at the ISS of the Starliner capsule, which will carry more than 400 pounds (181 kilos) of cargo, by 13:37 (17:37 GMT) on Wednesday, August 4, according to the US space agency.
Within 30 minutes of launch, if all goes as planned, the capsule will be in the orbit necessary to undertake the solo journey to the ISS.
On his return trip to Earth, Starliner will carry more than 550 pounds (249 kilos), including part of the refillable oxygen tank system. that provides breathable air to station occupants, according to NASA.
But, the Meteorological Squadron 45, which is in charge of monitoring the conditions in the area of ​​the Kennedy Space Center and Cape Canaveral Air Base, forecast showers and thunderstorms for this Tuesday after noon and this could delay the OFT-2 mission again. , which aims to test the Boeing capsule before it takes a manned trip to the ISS for NASA.
The first trip with astronauts is scheduled for the end of 2021, still undated.
Boeing and SpaceX have million-dollar contracts with NASA to handle the transfer of astronauts and equipment to the space station from US soil.
SpaceX is more advanced, having already carried two manned missions to the ISS, in addition to several cargo in its Dragon capsules.
Boeing carried out a first test mission with the Starliner spacecraft in 2019, but failed in its attempt to reach the space station due to software problems, and the capsule had to make an emergency landing in New Mexico.
"OFT-2 will demonstrate the end-to-end capabilities of the Starliner spacecraft and the Atlas V rocket, from launch through docking and returning to Earth with a desert landing in the western United States," he noted. The NASA.
The unmanned mission will provide "valuable data for NASA to certify Boeing's crew transportation system for regular flights to and from the space station."
With information from Efe.
Read More: Donalad Trump is the Republican Party politician who has raised the most money in 2021