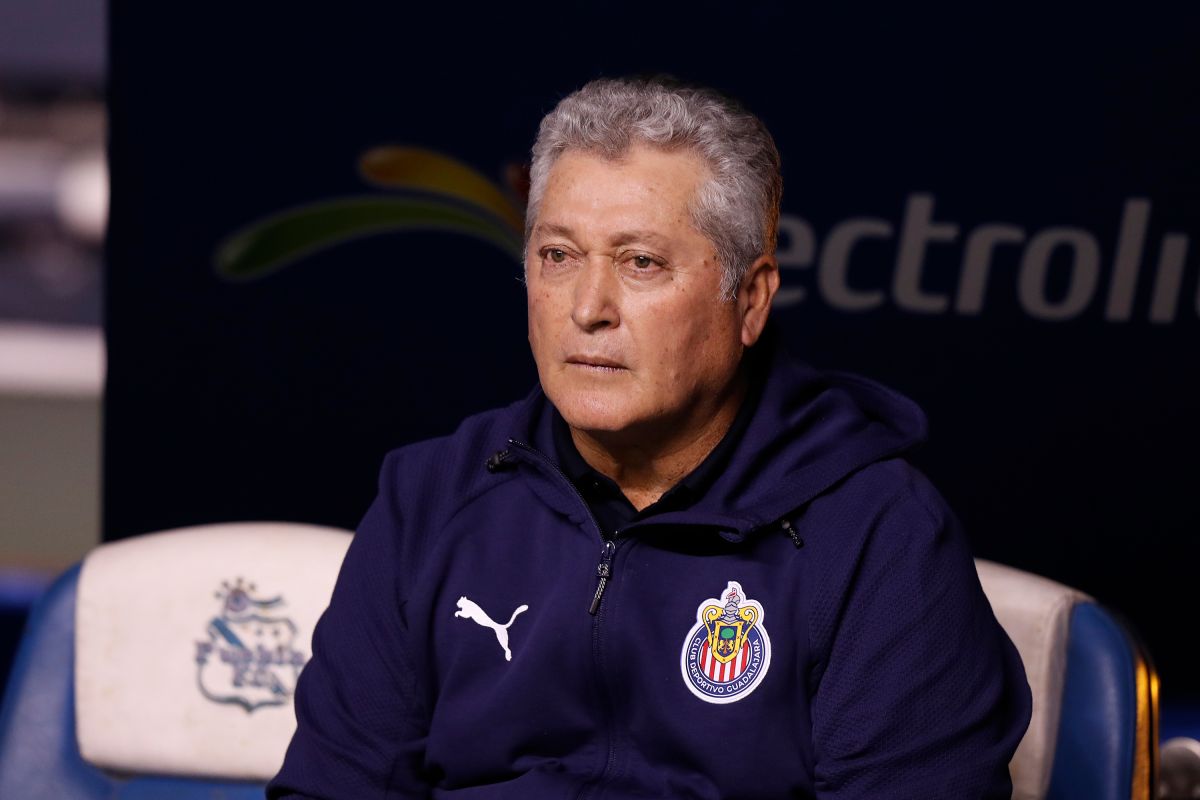 Photo: Imelda Medina / Imago7
The sporting situation in Chivas de Guadalajara is not the best. The Mexican team is not managing to have good positive results. In his last game against Club León, they were defeated 0-3 at home. Given the lack of achievements, the fans of the "Sacred Herd" began to lose patience on Víctor Manuel Vucetich. In this sense, options are beginning to be considered and among them is the former coach of El Tri olimpico, Jaime Lozano.
Chivas has only achieved one victory in its first five games of the Grita México A2021 of Liga MX. Under these circumstances, the club's fans have begun to look favorably upon the departure of "El Rey Midas". The reports ensure that Jaime Lozano has already started conversations with the club's leadership.
🚨Chivas🚨 There have already been talks with Jimmy Lozano, it is one of the most viable options for the board if the Vucetich project does not improve in the near future.

– Fernando Cevallos (@FerCevallosF) August 19, 2021
The first approaches between "Jimmy" and the rojiblanco team have already been made. The "plan b" is already designed in case the poor sports situation continues.
Keys for Jaime Lozano to direct Chivas
In addition to his outstanding performance with El Tri olimpico, Jaime Lozano would meet again with a couple of players who were part of that squad that managed to win the bronze medal at Tokyo 2020. Uriel Antuna and Alexis Vega were key players in Mexico and, based on them, the coach could aspire to build a competitive team.
However, there is a very important factor to take into account. Both footballers are being sought after by major clubs in Europe. Antuna could reach Olympiacos in Greece and Vega to Porto in Portugal.
The next few hours in the "Sacred Herd" will be crucial to define the future of Vucetich and the club. Although it is worth weighing how realistic were the objectives of the institution when taking into account that the investment of the team has been almost nil and based on that panorama, it will be necessary to define how bad the work of "King Midas" has really been.
You may also like:
Chivas sinks in the MX League, Cristian Calderón faced the fans and the memes did not forgive the Sacred Flock
Chivas de Guadalajara closed the doors to Alexis Vega: the Mexican team rejected a millionaire offer from Porto
"It gives me enormous disgust how your mouth filled with the addictions of my brothers": Julio César Chávez's daughter responded to "El Travieso" Arce