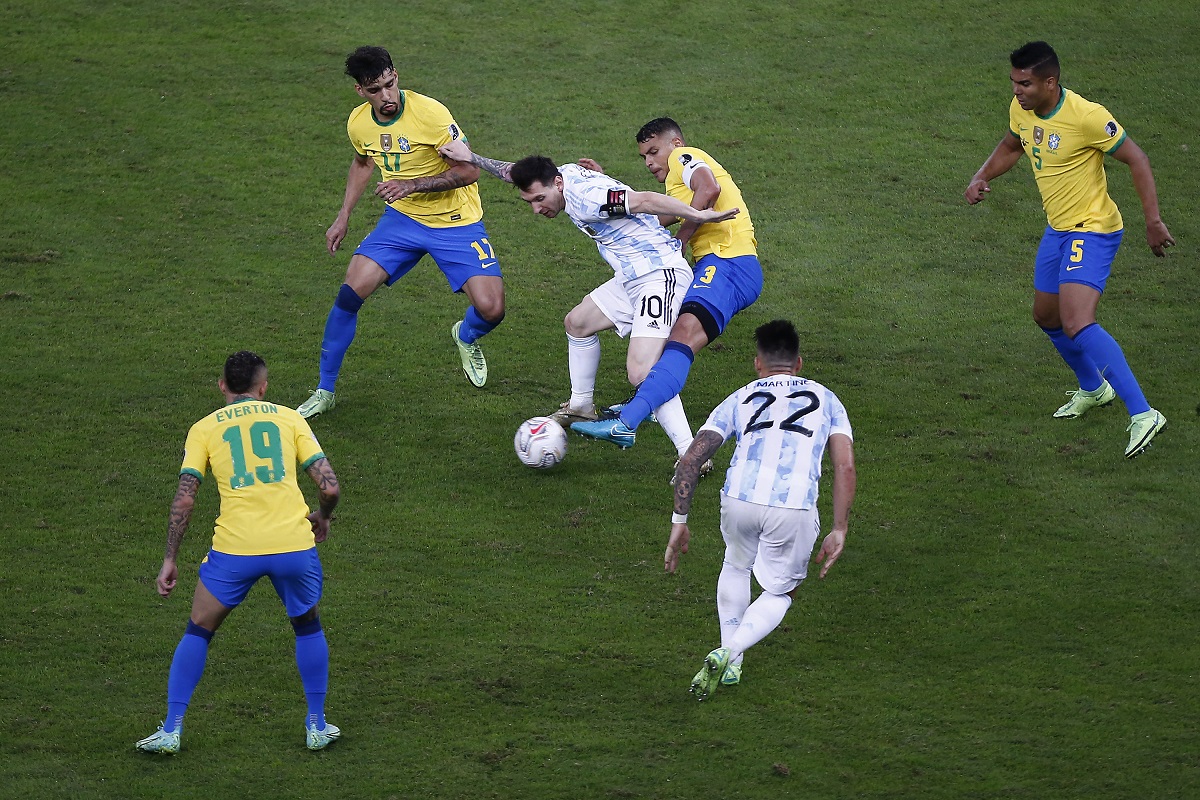 This Sunday a new edition of the Classic of the Americas will be revived between the Brazil's selection and Argentina by the sixth date of South American Qualifierss heading to Qatar World Cup 2022. They both come from winning and are solo leaders of the table.
Brazil comes with a positive streak of seven wins in a row and in its eighth presentation it wants to take revenge against some Argentines who did not allow them to win the Copa América bicampeonato.
While the Albiceleste aspires to be closer to Brazil in the table.
Brazil needs the nine mentioned from England, but Scaloni is not confident: "Whoever plays, Brazil is always an important rival. He is coming off an unbelievable positive streak and proves to be up there with his high-quality players. We will face the match with the utmost demand ".
"The changes are not due to a matter of taste, because it is proven that everyone has performed. It is important to be able to enjoy everyone and that the team does not suffer ", added the Argentine coach.
He also made it clear that the Argentine captain is in danger after a strong entry into Venezuela: "Leo (Messi) is fine. It was a scare, but luckily it's okay. We will confirm their condition 100 percent this afternoon, when we do field work. "
Data sheet
Stadium: Neo Química Arena (Arena Corinthians), Sao Paulo, Brazil.
Schedules: 3:00 p.m. Eastern / 12:00 p.m. Pacific
Referee: Jesús Valenzuela (Venezuela)
Broadcasts in the United States: fubo TV, fubo Sports Network
Possible alignments
Brazil: Weverton; Danilo, Éder Militao, Joao Miranda, Alex Sandro; Casemiro, Bruno Guimarães; Lucas Paquetá, Vinicius Jr; Neymar Jr., Gabriel Barbosa. DT: Tite.
Argentina: Emiliano Martínez; Gonzalo Montiel, Cristian Romero, Nicolás Otamendi, Marco Acuña; Rodrigo De Paul, Leandro Paredes, Giovanni Lo Celso; Ángel Di María, Lautaro Martínez, Lionel Messi. DT: Lionel Scaloni.
This is how the classification table works in the South American Qualifiers.
Latest head-to-head duels
2017: Brazil 0-1 Argentina – International friendly
2018: Brazil 1-0 Argentina – International friendly
2019: Brazil 2-0 Argentina – Copa América (semis)
2019: Brazil 0-1 Argentina – International friendly
2021: Argentina 1-0 Brazil – Copa América Final
Read also: This was the invasion of fans in Venezuela to go find a hug from Lionel Messi