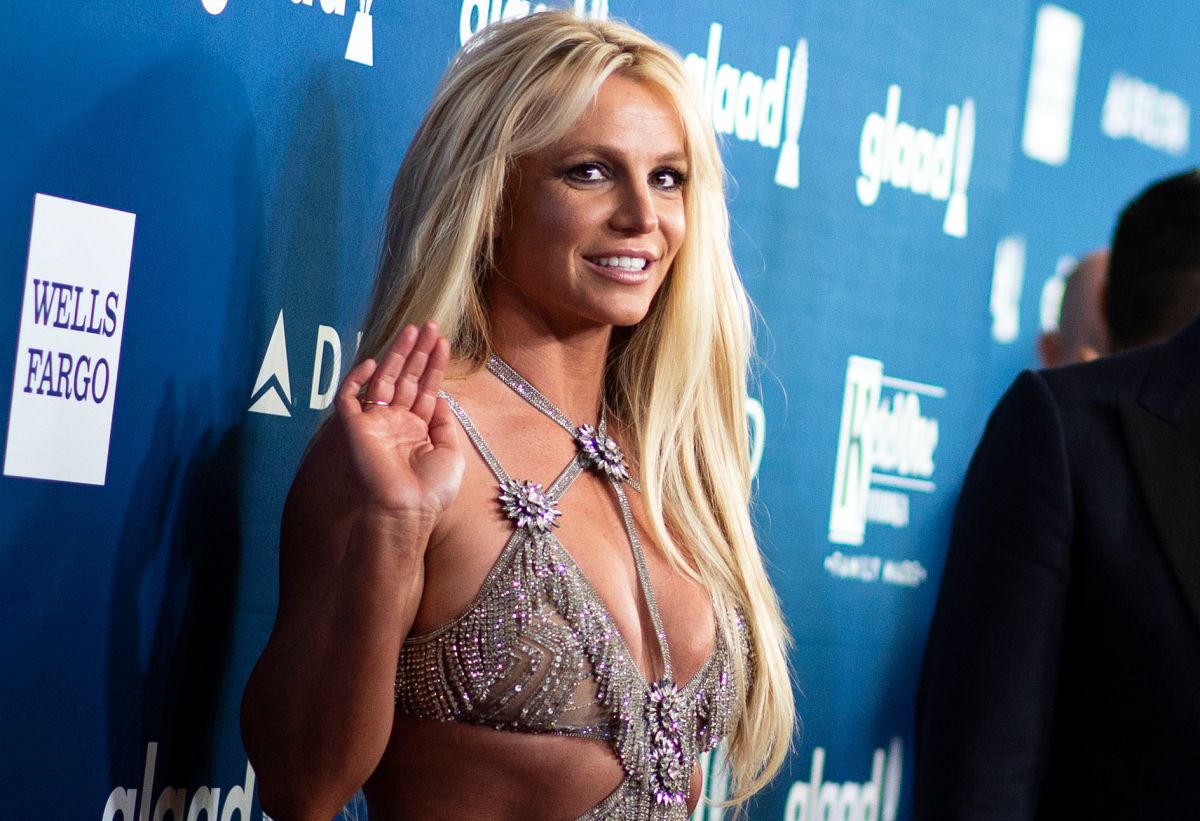 Photo: VALERIE MACON / AFP / Getty Images
The Britney Spears' Instagram account seems to have ceased to exist. Spears has practically disappeared because her official account is not there and the singer's previous publications, which anyone has been able to share in the past, are no longer available.
Faced with this situation, the artist's followers have expressed their concern and fear for her safety. They think someone wants to silence her.
Hours before Britney announced the engagement to her boyfriend, Sam Asghari. Today, hours after the news and the last physical uncovers of the interpreter of "I'm A Slave 4 U", her account no longer exists. No one can see the official posting of your engagement. All that remains of Britney are the captures that others may have made of her past content.
This weekend Britney also gave what to talk about for a new uncovering of her body, this time to talk about her butt. And the singer was happy to feel free to share and expose her body with total freedom of action. The theme of the videos and the images that he shared with his followers took a radical turn to become content not suitable for all audiences. With which he only managed to increase the stir around his Instagram account.
First it was a photo of her topless, in which she covered her chest with her hands, and now the singer has left her fans open-mouthed by sharing a completely nude selfie, except for a tiny black thong, which with his back turned to a mirror so that the small tattoo on his lower back could be appreciated.
Some ill-wishers have dared to hint in the comments section that Britney had used digital retouching to improve the appearance of her rear and she is not willing to allow herself to be accused of something similar, so she hastened to post another video on the one that appears moving from side to side and with which it is clear that her butt looks exactly like that.
"No filters or retouching, this is what there is ", he promised. "PS: I photograph myself with a selfie stick and I always will. He stays still, he doesn't speak ill to you … and you can always trust him"He added to clarify how he had achieved that angle.
It should be noted that there are already those who say that the decision to disappear or delete the account comes from Britney herself, because he says he wants to take a break from social media. However, his Twitter account is still enabled.
---
Keep reading: Charlie Sheen's daughter leaves Denise Richards and her stepfather. He says he lived hell in "an abusive home"
They ask Aracely Arámbula not to be ridiculous: she explained how hard it is to have to leave your children to go to work
They say in Gossip No Like that Clarissa Molina, from El Gordo y la Flaca, could be the girlfriend of an alleged criminal