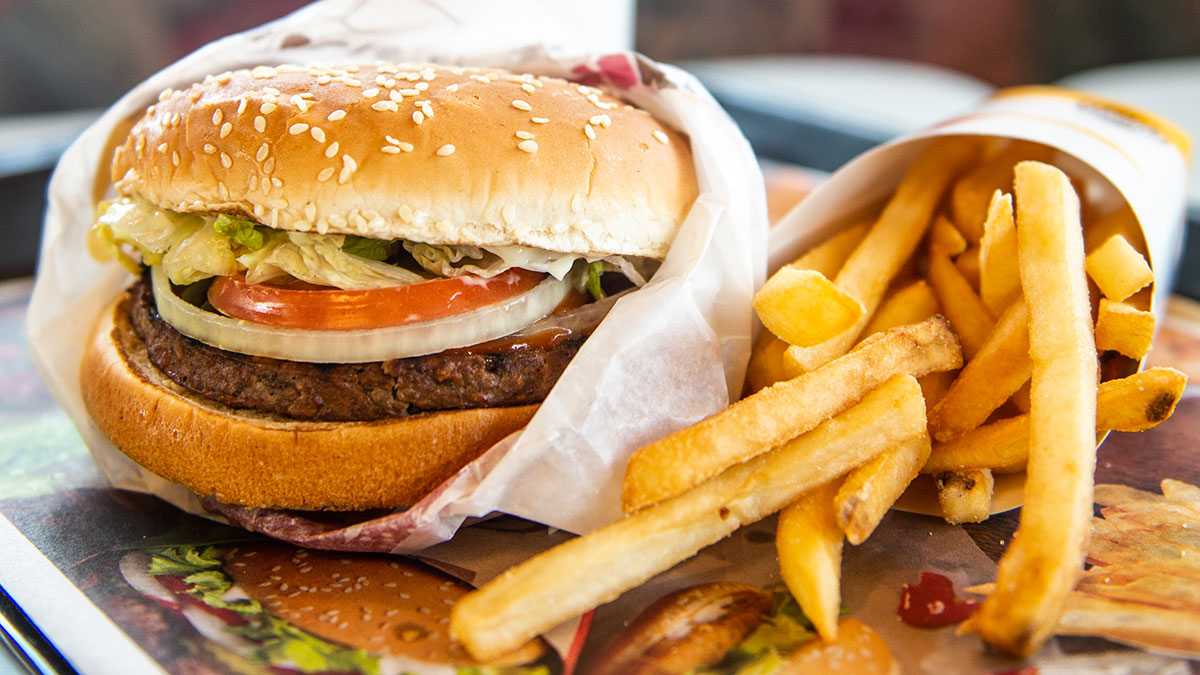 Photo: Michael Thomas / Getty Images
The pandemic brought a lot of movement for the food industry, also with all the health problems of the last year, people have chosen to follow a healthier diet and fast food chains were one of the main affected. It is because of that iconic establishments like Burger King To date, they continue with their mission of recovering customers and positioning themselves again as America's second largest hamburger chain (after being dethroned by Wendy's this year). Fortunately we have good news, according to the latest official statements of the company last August they announced plans for important improvements in the menu, the design of the restaurant and even the digital experience. However, the best news of all is that the famous chain is taking an important step towards a new, much healthier direction: Burger King is banning up to 120 artificial and potentially harmful ingredients from its menu items as part of your ongoing commitment to serving real food.
It is worth mentioning that although they took on the task of renewing the recipe for all the items on their menu from hamburgers to sauces and accompaniment. Also, fans of Burger King classics need not worry about the taste of their favorite foods: the chain has stated that the taste of its food will not be compromised in any way.
The truth is that Burger King's commitment to real food began several years ago when it promised eliminate colors, flavors and preservatives derived from artificial sources of the menu as a whole. In fact, since then the chain was given the task of developing a list of prohibited ingredients and that they would not use again in their food.
According to statements by Ellie Doty, Marketing Director, Burger King North America: "We know that our guests' expectations are changing and they want to make decisions that they can feel good about. By banning these 120 ingredients from our food, we are offering guests an easy option: delicious food made with quality ingredients. "
To help spread the word about their new, healthier food, Burger King set out to follow in McDonald's footsteps and bet on recruiting celebrities. To that end, rapper Nelly, singer Larissa Machado, and TikTok celebrity Lil Huddy, are confirmed as the first special collaborations with Burger King and will be released this September under the concept of Keep It Real.
The menu for Cornell Haynes Jr, aka Nelly: a classic grilled Whopper with cheese, lettuce, tomatoes, onions, mayonnaise and tomato sauce; small fries and a small sprite.
The menu of Larissa Machado, also known as Anitta: an Impossible Whopper with lettuce, tomato, pickles, ketchup and mustard; small fries and a small sprite.
The menu for Chase Hudson, aka LilHuddy: a spicy Ch'King hand-breaded with cheese, 4 mozzarella sticks, and a 16-ounce chocolate shake.
Special collaboration meals will be launched at participating US locations. starting September 12 and will be available for a limited time. Plus, those who sign up for the chain's loyalty program through the Burger King app can take advantage of an offer that will get them any of the meals for just $ 6.
Undoubtedly, these types of initiatives leave the name of historic chains like Burger King on high. Finally, through these changes and new strategies they reflect the chain's true interest in offering healthier food than Little by little the perception of fast food changes. One more reason to occasionally enjoy our favorite dishes and take better care of our health and body weight.
–
It may interest you: