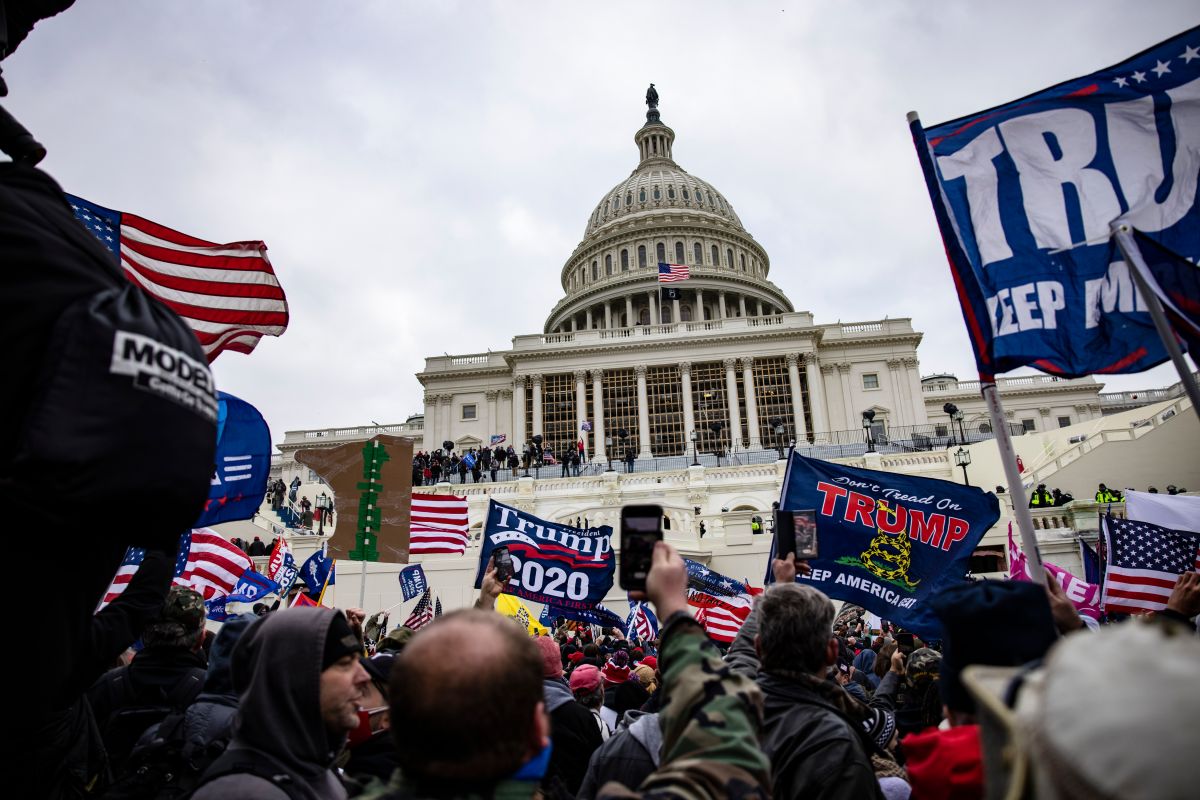 Photo: Samuel Corum / Getty Images
A strong expectation has been created in recent weeks about a Possible Republican rally on Capitol Hill to support the political prisoners who led the insurrection in favor of Donald trump after losing the presidential election to Joe Biden.
Some hypotheses have hovered around what could happen on Saturday at the headquarters of the Congress, where there have been some 60 persons behind bars and more than 600 accused for causing chaos on January 6.
It seems likely that extremist groups such as Proud Boys and Oath Keepers may be present among the protesters, suggested intelligence agencies, despite the fact that some members assured that they would not attend and have spread the word that they do not.
So far, far-right movements have maintained a moderate line regarding these protests, while Republican legislators have not attached greater importance to these events, he reported. The Associated Press.
However, the risk remains latent. The fence around the Capitol has been raised again and police are keeping an eye out for the possibility that some protesters may possess weapons. In the meantime, the Washington DC police department will be on the lookout for any violent situation, and the Capitol Police he requested the support of other law enforcement agencies.
For his part, Lloyd Austin, Secretary of Defense, approved a request in which about 100 members of the DC National Guard park in an arsenal in the vicinity of the Capitol, in case of being called if the circumstances require it to support the other security agencies. Although they will not have weapons, they will have batons and vests to defend themselves.
An intelligence report from National security warned about social media posts in which they discussed the possibility of storming the Capitol the night before the demonstration, while a user had commented on the "Kidnapping of an identified member of Congress"the report noted.
"Other references to violence identified on social media include discussions about the use of the demonstration to attack local Jewish institutions, elected officials and 'liberal churches'", dictated the document.
The historic events in January have prompted an investigation into protesters who would have future arrest warrants and officers who suffered sanctions. It was learned last Saturday that the Capitol Police In a statement, it recommended that six agents be disciplined for their conduct during the congressional insurrection for alleged negligence, inappropriate conduct and statements.
You may also like:
Six police officers will be punished for their conduct during the assault on the Capitol on January 6
Investigators of the Capitol uprising search social media logs to find conspiracies
PHOTO: Capitol Police arrested a man with possession of a bayonet near the Democratic National Committee