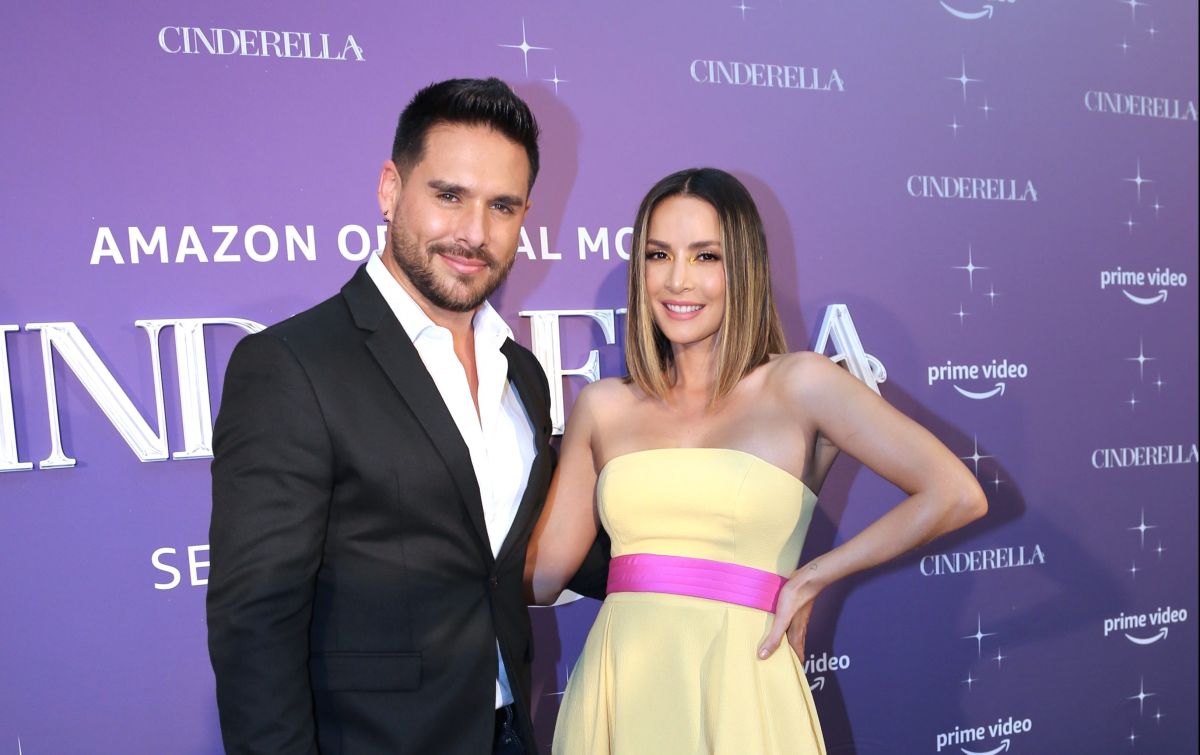 Carmen Villalobos, the villain of Café con Aroma de Mujer, and her husband, Sebastián Caicedo, move to Miami to launch their own brand. As they passed through the carpet for the premiere of "Cinderella", the pair of Colombian actors shared their plans for the future.
"Here in Miami, new life! We have been working on our brand for three years, it is one of the projects that we come here to open it, and in acting projects ", says Caicedo.
"I'm going to Mexico to do a project, so later on you will know a little more about that," says Carmen while Sebastián adds: "And I also have a series on the doorstep, which can hardly be told, we will do it."
And your mom Carmen? Did you come with her?
My mother, I think she is a fundamental part of this family.
"The mother, rather, I think they leave me first than her, (laughs)", jokes Sebastián.
"We arrived a month and a half ago, we also came with the three little dogs, so we are happy here," says Carmen.
What did they choose, apartment or house?
No, we made an investment a few years ago in a little house here, very normal, paying for it step by step, little by little, as it happens, and now to work hard for that dream house.
"Total dreams, we have this house and I say to Sebastián 'ah, I'm already dying to have a bigger one!', Hahaha! No; but enjoying this blessing that God has given us, and well, we have always done so, enjoying our day to day and our present, which sometimes we do not enjoy because we are thinking about the future ", continues Carmen.
---
Follow Legend: José Díaz-Balart leaves the Telemundo Nightly Newscast to have his own program on MSNBC
Enrique Iglesias and Sebastián Yatra say they have been arrested, and Ricky Martin is afraid of going to jail
Jennifer Lopez and Ben Affleck overflow with happiness inside a Mercedes-Benz