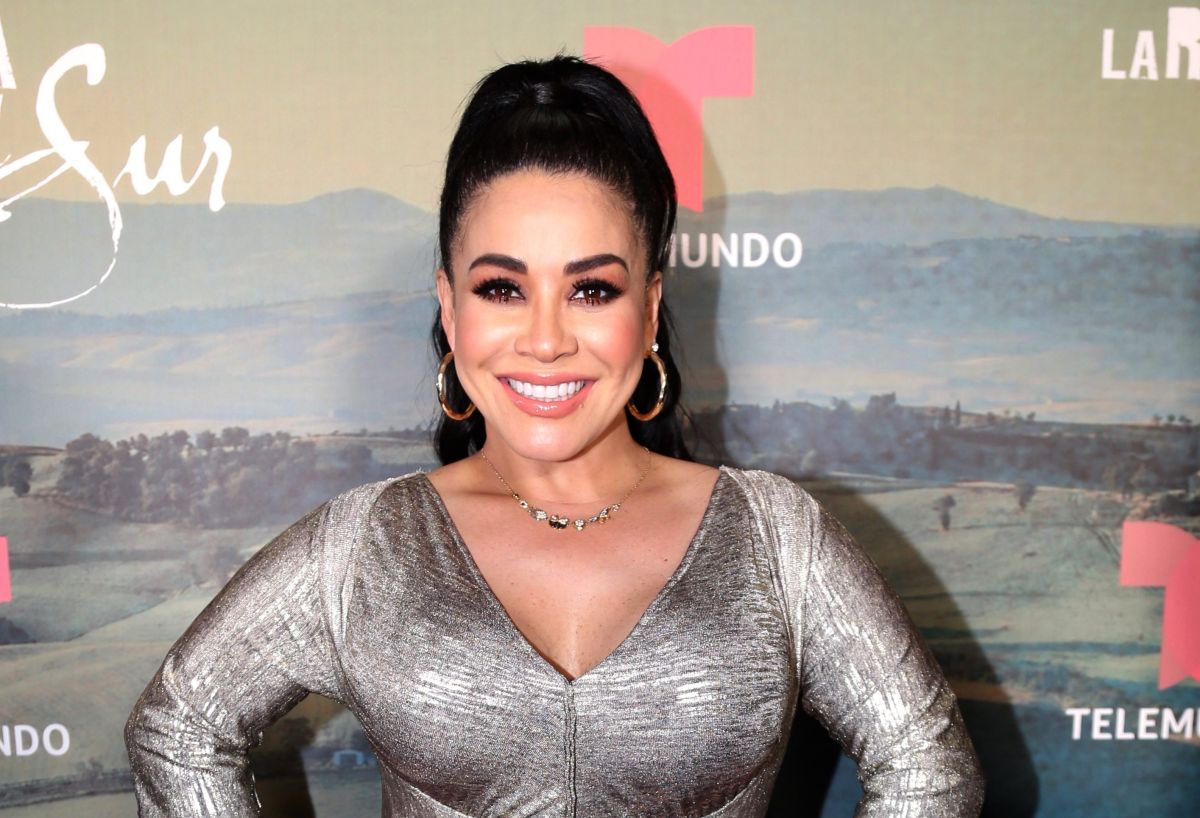 Photo: Mezcalent / Mezcalent
Kim kardashian attended the most recent concert of her ex-husband Kanye West, in the company of all their children. In addition to the fact that it attracted attention to see his young men wearing all black, the real controversy was created in the celebrity's attire, who this time dressed as Balenciaga, but was covered in black from head to toe, even wearing a balaclava. This he tried to emulate "La Venenoa". Carolina Sandoval dressed up as Kim Kardashian to go out on the street, and that is not yet Halloween.
"I decided to go out in this cool Miami weather with my #outfit @balenciaga," Carolina said. Added: "Everything is possible with personality and we are all Kim Kardashian."
With this outfit Carolina it seems that she wanted to draw the attention of her beloved Jomari Goyso, who on this day might not be very aware because she was celebrating the wedding of Tanya Charry. Along with her were, in addition to Jomari, Carlos Ponce, Raúl de Molina, Lili Estefan and Karina Banda. The great absentee at this wedding was Clarissa Molina.
In her publication Carolina added: "Thank you to all my designers for always collaborating with my day image."
It should be noted that Jomari Goyso reacted to Kim Kardashian's look very early, but not Carolina's. However, as for Kim's, he opened the debate after commenting on the following:
"Last night #kanyewest made a presentation of his new music and #kimkardashian dressed as #balenciaga attended with his children (although they are already in the process of divorce) This photo is giving much to talk about because his daughter #nothwest arrived with a full face of temporary #tattoos, in honor of a well-known Rapper! 🤷🏻‍♂️Question: And when do they make up their faces and are they just babies? That's fine? Because it is the same, the two things are temporary pigment on the face. Or is that different? #misprimassabias give their opinion ".
More than 18 thousand people liked his post. In response to the request for opinions, this is what his fans have let him know: I also got a girl temporary tattoos like those that came in the gum "," I love it😍 What a style! "," I love it. Each head is a world, without a doubt ".
---
The first actress Isabel Martínez Moreno, also known as "La Tarabilla", passed away.