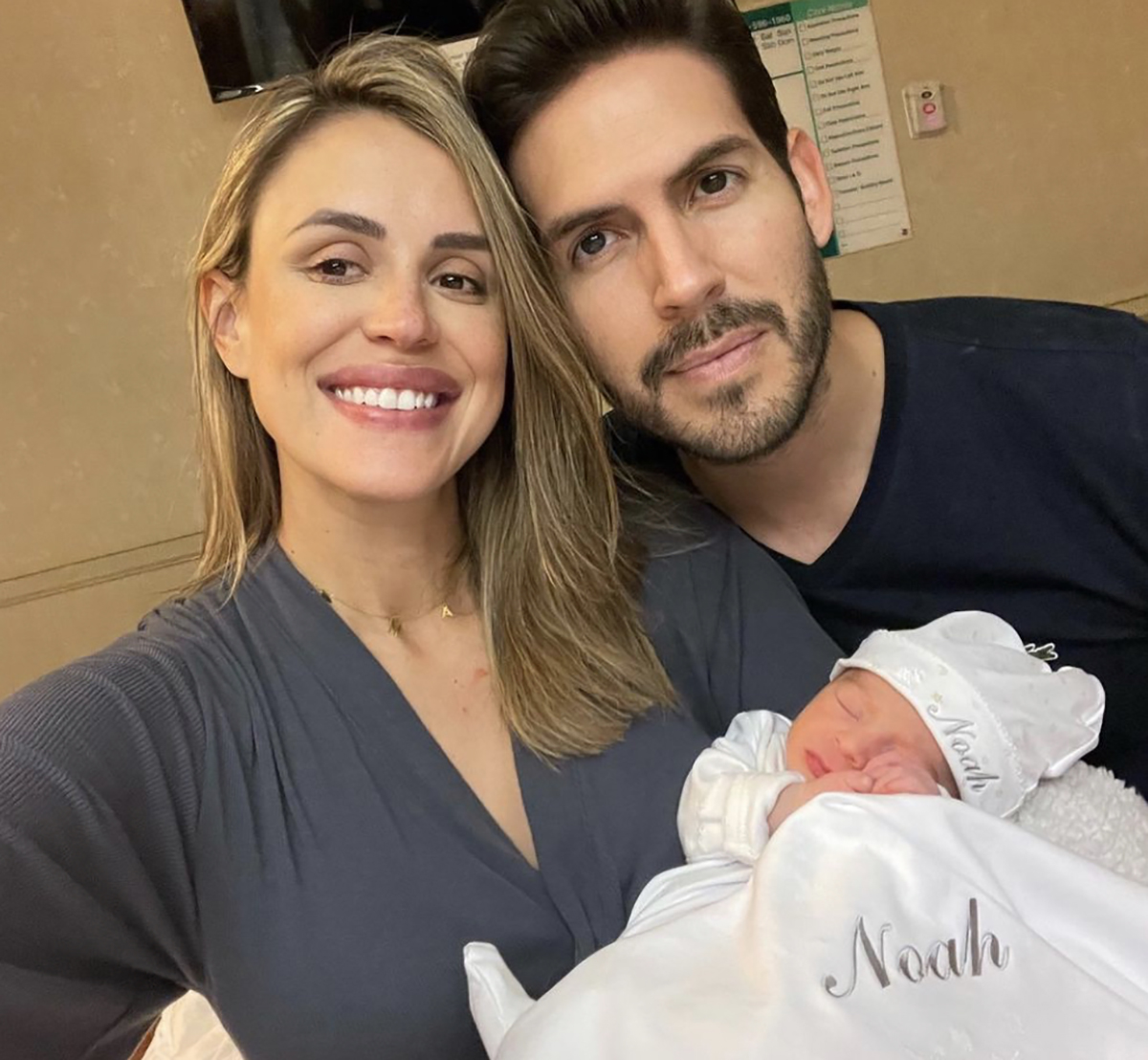 Photo: Carolina Sarassa / Courtesy
Carolina sarassa, She is now mom again: Noah Mattia was born, their second baby, and Chloe Sophia's little brother.
But before this happy event, the presenter of 'Digital Edition' of Univision Noticias, spent days of anguish … Not only the one we tell you when she had to rush to the ER because she had spent several hours without feeling her baby moveBut because a couple of days later she had to stay in the hospital.
The reason? Although Noah was a few weeks away from being born, and they tried to monitor to get him to spend as much time as possible inside his mommy, until he was close to the date. But this past Saturday They had to do an induction to Carolina because the baby was not going to grow any more.
Why? Because as the journalist herself said on her social networks, the placenta had stopped working, something that was not good neither for the baby, nor for the mother.
So even though I was in week 37 the doctors decided it was time for Noah Mattia to come into the world.
After 15 hours of labor, and accompanied by her husband, something that gave her happiness and tranquility, Carolina Sarassa gave birth to her second baby and the first boy of the marriage.
Why do we say that she was reassured that her husband was with her? Well, because of the COVID-19 protocol, the days before delivery that Carolina had to be hospitalized to monitor the baby, they did not allow him any visit.
She herself shared in networks that it had her anguished, especially since he had not seen his daughter Chloe for daysWhat's more, he hadn't even called her so as not to start crying or make the little girl sad.
But all that is already history, Noah came into the world safe and sound and both the Univision journalist and the newborn are in perfect condition and ready to meet your older sister Chloe.
SEE MORE STORIES YOU CANNOT MISS:
Carolina Sarassa ran to the emergency room because her baby was not moving
Carolina Sarassa confesses why she lives this second pregnancy between happiness and fear
Carolina Sarassa pregnant again: Wait for a boy