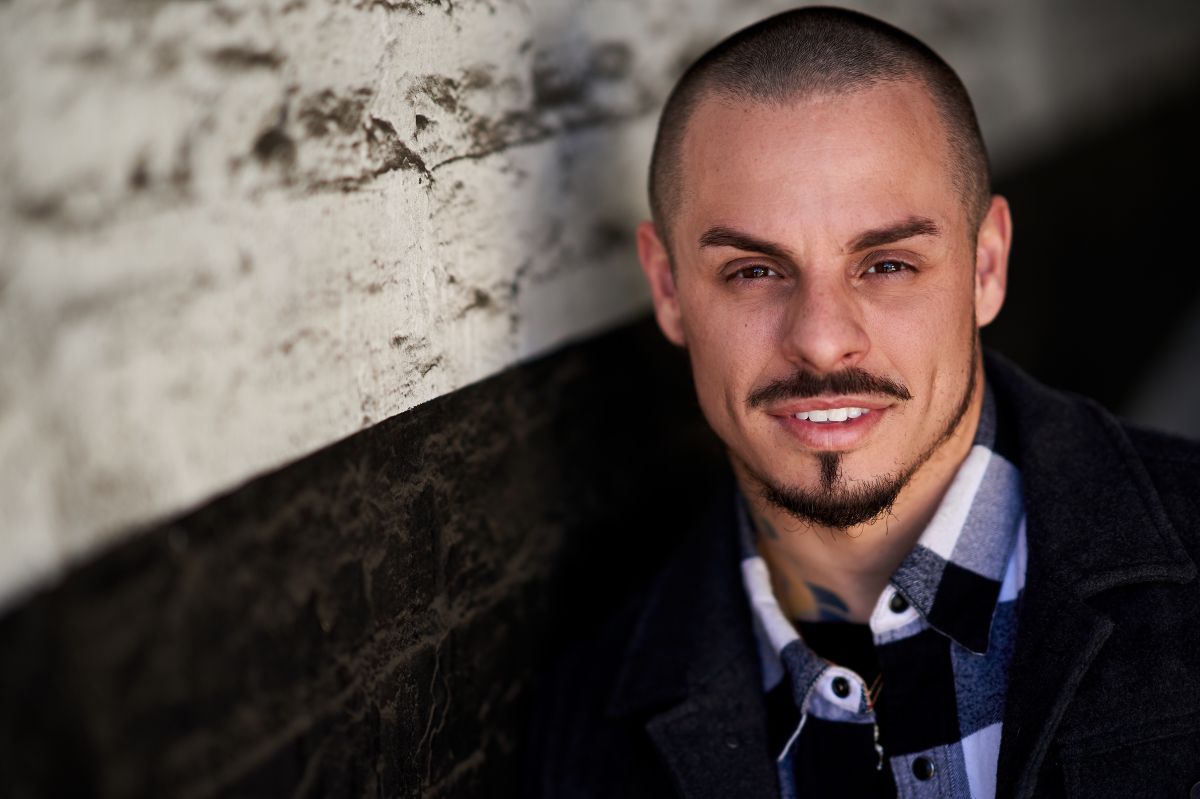 Photo: Karissa Disla / Courtesy
We chat with Casper Smart, renowned dancer and choreographer, judge, in addition, of the popular program Look Who Baila, from the Univision network. The one with the constant smile, the most charismatic critic of the dance floors, spoke to El Diario de Nueva York and shared his secrets as a connoisseur of dance and a faithful admirer of women and romance.
If the first date includes dancing, what to do to avoid feeling exposed to ridicule, if you feel and do you think you don't know how to dance? This we asked Casper, who immediately said that the most important thing is to make your date feel comfortable. Jennifer López's ex agrees that it is vital to find solutions to situations like this and something that he would think of, why not, is to offer your partner a couple of dance lessons.
As a first step of seduction, it is not bad at all. On the contrary, from the outset, a measured physical contact is allowed that can grow, as they get closer in the compatibility process, through dance, friction and a fluent conversation.

For Casper it is important to recognize whether the couple knows how to dance or not, in the sense of then not taking him / her to a place where there are specialists, because then in effect the person will feel exposed and judged.
The choreographer in the interview also explained the following, and that is that dancing helps not only at the level of personal confidence, but also increases your chances of connecting with someone on the dance floor. He knows all the moves that are necessary to impress.
Casper is also available to help all those guys who want to take their date to dance, as a first meeting, showing them safe steps, movements with which they will feel comfortable when it comes to conquest and flirtatiousness. Also recognize that it is important to have fun in this process. "You have to laugh, why not." Bachata and salsa with its basic steps, says Casper that they can help you at any time when going out to dance with your favorite person.
Understanding that the couple may feel uncomfortable in this type of scenario, Casper recommends patience. It also recommends that the partner not be exposed to an environment or activity in which they will not feel completely safe. And if you decide to teach her, do it in a place where she or he is not going to be embarrassed.
In our conversation with Casper Smart we managed to obtain five tips that he gives to men and women to be successful on the first date:
Have confidence in yourself.
Keep a good energy.
Be happy.
Be open to what may happen, to any surprises that this first meeting may bring, because good things can happen, to whether you are closed in on yourself and limiting yourself.
Be romantic.
---
Keep reading:
–With 69 years, María Antonieta Collins takes on the challenge of driving Despierta América on Sunday
– Sofía Vergara's son is already 30 years old. And the sexy Colombian reached 49 years of life
–Was Javier Ceriani right? Adamari López reveals why he left Toni Costa