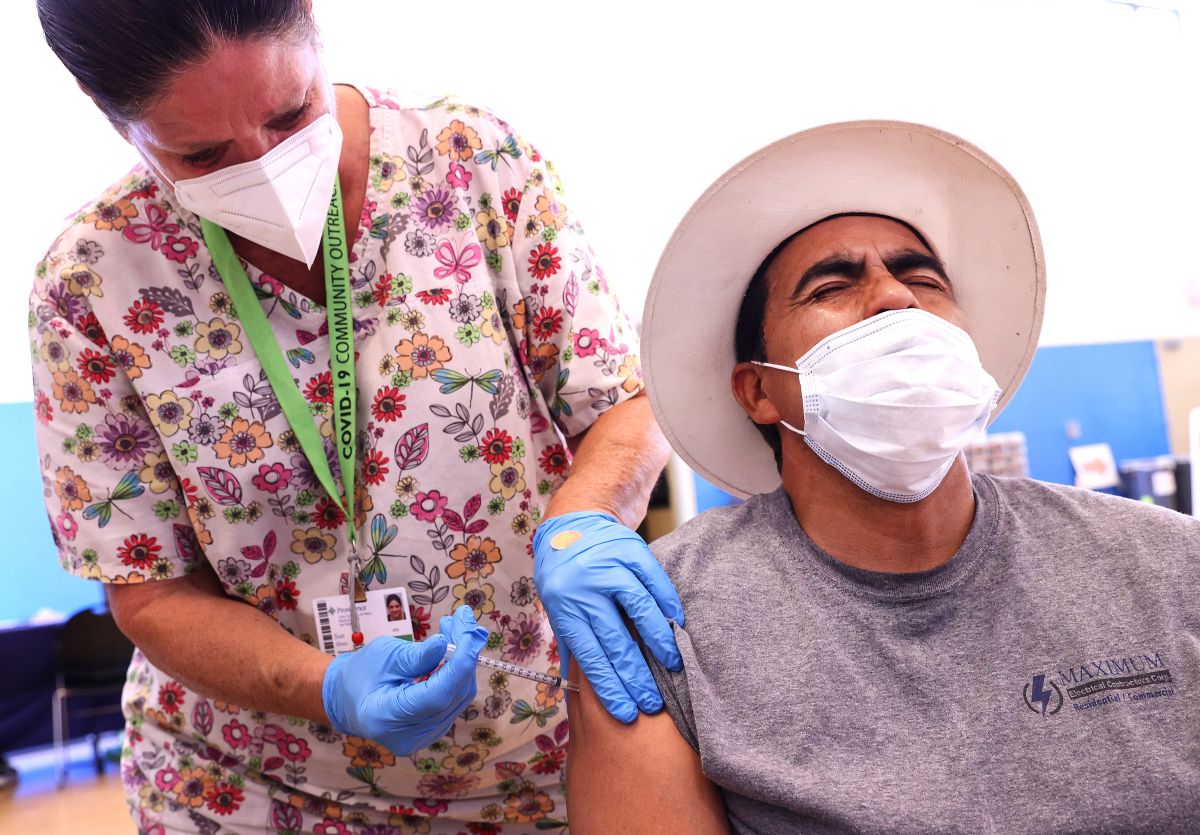 Photo: Mario Tama / Getty Images
The recommendation that vaccinated people in some parts of the country resume wearing masks, it caused perplexity for health experts who complained about the lack of data to request the use of masks again.
The advice to resume wearing face masks indoors was largely based on a conflicting finding, according to the Dr. Rochelle Walensky, director of the Centers for Disease Control and Prevention, reported to The New York Times.
New research showed that vaccinated people infected with the Delta variant carry huge amounts of the coronavirus in their nose and throat, Walensky said in an email in response to questions from The New York Times.
The finding contradicts what scientists had observed in vaccinated people infected with earlier versions of the virus, most of whom appeared unable to infect others.
That conclusion contributed to a severe blow to Americans: people with so-called breakthrough infections (cases that occur despite full vaccination) of the Delta variant. they can be as contagious as unvaccinated people, even if they have no symptoms.
Vaccinated and with a mask?
That finding means that fully immunized people with young children, elderly parents, or friends and family with weak immune systems they will need to renew surveillance, particularly in high transmission communities.
Vaccinated Americans may need to wear face masks to protect not only themselves, but everyone in their orbit as well.
There are 67,000 new cases per day on average in the United States, as of Thursday.
If vaccinated people transmit the Delta variant, they may be contributing to the increases in cases, although probably to a much lesser degree than unvaccinated people.
The Washington Post announced that it obtained the as-yet-unpublished document from the CDC on the possibility that vaccinated people infect others with the delta variant of coronavirus.
The CDC has not yet published these data, which would totally change the precautions that vaccinated people must take compared to others so as not to infect them with coronavirus. These data are expected to be released this Friday.
Four scientists familiar with the research said that was convincing and justified the CDC's advice that vaccinates wear masks again in indoor public spaces.