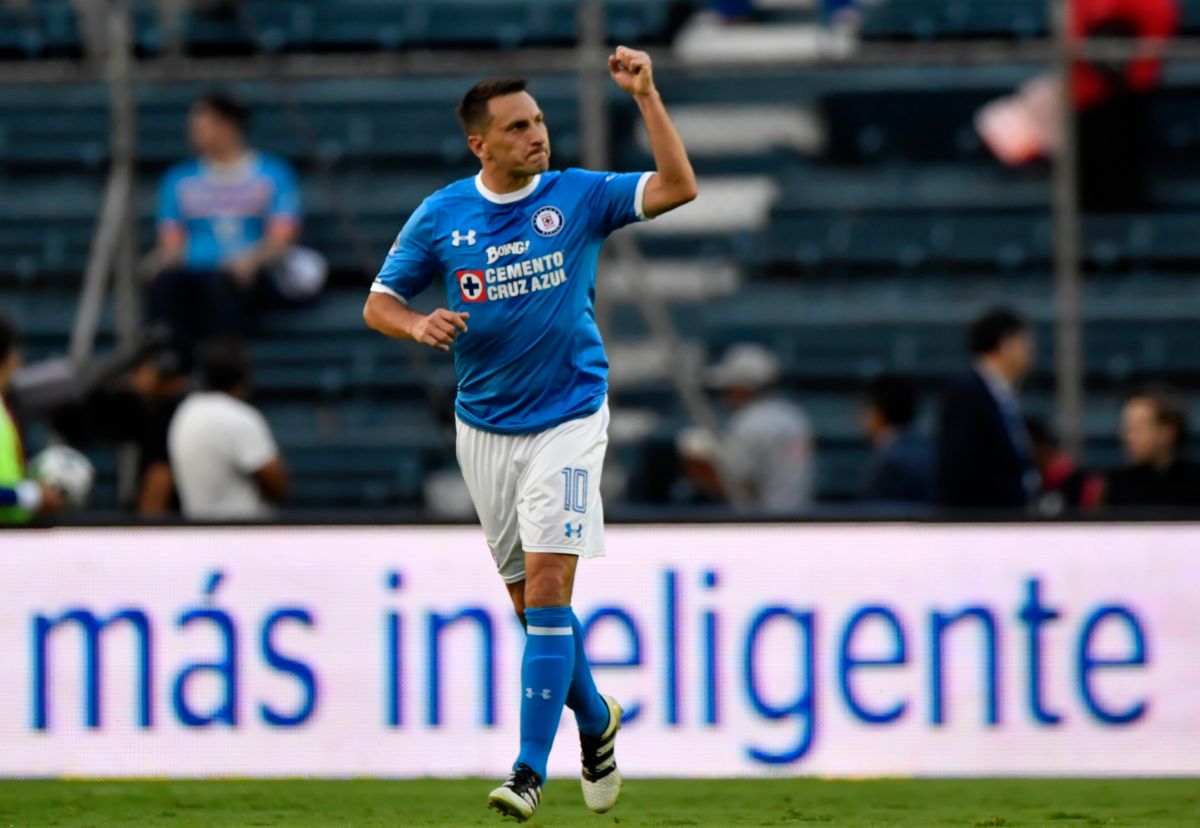 Photo: Pedro Pardo / Getty Images
The former Argentine-Mexican footballer Christian "Chaco" Giménez will relieve Diego Forlan in front of the bench of Atenas SAD, of the Uruguayan Soccer Second Division, as reported by the club on its social networks.
In a brief message on his Twitter account, which includes a photograph of Giménez, the club welcomes the new coach, who comes from training in Mexico with Cancún FC.
Giménez, born in the Argentine town of Resistencia (Chaco) but naturalized Mexican, was a player for the Argentines Boca Juniors, Unión de Santa Fe and Independiente and the Mexicans Veracruz, América, Cruz Azul and Pachuca until 2018, when he retired in this latest.
His greatest sporting achievements were obtained in the 'xeneize', where he won two Libertadores Cups (2000 and 2001) and an Intercontinental (2000), in addition to several local tournaments, while with Pachuca he achieved a local Clausura and four international titles, among which highlights a South American Cup.
At the national team level, he was summoned by Argentina, although he did not make his debut, and by Mexico, with which he played five games. The Atenas SAD (former Atenas de San Carlos) is a modest Uruguayan 'B' club, which belongs to the Pachuca Group, owner of other teams on the continent, such as the Argentine Talleres de Córdoba or the Mexican Pachuca itself.
On September 18, Forlán, who was announced as the new signing of the entity at the beginning of the season, left the Athens bench after 12 official matches and after the managers announced the end of the relationship via Zoom.
The president, Juan Pablo Fassi, declared to Efe, shortly after the arrival of Forlán, that the results were not going to be a key factor for the stability of the coach, since they were betting with him on a long-term project until promotion to First Division. .
However, a 2-1 defeat against Rampla Juniors on the 16th was the sentence for the former Uruguayan international, former player of Atlético de Madrid and Spanish Villarreal, Argentine Independiente and English Manchester United.




Source-laopinion.com