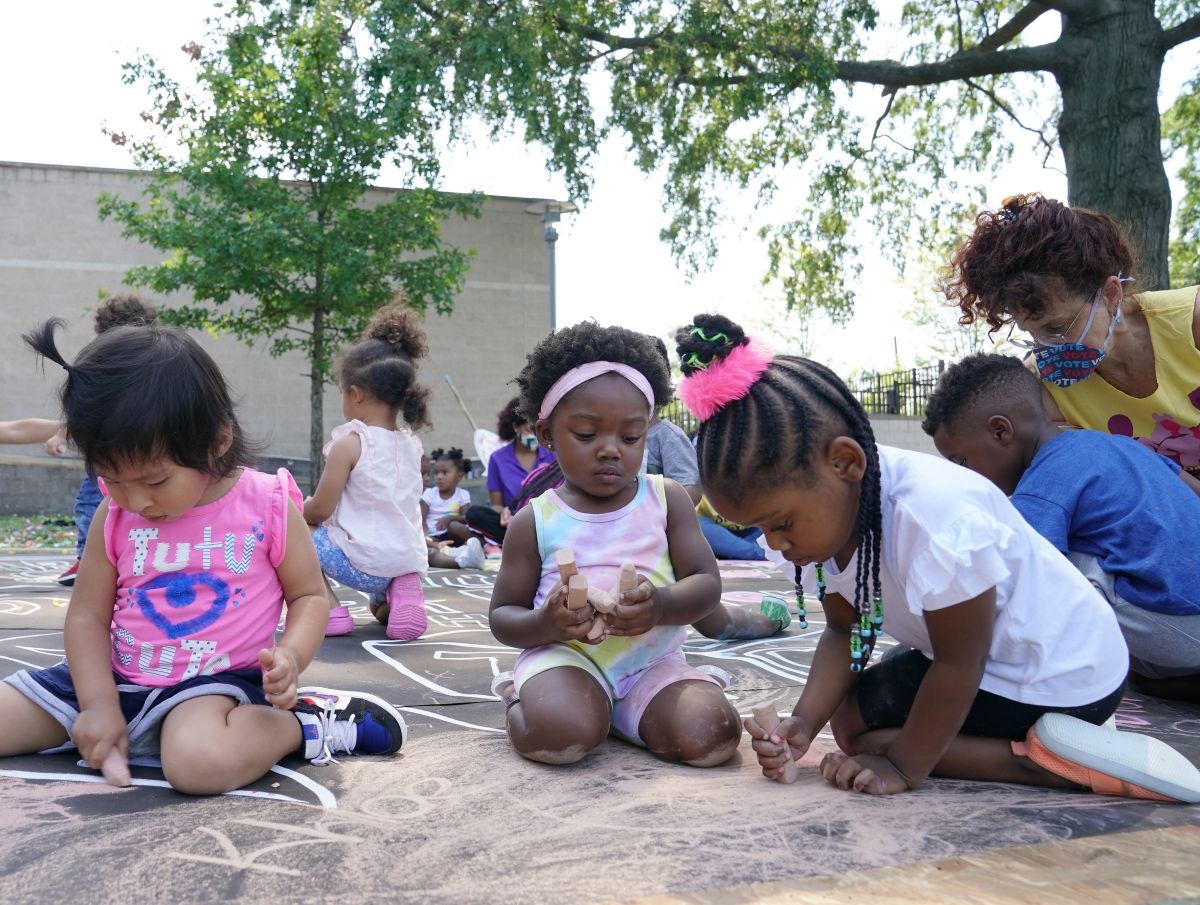 Photo: Jemal Countess / Getty Images
Providing financial stability for American families has been the government's goal by sending money to American families in advance and not making them wait until they file their taxes to get the credit in the form of a tax refund.
It is also seen as a way to combat child poverty, which, according to estimates by the Center for Poverty and Social Policy at Columbia University, the program could cut it in half.
A study on the impact of the first payment showed that thanks to the program 3 million children stopped living in poverty. However, the poverty reduction was not as high as predicted because some eligible families did not receive the credit.
Data from the US Census Bureau after the first payment supported the study's conclusions, which showed a decrease in food insecurity and difficulties paying bills.
What will happen to the Child Tax Credit program?
Democrats in Congress are working on expanding the Child Tax Credit through plan legislation Build Back Better of President Biden.
A portion of the plan's highway and bridge infrastructure program proposals was approved by the Senate in August with bipartisan support. That part is waiting to be voted on in the House of Representatives, but the party's progressives are standing firm by withholding their votes until the rest of the President's vision is also approved in the Senate.
Negotiations have been drawn out over what the Build Back Better bill will cost. The progressives had originally demanded $ 6 trillion of spending, but they settled for $ 3.5 trillion for the next ten years.
However, two senators, Joe Manchin and Kyrsten Sinema, They have said that they will not vote for a project of that size and that they would like to see a smaller project.
Both politicians have been widely criticized by their colleagues in Congress for not declaring what they want to reduce, so the extension of the child tax credit risks being cut from the Democrats' spending bill.
Senator Joe Manchin has started to mention what things should be removed from his party's spending bill. He also said that his colleagues could keep one of the four family-centered proposals in the proposal. The child tax credit was one of them.
However, the senator has mentioned that he would like to see the means of reducing the cost evaluated and a work requirement required in order to claim the program.
The Center for Poverty and Social Policy at Columbia University, in a study conducted in August, concluded that the benefits outweigh the cost of the programto.
They calculate that the conversion of the program into a child allowance would cost taxpayers about $ 100 billion a year, but that $ 84 billion would be recovered. What's more, the program would generate about $ 800,000 million dollars in "current and future benefits for society".
You may be interested in:




Source-laopinion.com