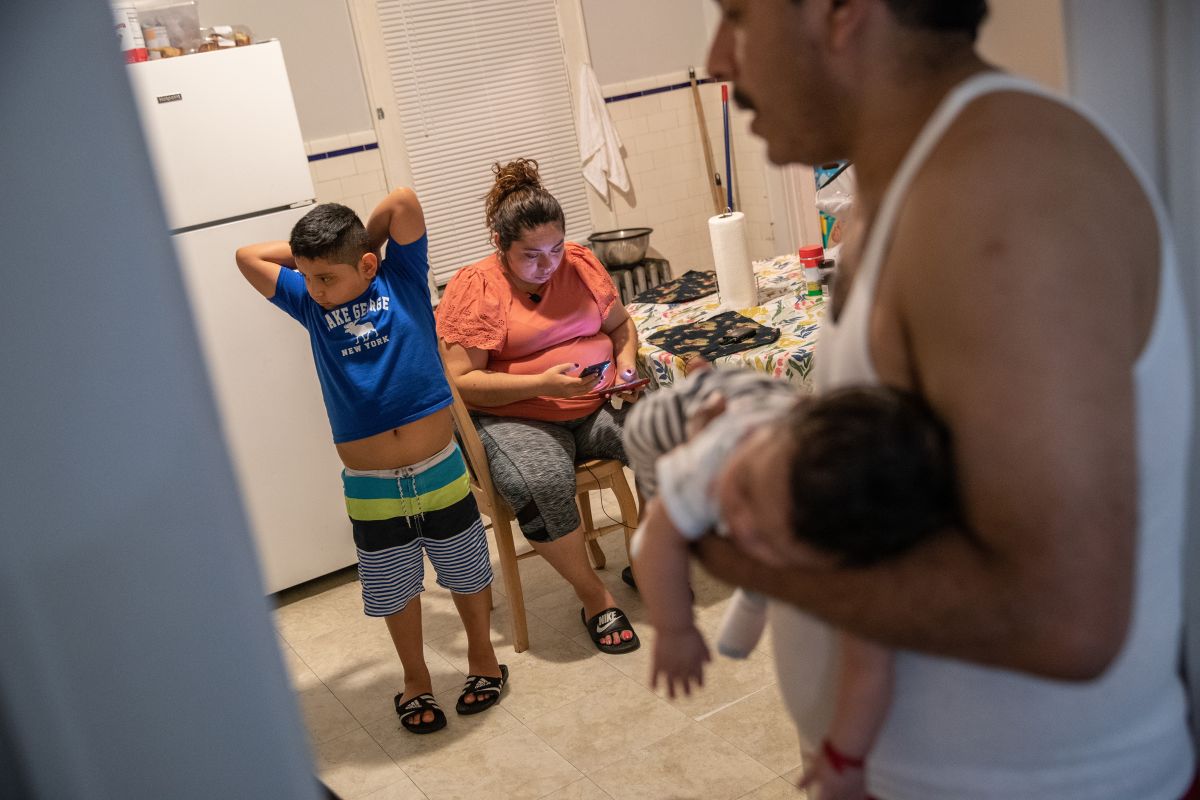 Photo: John Moore / Getty Images
Next Friday, October 15, the Internal Revenue Service (IRS) will release the fourth monthly payment, out of six, corresponding to the Child Tax Credit. Perhaps, at this point, many beneficiaries only need to be patient to receive their payments, since they have already received the previous three.
For those who have not registered, they have until the 15th as the deadline, as well as for those who wish to unsubscribe. In the case of the former, it is essential that they sign up to receive the last two payments corresponding to November and December. Late payments are they will be able to order in tax season in 2022.
Like every 30 days, since the payment is released, it is distributed every 15th of the month. To receive the payment there are two options, the first by direct deposit in a bank account, the second is through mailing of the physical check, which may delay recipients.
For those who wish to unsubscribe, they only have to enter the official site and fill in the corresponding fields and they will automatically be unsubscribed and, with that, they will not receive the next payments. In the event that the beneficiaries were registered as a marriage, it is it is necessary for both spouses to disenroll.
Although the fourth payment of the Child Tax Credit is coming, you may still have various doubts about it, but clear them it is simpler than many may think, the answers to practically all the doubts that can be found in the IRS online portal, as it is the governmental body that distributes the resources to the beneficiaries.
It is essential to consult the portal, since it is the only way to give the follow-ups that you want as a beneficiary or as an aspiring to be it. The IRS, due to the health situation that is experienced with the pandemic, is not attending in person, so it is necessary that all procedures related to the credit or a tax issue do it online.
Although the Child Tax Credit has been a good strategy to combat poverty and inequality throughout the country, this fiscal program will stop being distributed in December, but it is expected that Congress will approve a law that will do so. valid until 2025.
You may also like: Child Tax Credit: why it is important to consult the official IRS portal


Source-laopinion.com