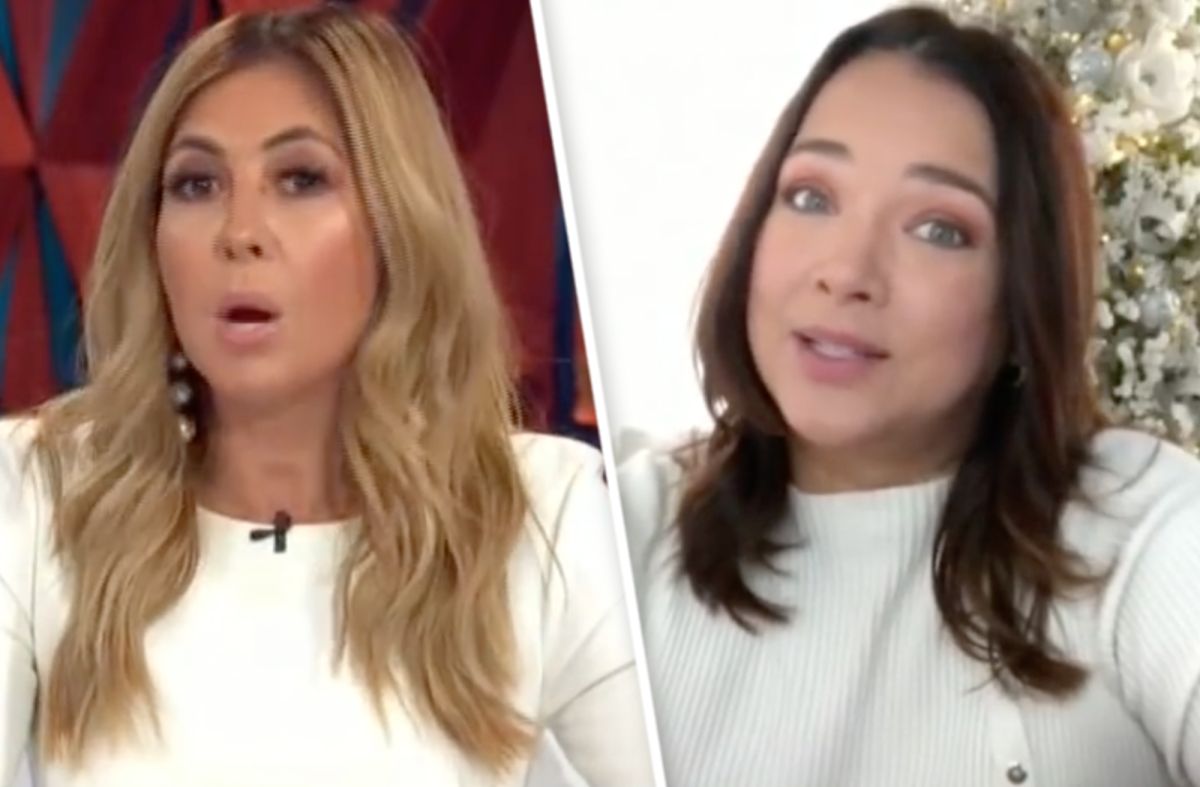 Stephanie Himonidis, better known as "Chiqui Baby", shares the advice that her friends and colleagues have given her on Telemundo's "Hoy Día", such as Adamari López, in the final stretch of the pregnancy of her little Capri Blue.
"Adamari gave me very wise advice, very good, and that is to take toilet paper to the hospital, because in hospitals toilet paper is horrible and scratchy. So I tell him 'I'm going to take that one!', Hahaha! It's not true; I mean, she did tell me because she says they're very rough, and well, yes, you never know if you're going to be there for two or three days, she was a little longer ".
The advice that follows to the letter is that of Felicidad Aveleyra: "Felicidad Aveleyra told me: 'Friend, sleep, sleep! And I really think that it is the advice that I am taking into account the most, that and eating what you want ", he confesses.
The most beautiful has been that of Arantxa Loizaga: "Arantxa told me a very nice piece of advice today, because I told her 'you know what? In recent weeks it has taken me a little nerve to say 'Oh yes, I'm going to be a good mom!', and Arantxa said something very nice to me and she's not even a mother, but she says' you know what? The human being is so incredible that that maternal instinct is going to come out, you just think positive, you are going to achieve it and never doubt your ability.
Stephanie shares her own advice that she gives to the new generations: "If I had done something different, and I give this advice to my colleagues who are younger than me, I would really consider especially if your company covers their Surely if they freeze their eggs, because that is already expected that the perfect man comes into your life, the 'prince charming', and that is why you are going to have children; Sometimes it can affect you when you want to procreate, then I would save my eggs.
"In my case, well, I no longer saved my eggs, but I would be the advice that I would give to the new generations."
---
Matt Damon on Ben Affleck and Jennifer Lopez's romance: "I wish you the worst"