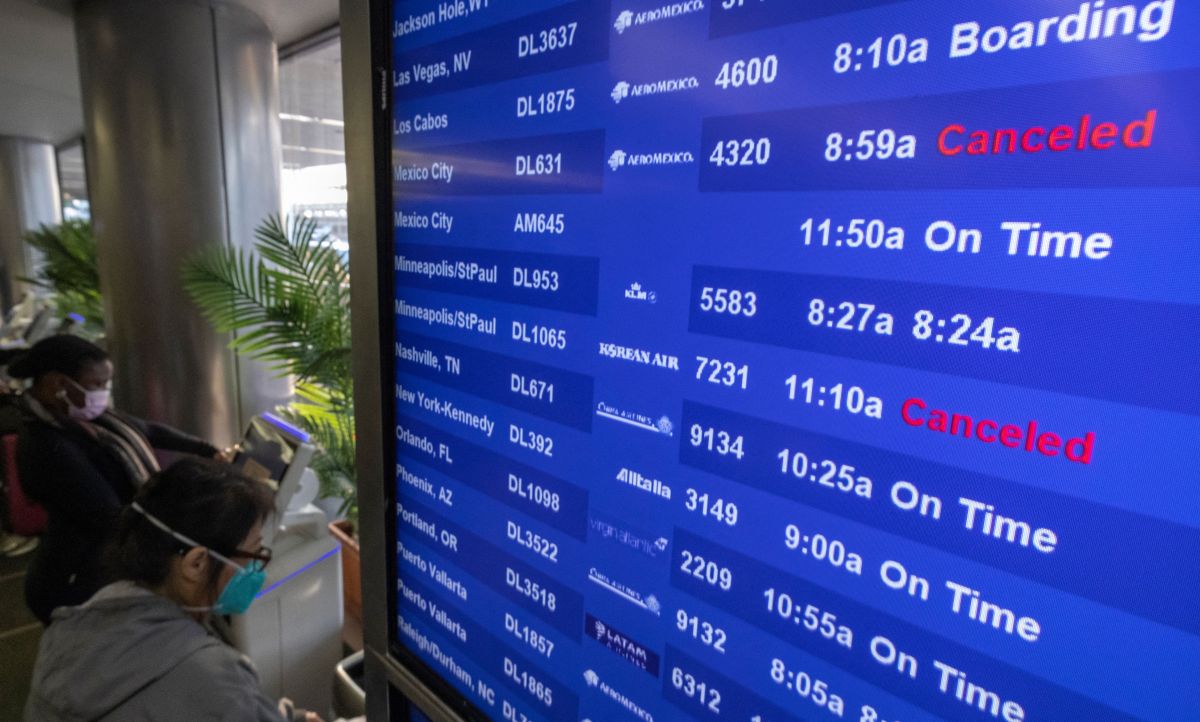 Photo: DAVID MCNEW / Getty Images
This saturday continues the wave of cancellations of almost 1,000 flights on US airlines Faced with the rapid spread of the Omicron variant of the coronavirus that has made crew members sick.
Cancellations have affected more than 10% of scheduled flights by Delta Air Lines, United Airlines and JetBlue. According to the portal FlightAware American Airlines had canceled at least 5 percent of the flights.
The airline has been one of the companies that has been rocked by massive cancellations during the year due to staff shortages So in November, he offered up to three times his salary to his flight attendants to work on vacation trips.
At noon on Saturday, the number of cancellations had already exceeded the total flights canceled on Christmas Eve, a bad sign for travelers and airlines hoping for a recovery in the winter holiday season.
The weather is also causing problems in various parts of the country where, according to Delta, they could be canceled more than 300 flights scheduled for Sunday. The FlightAware site reported that several US airlines 150 flights had already been canceled by December 26.
The wave of cancellations at US airports comes at a time when the number of travelers this year has surpassed even those who flew in 2019.
The Transportation Security Administration (TSA) reported that more than 2 million people passed through security checks during the week before Christmas Eve.
The increase in the number of infections caused by the Omicron variant of coronavirus is creating a growing shortage of staff in airlines. The Centers for Disease Control and Prevention (CDC) recommends that workers who have tested positive must be isolated for up to 10 days to prevent spread.
You may be interested in: