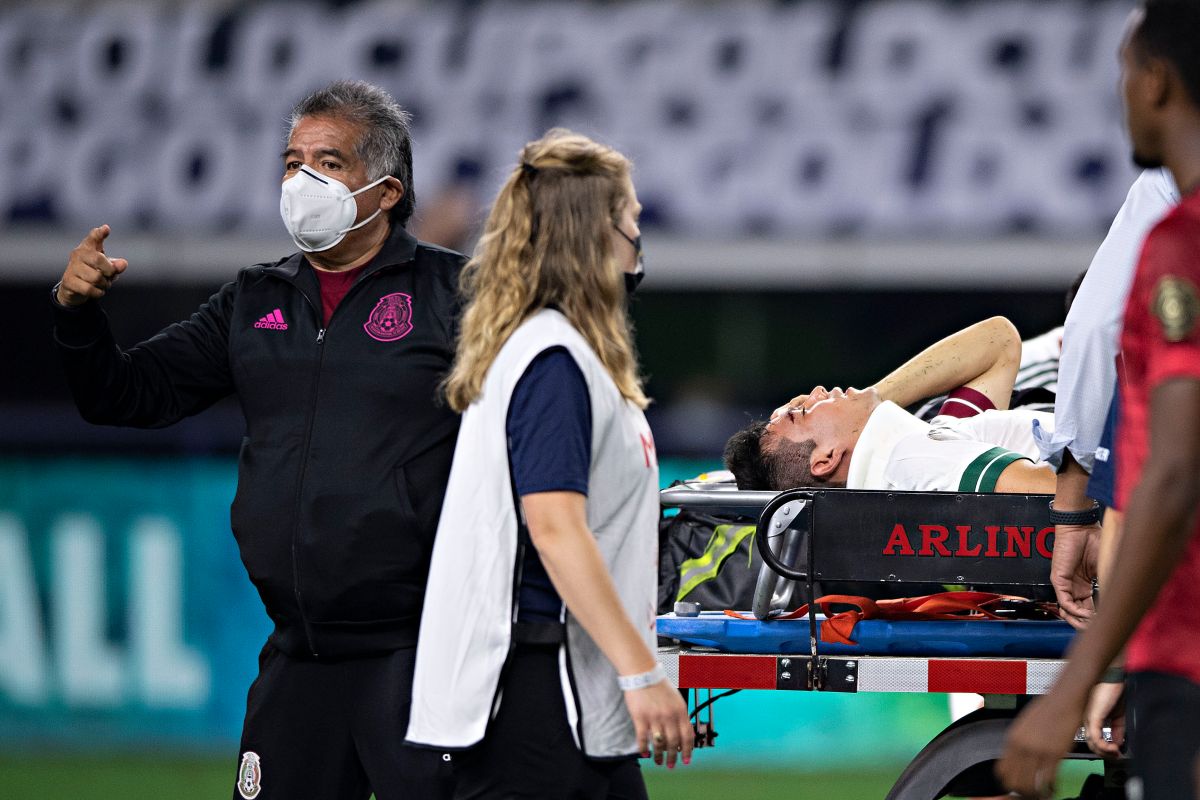 Photo: Etzel Espinosa / Imago7
Undoubtedly, Hirving Lozano's injury meant a rather important absence for El Tri. The heavy blow he suffered against Trinidad and Tobago knocked him out and ignited the concern of Mexican fans. Maybe with "Chucky" on the court, the outcome of the Gold Cup would have been different. But nevertheless, at Napoli they already foresee their return to the courts.
The referee for the 🇲🇽 vs 🇹🇹 match should be fired.

He didn't attend to Hirving Lozano who laid motionless on the ground for over a minute.

Then he gave a Mexican player a yellow for complaining that he didn't stop play

How about if that was Eriksen

– Jerry Mancini (@ jmancini8) July 11, 2021
The absence of the talented footballer was important for Gerardo Martino's claims. Lozano was part of the plans of the "Tata". However, Napoli will run with a better fortune, since in Italy they indicate that the Aztec could be available for the start of Serie A.
"Napoli's goal is to have it on August 22 against Venezia, or failing that, it would be postponed until August 29 against Genoa ", reported the newspaper Il Mattino.
Hirving Lozano is an important player for Luciano Spalletti's team. The coach himself has expressed the value that the Mexican player has on the team's scheme. "Chucky" is shown as a great alternative for both bands of the attack of the Italian group.
For now, Napoli continues to get ready for the upcoming start of the season in Serie A. On August 14, the Neapolitan team will face a friendly match and the El Tri footballer could be taken into account. Clearly, his presence in the call would be conditioned on the evolution of his physical condition and the work to get in tune with his teammates.
You may also like:
Tokyo 2020 marks the end of Jaime Lozano's cycle with Mexico: "Jimmy" announced his departure from El Tri
Mexico got tired of the blows: "We cannot allow our players to get injured in Concacaf"
Titans ready: Carlos Vela and "Chicharito" command the MLS team that will face the stars of Liga MX