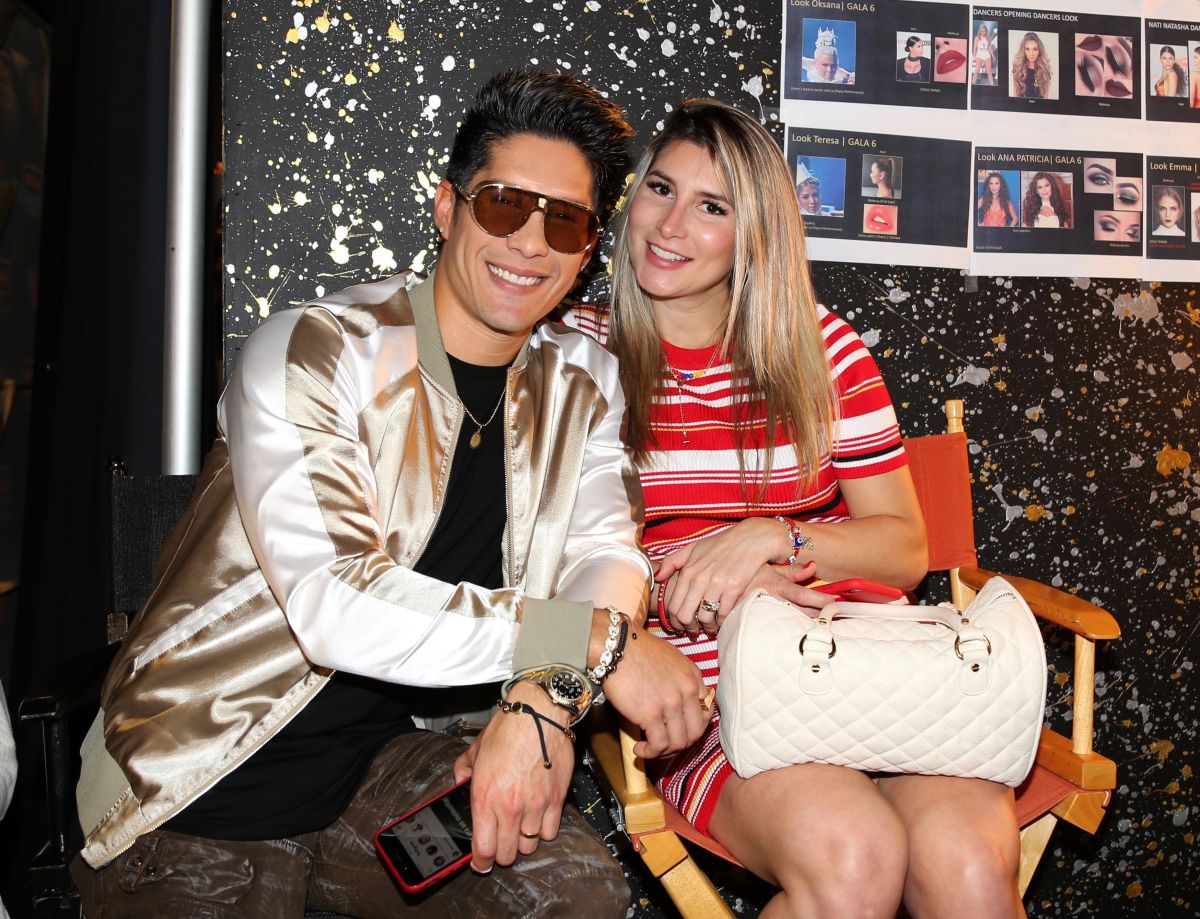 Chyno Miranda and Natasha Araos confirm they are separated… Yes, that that was revealed for the first time, exclusively, Javier Ceriani in 'Chisme No Like', when everyone believed that it was a perfect marriage and that we later confirmed to you, it is a fact.
Crying, visibly overwhelmed, the singer confirmed what he and Tashie denied for months after Ceriani told the truth they were hiding: they have been apart for more than a year and he assured that it is his fault because he was unfaithful to his wife.
Sitting next to each other, in the apartment they shared during the marriage, Chyno began by thanking the messages, the blessings, the good energy, to say the following:
"I want you to know that we are hurt by all the false accusations that have been made of Natasha, everything is a lie, she has been with me since day one … This part of the video gives me a lot of feeling, and I have to be honest with everyone, I disrespected her as a wife, I disrespected my home also and we have not been together as a couple for more than a year, I want you to know that, "said the singer.
Then Tahsie took the floor, who at all times kept Chyno hugged and looked more complete, colder: "Thank you for your words, you know that I appreciate them very much. We have lived very hard times as a couple, as a family, not only because of what happened between us, but also because of the health issue of Jesus, and I I never doubted to stay by his side so that he would emerge victorious from all this. I want you to know that I am proud of the family we have, I am proud that fruit of our love a spectacular son was born and that even though Jesus and I take different paths, we are going to be the best team to give our son a healthy and happy life as he deserves ".
The video ended with both of them asking for respect in the face of this situation, and Natasha ensuring that they have always been open and sincere on all occasions. Something that contradicts between the behavior of the last 3 months, what has come to deny and the current statement.
How did this all begin? Days after 'Premios Juventud', where Chyno was seen so badly, almost unable to walk, moving everyone, Javier Ceriani, from 'Chisme No Like', the show that he leads with Elisa Beristain, told the other story that was far from the east 'tale' where the great heroine was Natasha and family love.
At that time, Ceriani assured that the couple was not such, that they had been separated for months, that even Chyno He did not live in the apartment with his still wife and son Lucca… That he had been living in Venezuela with his mother, who had also had problems with Araos.
We do an investigation where we confirm the exclusive of Javier Ceriani, that the problems in the couple had been accentuated after the great health problem that Chyno experienced as a result of COVID-19.
They came out to deny it, at first showing themselves together, dancing, going to therapies as a couple … Then you gave an interview to a show business 'Suelta La Sopa', the only medium that continued to believe in a happy marriage and they denied the separation.
Even 'El Gordo y la Flaca' interviewed Chyno's mother, who also denied the problems … However, both Ceriani, and this medium, continued to maintain that, unfortunately, the separation was a fact. Today they themselves confirmed the information.
Why just so far? The reason why today they chose to reveal what they hid for more than a year would be precisely another of the Ceriani exclusive: Chyno's alleged infidelities.
Yesterday, 'Chisme No Like' shared photos that the singer had uploaded to his Instagram account, and that they were immediately deleted, where he was seen in bed with another woman and in a very romantic way.
This overwhelming test, which adds to the many that showed 'Gossip No Like' confirming the separation, would have made that the former partner made the decision to no longer hide, no longer lie, and be honest about what is happening, for more than a year, as Chyno himself said, between them.
The reason for the separation? According to what the singer explains in the video, 'disrespected' his wife, confirming infidelitybut it wouldn't be the only reason, too Chyno's disease would have ended up distancing them. And people close to both assure that this is just beginning.
LOOK HERE TO CHYNO AND NATASHA CONFIRMING THE SEPARATION: