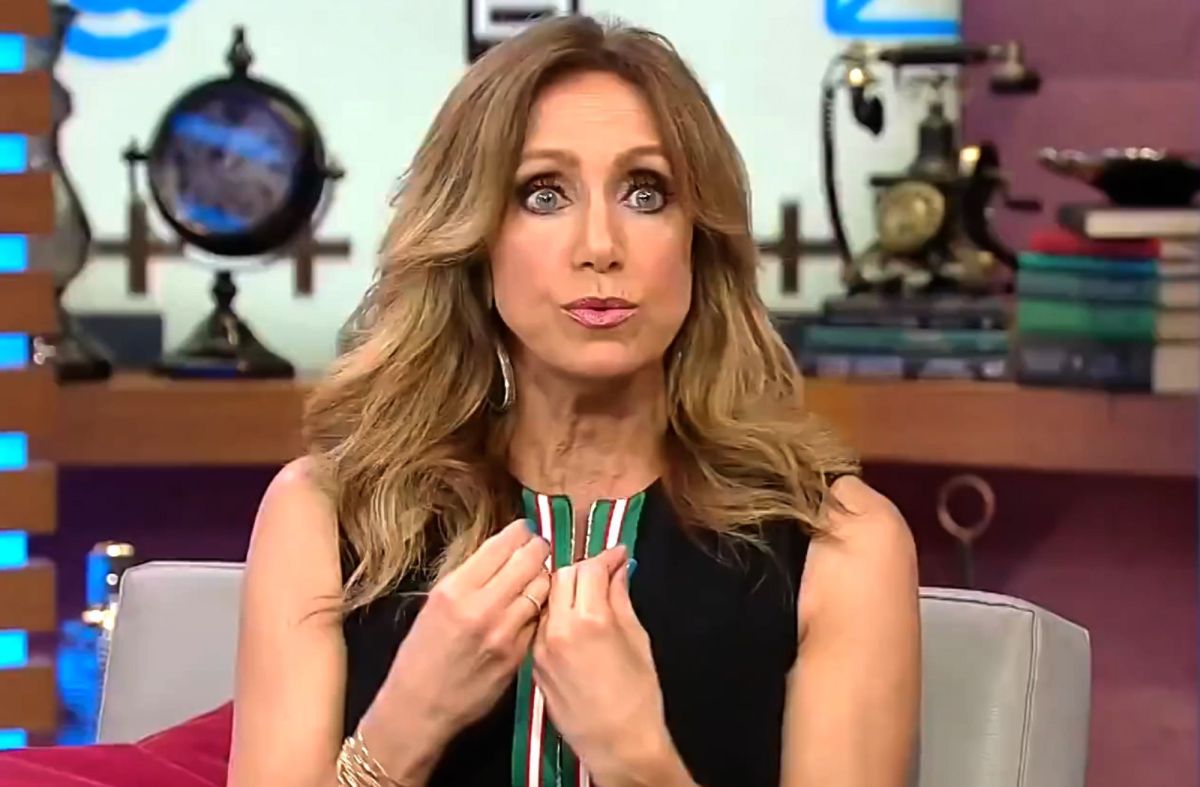 Annoyed! Clarissa Molina told in 'El Gordo y la Flaca' that Chyno Miranda is already in another relationship, and Lili Estefan reproaches him for having a new girlfriend.
It all started when Clari I was confirming that Chyno Miranda already has a new love. It's about the model and influencer, Daymar Mora, with whom the singer himself uploaded several photos to her social networks with her in bed, but then, just like he did with the cannabis cigar, he erased it.
After telling the story, the first to question Clarissa about this was Raúl de Molina, to which Clari told him that Chyno and his wife Tashie have been separated for more than a year, something that they themselves confirmed in a video last week.
"How sad!", Interrupted Lili Estefan to which De Molina refuted with a "He doesn't look sad at all, he looks very happy"…
But Lili, who did not get out of her anger, He explained the reason why it gave him so much anger:
"It makes me sad, a generation that changes the plate for the glass, the glass for the spoon in two minutes, there is a son in the middle", Said in reference to Lucca, the little one that Chyno has with his still wife Natasha Araos.
Let us remember that a Lili had to live a very strong story of infidelity that ended her marriage after 25 years togethers. As she herself told it years later, a photographer offered her a material where he could be seen to the father of his children with another woman in a compromised situation.
What followed that was all chaos the announcement of the separation in 'El Gordo y la Flaca', then the divorce and finally the confession of La Flaca that since she confronted him, she never spoke to her ex again, who, in addition, still in pair with the third in discord.
In the case of Chyno, in the video he shared last week to confirm the separation, he said that he had disrespected his wife and family, implying that he had also been unfaithful.
LOOK HERE THE MOMENT OF LILI ESTEFAN'S ANGER WITH CHYNO:
DON'T MISS THESE STORIES:
• Chyno Miranda: This is how the public reacted to his use of cannabis
• Chyno Miranda confirms separation: "We have not been together as a couple for more than a year"
• Chyno Miranda and Natasha Araos: What is the truth behind this couple?