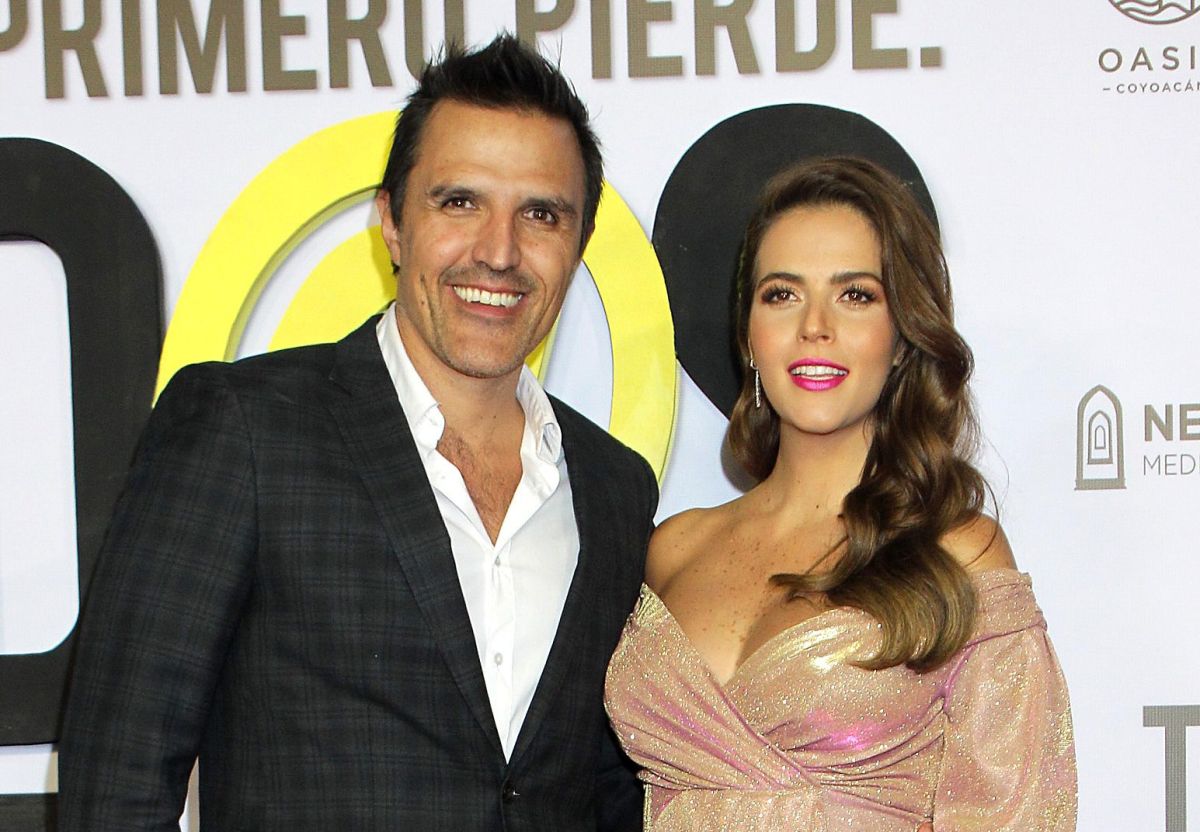 Mexican actress Claudia Álvarez announced on social networks that she is pregnant for the second time, and together with the producer Billy rovzar, is expecting not just one, but two babies, as they will be parents of Twins.
Claudia Alvarez She made her debut as a mother in December 2019, almost two years after the birth of her first daughter, this Sunday, September 5, she surprised by announcing that she is pregnant for the second time; This is how she shared it with a series of photographs published through her official Instagram profile, where she appeared accompanied by her husband, the producer Billy rovzar and her little girl Kira.
"NOTICE! We have been doubly blessed !!!! When they found out in heaven that we were asking for one more baby, Diosito, knowing the capacity for love we have, decided that we were ready to receive two beautiful little souls to bless our lives ".
With a blue smoke flare and a rose, held by the happy parents, they confirmed the news of the ltwo members bequeathed to his beautiful family, A boy and a girl.
While in the following images, the three posed with similar clothing and the captions "Mom", "Dad" and "Big sister" written on the back.
As expected, the news was applauded by at least 265 thousand followers who gave it a red heart, and they also sent more than 3,000 comments with which they joined the happiness of the television star with expressions of affection and congratulations. .
Famous people such as Andrea Legarreta, Irina Baeva, Fernanda Castillo, Ana Brenda, Altair Jarabo, Alessandra Rosaldo, Angelique Boyer, Julián Gil and David Zepeda, among many more, were the first to express their emotion for the arrival of Claudia Álvarez's babies and Billy Rovzar.
It was in July 2020, when the protagonist of soap operas such as 'En Tierras Salvajes' and 'Vencer el desamor' announced that she was about to start treatment to get pregnant for the second time and that she decided to make this decision because she does not want there to be much difference in age between their two children.
"With my baby (Kira) it took me about two and a half years to have her, so since I don't know if it will take me one, two or three years, I start right now", He assured during an interview for El Gordo and La Flaca.
Since she became a mother for the first time, the 39-year-old actress has not stopped showing off the happiness she experiences during this stage, so through her social networks she shares some details of the arrival of her firstborn and how it has been life changed.