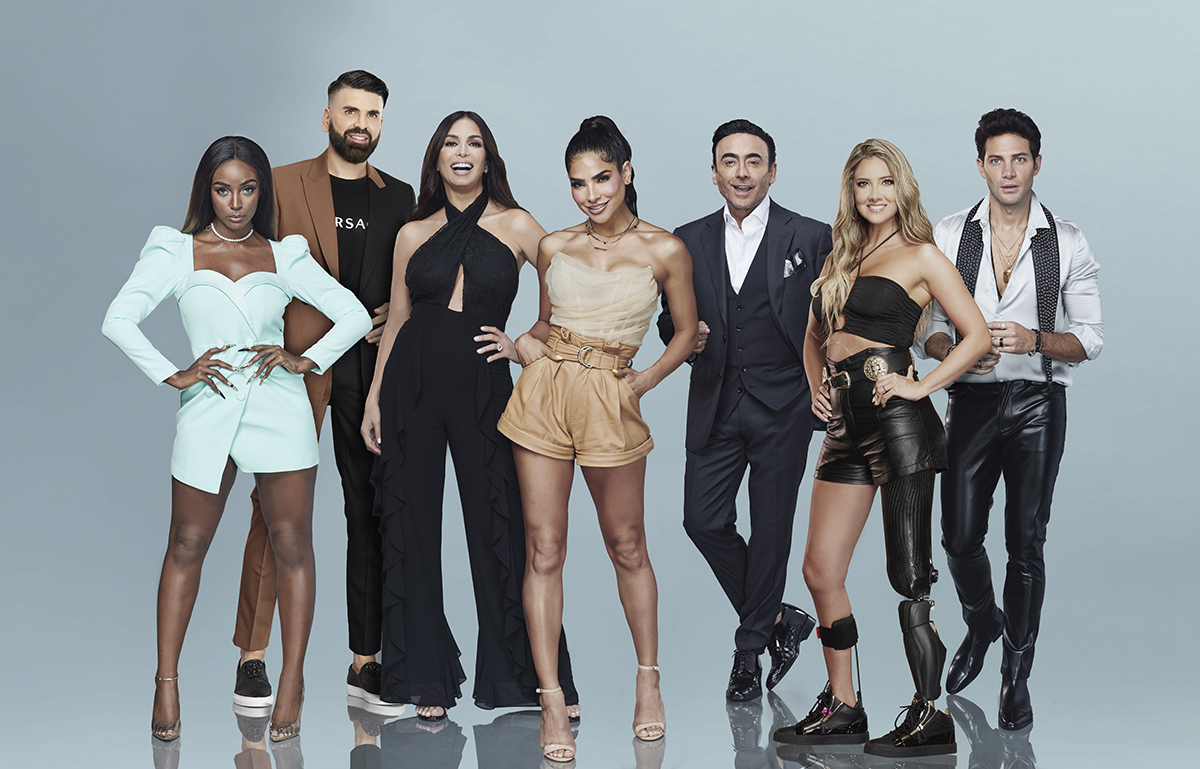 Photo: Univision / Univision
Confirmed: Giselle Blondet and Adal Ramones join 'Nuestra Belleza Latina'… This is what Univision told us in scoop, happy with the return of the first host of the reality show and the debut of one of the most emblematic presenters in Mexico.
Giselle and Adal will join the jury with Daniella Álvarez, Jomari Goyso, who had already been announced a few months ago.

Under the leadership of Alejandra Espinoza, and Migbelis Castellanos and Gabriel Coronel in backstage, the show, which is looking for the next host of Univision '360', kicks off on Sunday, September 26 at 8/7 PM Central, and will compete directly with the new bet from Telemundo, 'Así Se Baila', which begins this Sunday coinciding with the debut of NBL with its first elimination.
"We are very excited to bring our audience the latest edition of the popular 'Nuestra Belleza Latina' franchise to 'Univision Family Sundays' … The program will continue to break stereotypes of female beauty in society, and will empower Hispanic women in what will be his most diverse season to date. Too we will present new talent, who, alongside popular NBL personalities, will guide the contestants during their experience on the show, "he said Ignacio Meyer, EVP of Music and Non-Scripted Entertainment at Univision.
It took 3 years for the show to return, making Migbelis the longest-running queen of Univision's reality show. The funny thing is that not only does the show return, but there will also be coexistence in the mansion again, something that at some point had been put on hold due to COVID-19.

The mansion will have its own driver, Amara la Negra, who will be in charge, as Denis Bidot did in the past., being with the contestants and being their voice, it will also make special announcements, bring guests and present many surprises each week.
The question iswhy Amara la Negra and not Migbelis Castellanos driving the mansion, who has not only been the last winner, but also during these three years it has had a great growth As a host and reporter within the network?… Although perhaps she would have been the one, since she knows the contest inside and out, her role will be as a reporter backstage of the show.

'Nuestra Belleza Latina' has always been, together with 'Mira Quien Baila', the two most successful programs on the network, even surpassing 'La Rosa de Guadalupe', a series that always raises their ratings.
A test were your numbers from last season, which was from September 23 to December 2, 2018. According to Nielsen, the official rating measurer, had an audience of 15.8 million viewers in the general public. And meanwhile its first broadcast ranked first among reality series on all television, regardless of language, during prime time among Hispanics and bilinguals in the United States.
Now it only remains to wait for its beginning this next September 26, in what promises to be not a beauty contest, but a great casting you go inclusive to get the next star presenter of the chain.

DON'T MISS THESE FABULOUS STORIES:
• Gabriel Coronel: "I have the responsibility to be part of the dreams of the participants"
• Daniella Álvarez judge of 'Nuestra Belleza Latina': "The beauty of a person is not only in the physical"
• Univision: "91% of our audience watches our shows live"