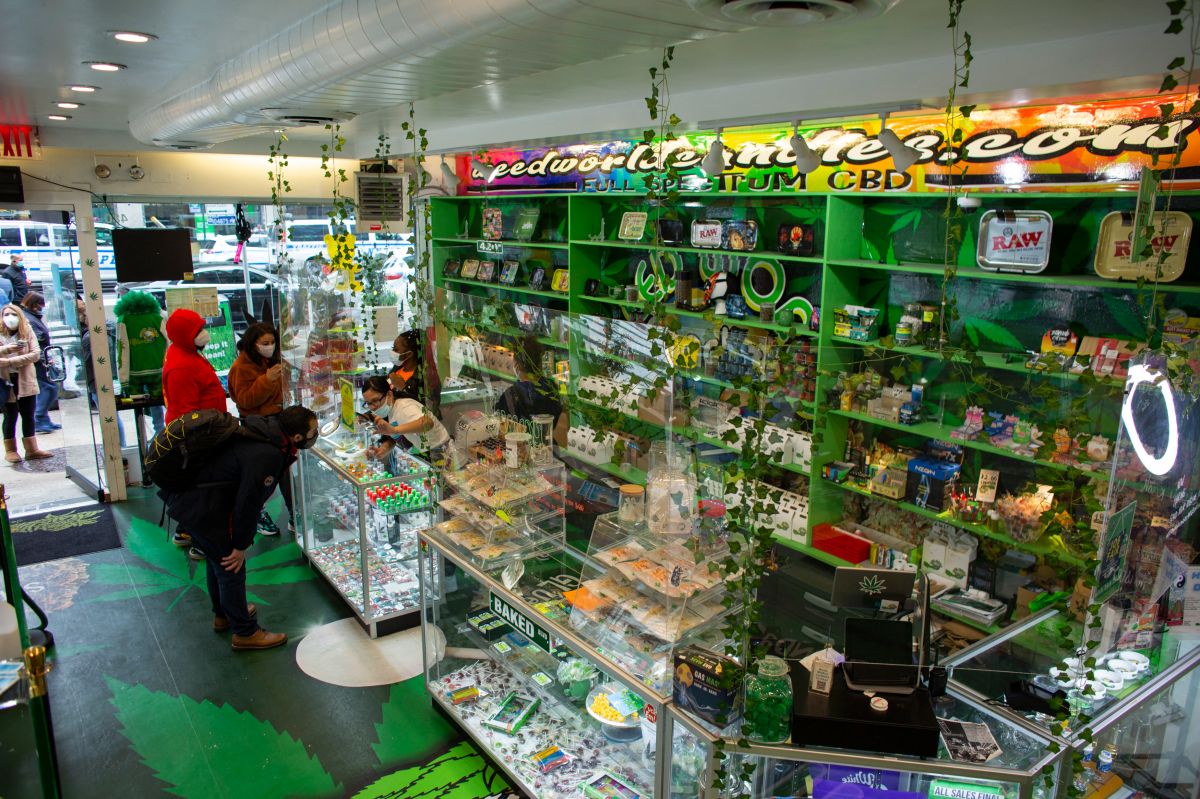 Photo: KENA BETANCUR / AFP / Getty Images
As more states and the public accept and embrace the legalization of cannabis, Congress is considering a bill to legalize the drug at the federal level and clearing up the legal ambiguity hampering the burgeoning industry.
Advocates for drug reform and the cannabis industry have reacted cautiously to what may be the best opportunity for federal marijuana legalization.
The Cannabis Management and Opportunity Act, endorsed by US Senate Majority Leader Chuck Schumer, D-New York, would disrupt the various tax structures of the 19 states that have legal recreational marijuana.
The cannabis industry and its allies fear federal legalization will come with higher taxes that will bankrupt smaller businesses and return consumers to the unregulated market.
"We must be careful not to kill the goose that lays the golden eggs," said Eric Gaston, owner of Evergreen Market, a chain of five recreational cannabis stores in the Seattle area.
The bill faces an uncertain future with Republican opposition, unrest among moderate Democrats, and no clear signals from the White House, The New York Times reported.
But the endorsement of the bill by Schumer, as well as Senator Ron Wyden, chairman of the powerful Senate Finance Committee, shows just how widespread the once fringe idea has become.
The proposal shows how taxes will continue to be an obstacle to any federal legalization measure.
How do legal businesses operate?
Gaston's business exemplifies the complicated and expensive relationship marijuana shops have with collecting taxes.
Evergreen Market has many common business expenses: attorneys' fees, rent, utilities, and payroll for 170 employees.
But unlike more conventional companies, Gaston cannot deduct common expenses from his federal tax bill because he does not recognize the legal use of marijuana.
Gaston must pay the 37% Washington state excise tax and the 10% sales tax on recreational cannabis, the highest of any state that has legalized the drug.
The state tax rate, in addition to preventing you from canceling many expenses, means that more than half of every dollar you earn goes to taxes.
The bill would allow cannabis companies to access cancellations used by other companies.
It also funds programs aimed at helping communities affected by the war on drugs.
That funding comes from a special 10% tax applied to cannabis in the first year the bill is enacted, which would increase to 25% by the fifth year.
Industry groups have complained that the 25% rate still leaves companies burdened.
The legislation would increase taxes for cannabis businesses that would disproportionately affect smaller operations owned by women or minorities.
A federal tax on marijuana would also disrupt the existing tax structure in the 19 states that have legalized the drug for recreational use.
Read more
Violent explosion at suspected marijuana oil lab destroyed home in central California county
Amazon Supports Marijuana Legalization, Abandons Toxicology Testing for Some Jobs
4/20 World Marijuana Day: They gave away marijuana to those vaccinated against Covid-19 in New York


Source-laopinion.com