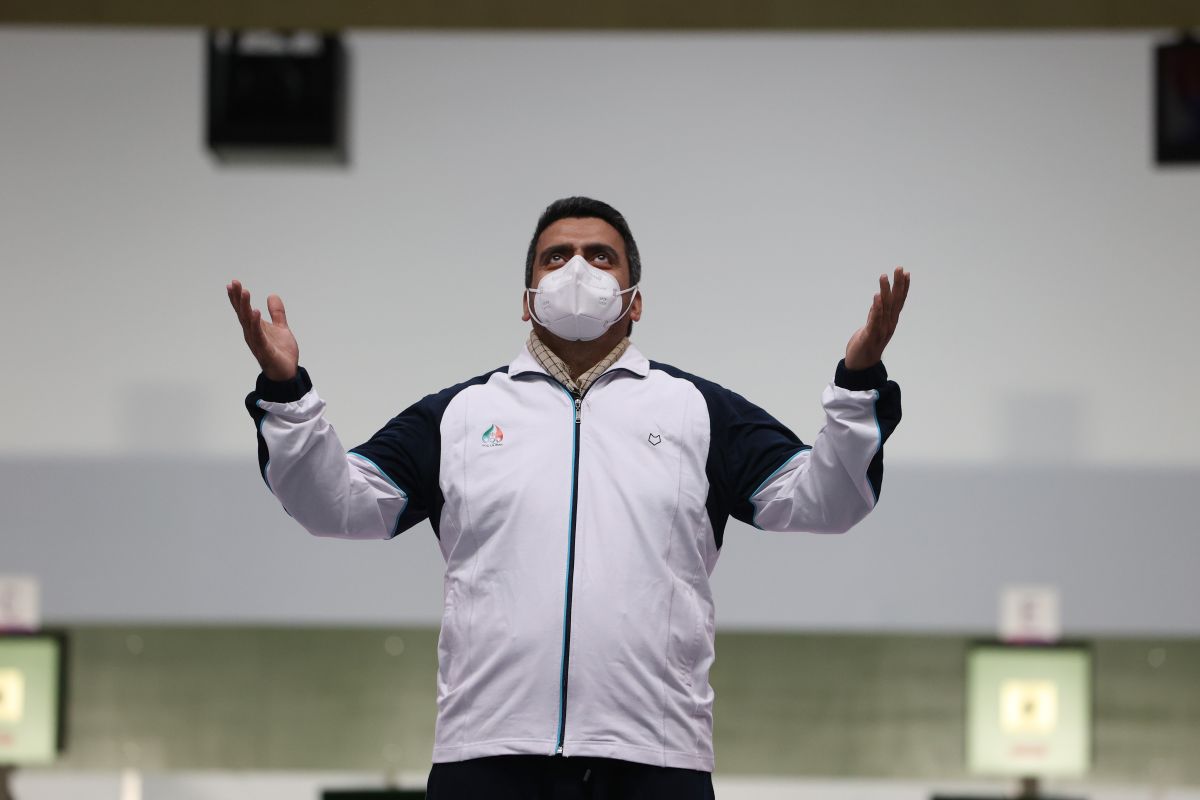 Photo: Kevin C. Cox / Getty Images
The Political conflicts have had an impact on the Tokyo 2020 Olympic Games. There is a great controversy around the Olympic medalist Javad foroughi. The Iranian is being branded a "terrorist" and they ask the International Olympic Committee to withdraw his gold medal Obtained in shooting with a male air pistol, 10 meters.
Everything arose since the group "United for Navid" (an organization that was born to defend human rights after the execution of the athlete Navid Afkai), asked the International Olympic Committee to investigate Iran's shooter. In this sense, the organization wants its gold medal to be questioned, while the resolution of the investigation is obtained.
According to information from Marca, Javad is part of the Islamic Revolutionary Guard Corps (IRGC). This entity is part of the Iranian regime and is classified by the United States as a terrorist organization.
Javad Foroughi is a member of Al Quds forces of Iran, he was fighting in Syria shooting innocent people, now he got the golden medal in shooting in #TokyoOlympics # Olympics2021 pic.twitter.com/RUn8IWoPTg

– Asaad Hanna (@AsaadHannaa) July 24, 2021
In this sense, the group "Unidos por Navid" indicates that if the International Olympic Committee does not take measures, it will be considered as an accomplice of "promote terrorism and crimes against humanity".
Sporty appearance of the Iranian
The Iranian won his gold medal without any problem. Javad got his medal after getting a score of 244.8. The shooter became the oldest medalist in the history of his country (41 years). Javad had just won the World Cups in New Delhi and Osijek.
Iran won its first medal in Tokyo which is also their first ever Olympics medal in shooting: Javad Foroughi won gold in Men's 10M Air Pistol and broke the Olympics record today.
(Via @NBC) pic.twitter.com/PLuwlrVwWS

– Deny Mortazavi (@NegarMortazavi) July 24, 2021
You may also like:
Algerian athlete withdrew from Tokyo 2020: "We are not going to get our hands dirty facing an Israeli"
Unusual: an athlete was expelled from the Olympics for trying to steal a bicycle from Venezuelan Edy Alviarez
Outrage in Mexico: the Mexican softball team threw their uniforms in the trash