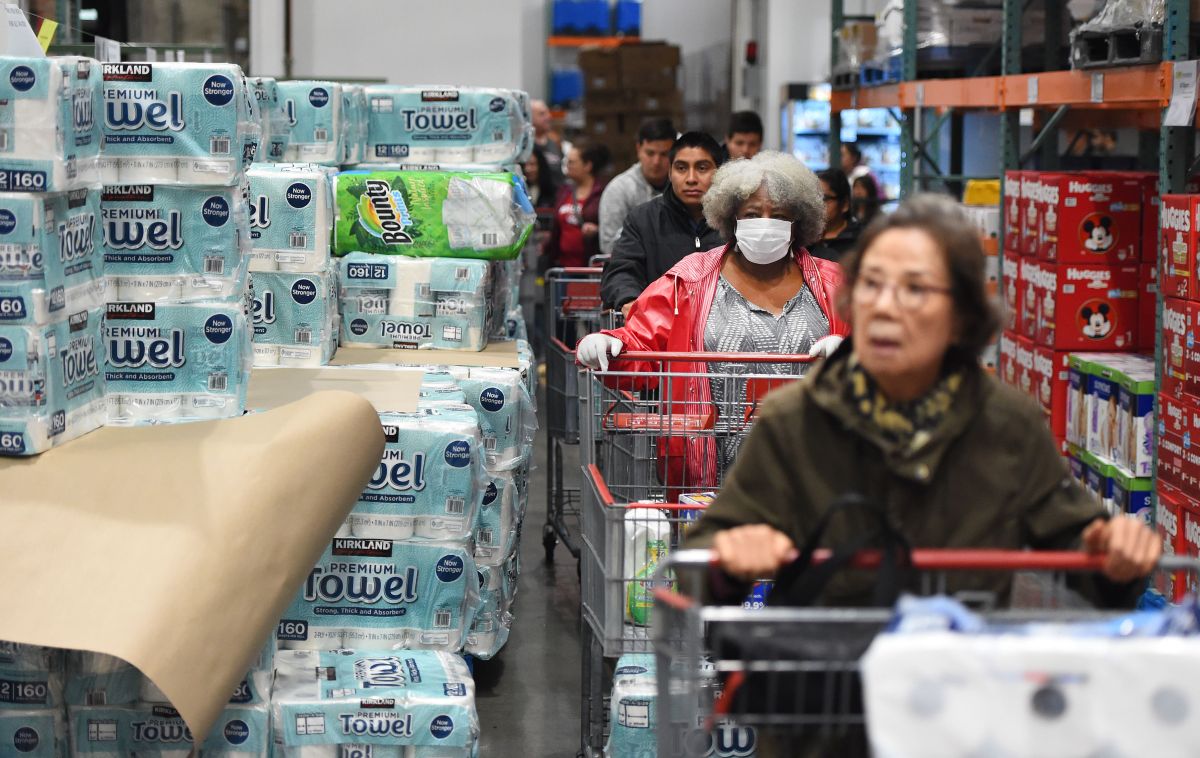 Photo: JOSH EDELSON / AFP / Getty Images
Faced with the demand for items such as toilet paper, paper towels, and cleaning supplies, Costco has once again limited the number of items you can purchase at its locations.
As the delta variant of the coronavirus continues to spread around the world, the demand for articles for personal use and cleaning they are experiencing a further increase in consumer demand.
Costco is also limiting purchases of toilet paper and other products because the company have trouble finding truck drivers and shipping containers to take your items to all your stores.
Before the crisis caused by the coronavirus pandemic Costco used to sell more than 1 billion rolls of toilet paper a year, enough to go around the world 1,200 times.
Supply chain problems
Several are the factors that supply chains are facing such as rising product prices, delays in unloading products at US ports, shortages of containers, raw materials and drivers, according to Richard Galanti, Costco's chief financial officer in a statement with investors. when presenting the company's quarterly results.
Related: 5 foods that sell out quickly at Costco
Other companies in trouble
The McDonald's company has stopped selling shakes and bottled drinks in about 1,300 restaurants in the UK due to staff shortages and supply chain delays caused by the coronavirus pandemic.
For its part, Amazon, the second largest private employer in the United States, advised trucking companies that operate delivery vans to highlight that will not carry out marijuana use controls on candidates.
Related: Costco Membership: Your Price Could Go Up
Product shortage
Last year, Costco and other retailers had trouble keeping some products on their shelves due to panic buying from customers triggered by concerns that they might not be able to purchase them in the future. However, manufacturers were also unable to keep up with the increase in demand.
Don't be surprised if panic buying returns to stores at the limits that Costco and other companies impose for the next few weeks. in the face of supply chain disruption and before the next arrival of the Christmas season.
In addition, according to the report presented by Galanti, the prices of pulp and paper products have risen between 4% and 8% while plastic items such as garbage bags, cups and disposable plates have risen between 5% and 11%.
Costco's results
The company posted slightly higher profits for the fourth fiscal quarter which ended on August 29.
Costco shares rose slightly after the report was presented and throughout the year they have increased by 20%.
You may be interested in:


Source-laopinion.com