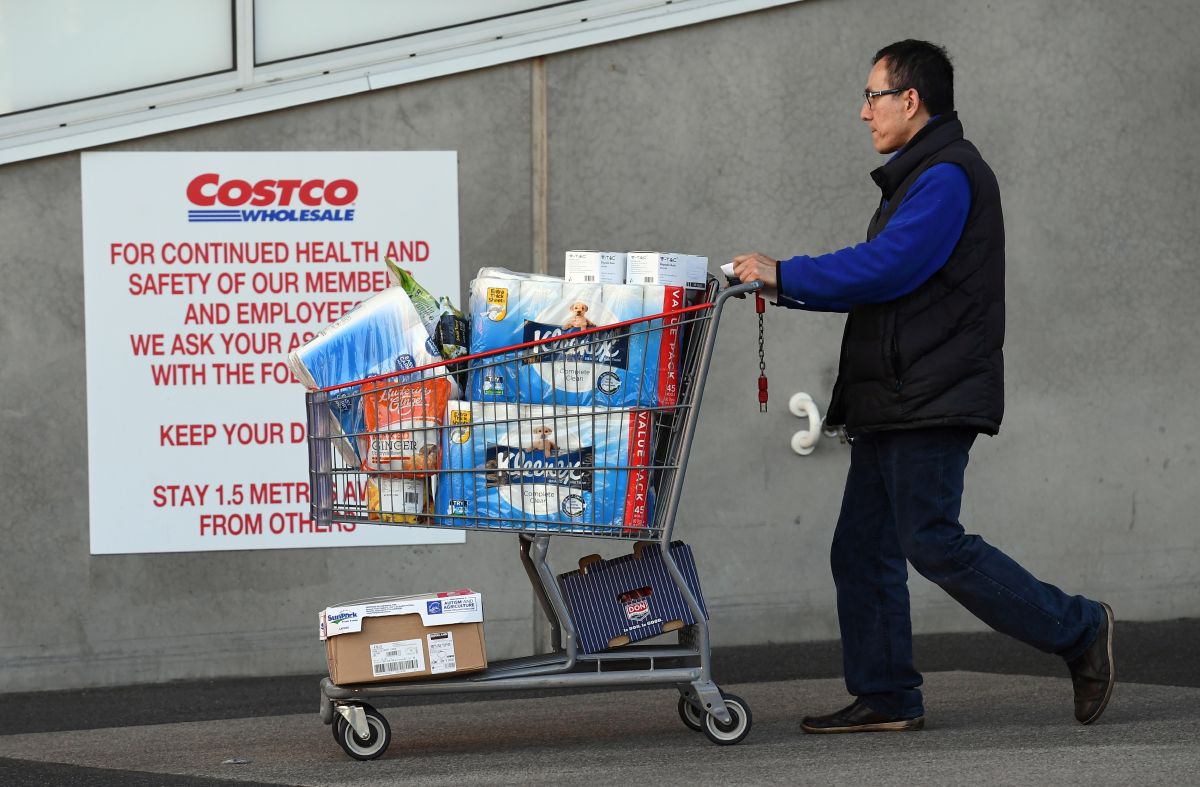 Photo: WILLIAM WEST / AFP / Getty Images
Costco partners have taken to social media to express concern that the toilet paper shortage appears to have returned to store shelves.
Some chain stores have set purchase limits on the number of packages that customers can purchase. This behavior of consumers could indicate that they are making a new collection of toilet paper in the face of the increase in new cases of COVID-19 throughout the country.
Last year, during the first months of the coronavirus pandemic, Costco members could only purchase one package of toilet paper per visit.
Since the beginning of August, bottles of water have also been in short supply in some stores.
Related: Costco or Sam's Club Membership: You Could Save Money By Forgoing Them
Other products that are being limited
Costco is putting purchase limits on some products and household items so that all your partners have the opportunity to get what they need.
The reason for the current purchase limits, according to the company, It is due to a special sale for members that is running until August 29 where different products such as some Coleman brand thermoses, Oxo plastic containers, Kirkland beauty towels among other products they have a limit of five articles per customer.
Huggies diapers and Duracell batteries are among the products that are being limited at some locations. Kirkland own brand diapers can only be purchased two boxes per visit.
Some snacks are also part of the special sale so they have a limit per member such as peanut butter, Frito-Lay potatoes among other snacks.
You can see which items are discounted and how many you can buy with your membership on the sale page of the Costco website. In this way, you can get what you need on your next trip and be prepared.
You may be interested in the following news: