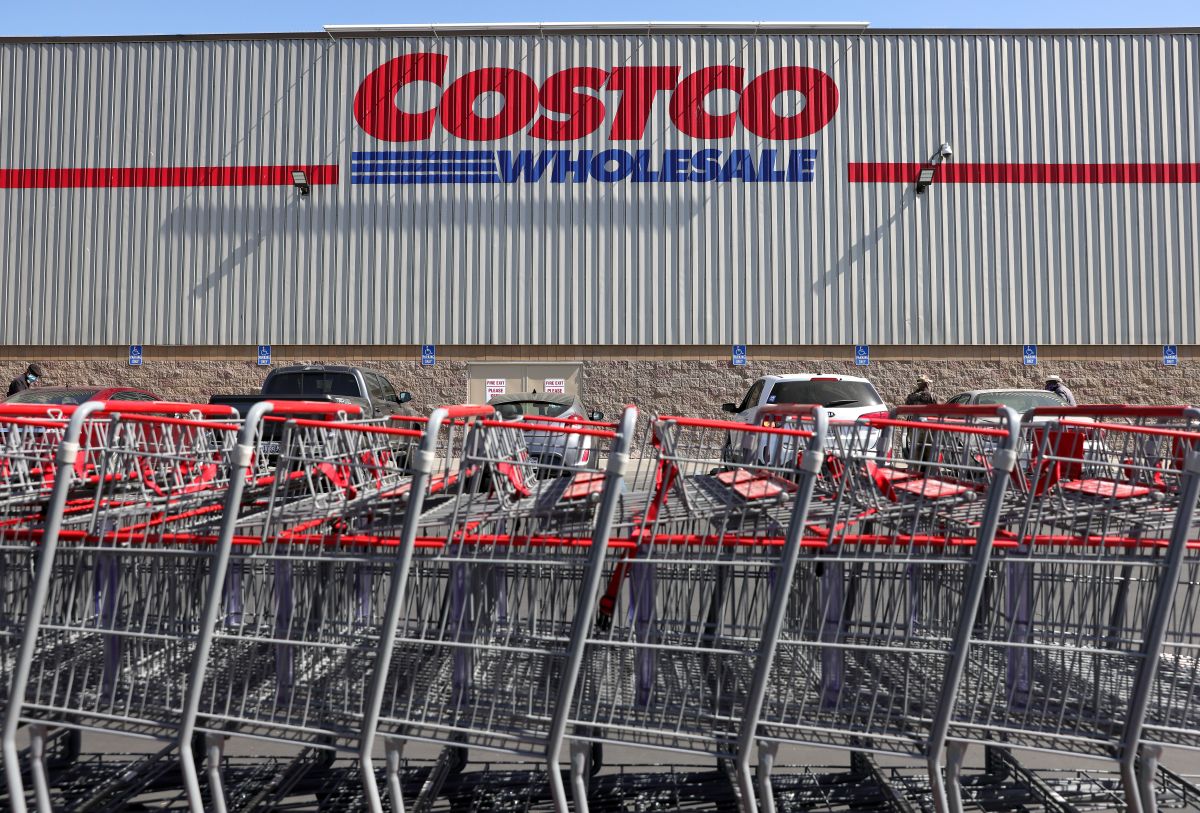 Photo: Mario Tama / Getty Images
Costco and Sam's Club have replicated their benefits of being warehouse partners and having a membership promising to save money and have a wide variety of products to choose from.
It is true that most families can make annual membership dues pay for themselves, however membership is not for everyone.
Here we explain how you could save money by giving up your Costco or Sam's Club membership:
Cases in which you should avoid acquiring an affiliation of a membership:
In case you do not live near a Costco or Sam's Club so that the trip you make and the cost of gasoline justify the savings.
If you live in a small place where there is not enough space for you to store items in bulk.
If you live alone, you are one of those who like the minimalist style or are part of a small home that does not consume in large quantities.
It's important to consider a simple formula to determine if a Costco membership makes financial sense. As with an annual fee on a credit card, it is worth knowing if the benefits save you more money than you spend on the cost of acquiring the membership.
It also depends a lot on the amount of products you buy and if there are other stores close to where you live.
You might think that you are saving money on groceries with a partner membership, but if you live near an Aldi or Kroger store, it is almost certain. that you can save more if you buy them there and combine them with discounts and coupons.
You also have to take into account that there are regional differences in prices. For example, the gasoline that Costco sells offers great savings for some regions of the country.
Related: Costco Membership: How To Know If Membership Is Worth It
However, if you think that a membership of both stores can help you save, here are the options if you think you should buy for the right to attend the supermarket.
Costco has two levels of memberships:
Membership Gold Star it costs $ 60 a year.
This basic membership it has two cards and allows you to buy both in stores and onlineIt also has a money back guarantee.
Membership Gold Star Executive it is priced at $ 120 per year.
This membership comes with everything in the basic plan plus 2% annual refund up to $ 1,000, discounts on Costco services and a subscription to Costco Connection magazine.
But nevertheless, the company increases its membership prices every 5 and a half years and this period is about to be fulfilled so the company could increase its costs during the coming months.
Related: Why at Sam's Club you should always check your receipt before leaving the store
Sam's Club Membership:
Sam's Club also has two price tiers on its memberships. Both are cheaper than Costco's and have different benefits:
Club membership: It is priced at $ 45 per year.
The main benefits include two membership cards but you can add more for $ 40 dollars and enjoy discounts on gas, windshield wiper replacement, battery charging, and tire and battery repair. You also get a Sam's Club Mastercard that gives you back 1%.

Plus membership: It is priced at $ 100 per year.

This membership also offers you 3% on a Mastercard card, in addition to free shipping on your purchases online purchases, discounts at pharmacies and opticians and 2% cash back on purchases up to $ 500 per year.

You may be interested in the following news: