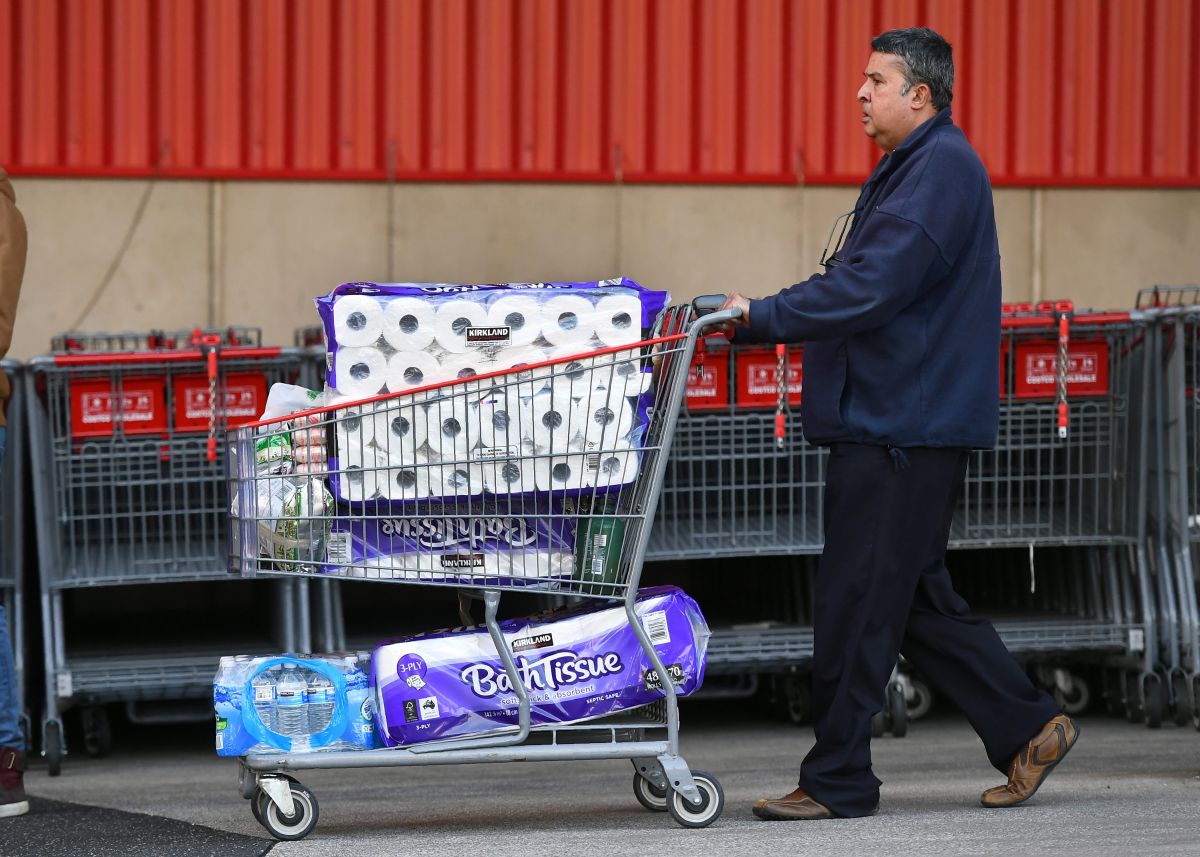 Photo: William WEST / AFP / Getty Images
It happened again: Costco puts limits on purchases of toilet paper, paper towels, water bottles and other cleaning products.
As the Delta variant continues to spread around the world, the demand for those items has increased. But that's not the only reason Costco is limiting purchases. And is that the warehouse store also has trouble finding trucks, drivers, and shipping containers to supply stores with these articles.
"Factors pushing supply chains and inflation include port delays, container shortages, COVID disruptions, shortages of various components, raw materials and ingredients; labor cost pressures and a shortage of trucks and drivers. Several major brands are requesting longer lead times, and in some cases we have a hard time finding drivers and trucks on short notice."Said Costco CFO Richard Galanti, according to CNN.
Last year, Costco and other chain stores were having trouble stocking their shelves with those products due to panic buying by customers who were worried they might not be able to buy them later. Also, manufacturers were also unable to keep up with increased demand.
Although it is true that the increase in COVID infections may be causing an increase in demand for some items, Galanti's comments focused more on that they had problems getting the products to stores.
Today, instead of paying for containers that bring product from Asia to North America, Now Costco contracts container ships, and each of these ships can carry 800 to 1,000 containers at a time.
With these ships, Costco can make up to ten trips a year bringing products.
-You may also like:
COVID: Costco customers complain on Twitter that there is no toilet paper or water in stores
Costco employees will not be able to force customers to wear the mask to avoid conflicts
Top 5 Biggest Retail Stores Paying Highest Wages in America


Source-eldiariony.com