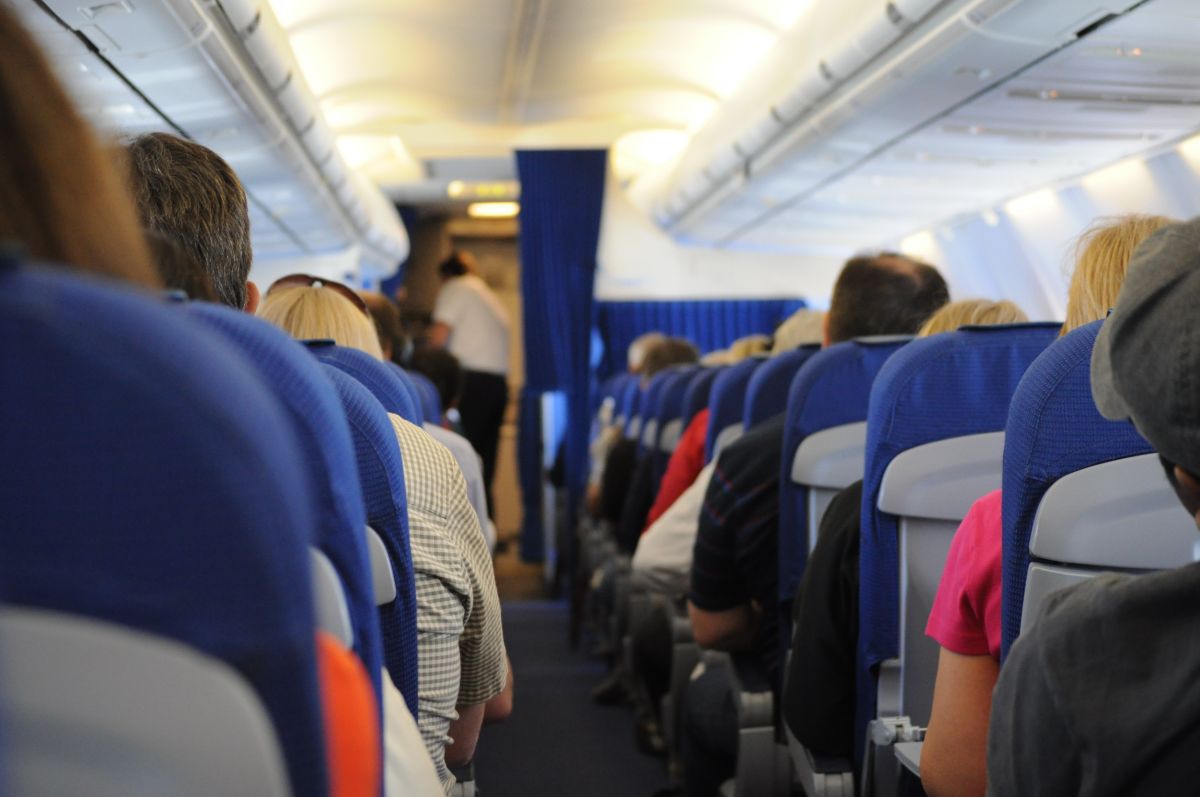 A violent man and his wife were expelled from a plane from Fort Lauderdale to San Diego, California, after refusing to use the mask correctly, generating conflict before takeoff, according to the JetBlue airline.
The event was filmed by another passenger, who indicated that the angry man yelled at a stewardess in the middle of the aisle when he was required to leave the plane for not wearing a mask.
For its part, the airline explained that the couple was insisted on several occasions regarding the mask, however "They did not comply with the federal mask mandate."
However, the man said he only received the warning "once."
"I am a vaccinated person," said the man. "I respect all your rules. Each of them, I respect their rules. You gave me a damn warning", He added.
JetBlue detailed that the individual had rude and aggressive behavior towards the crew members before getting off the plane.
The man told the stewardess to observe all the passengers, as he walked towards the employee and pointed his finger at him.
Afterwards, the man was guided towards the exit, while the passengers cheered. JetBlue made the decision to ban this couple from using their services at other times. The names were not released.
Through a statement, the airline said that "if a customer refuses to wear a mask after it is requested, the crew members will work to alleviate the situation to the best of their ability."
During travel within and outside the national territory, a mask is required, according to the guidelines assigned by the Centers for Disease Control and Prevention (CDC, acronym in English). In addition, They are required within the facilities of airports and transport stations.
For its part, the Federal Airlines Administration (FAA) announced in January more complex penalties for those who threaten, intimidate or interfere with the airline's crew, according to Steve Dickson, administrator of the FAA.
It may interest you: