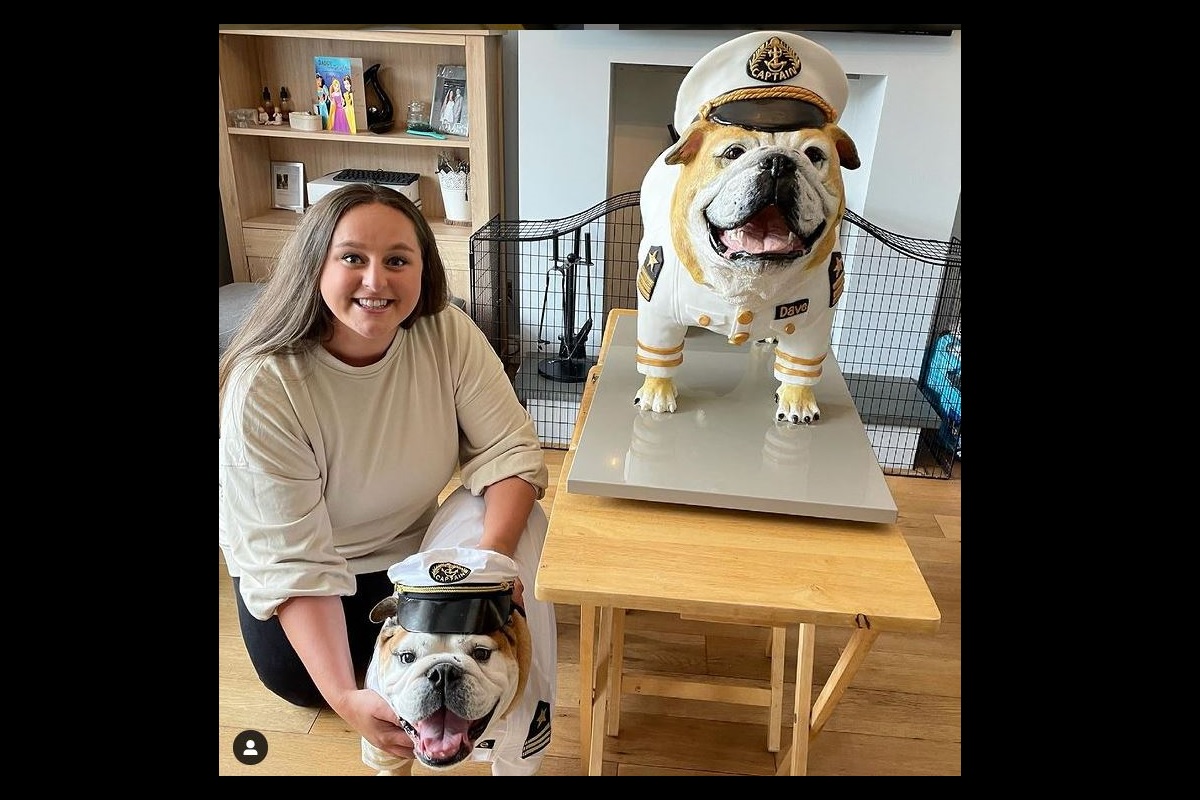 Lauren blake and his partner Kieran live in the English city of Nottingham. The couple spent more than $ 4,000 on their bulldog Dave's birthday party., who reached the age of nine and has his own Instagram account.
Among the biggest expenses of the party was the hiring of a small yacht to make a music video to commemorate the occasion and the production of a cake that reproduced Dave's body in life size sailor dress.
Cake Everything bakery was in charge of baking the impressive cake that they used 9 kilos of chocolate, 5.5 pounds of flour, 5.5 pounds of sugar, 5.5 pounds of butter, 6.6 pounds of ganache, 80 eggs, and 6.6 pounds of buttercream. The preparation took three days.
"Every year we do our best for their celebrations with the idea that (Dave) will be here for a very short time, so each birthday should be celebrated as a special one," explained Lauren Blake to the specialist dog page TeamDogs. "We celebrate Dave's birthday more than ours, since for us he deserves to be pampered completely ", confessed the woman.
Of course the couple already plans the celebration next year, Dave's 10th birthday, in which they plan to throw the house out the window with a trip to Europe to offer you an experience rich in aromas and experiences that hardly any other bulldog could live.
In fact, on Dave's Instagram account it is possible to see images of other of his birthday celebrations or visits to the beach and, of course, his video on board the small yacht rented for the occasion divided into two parts.
---