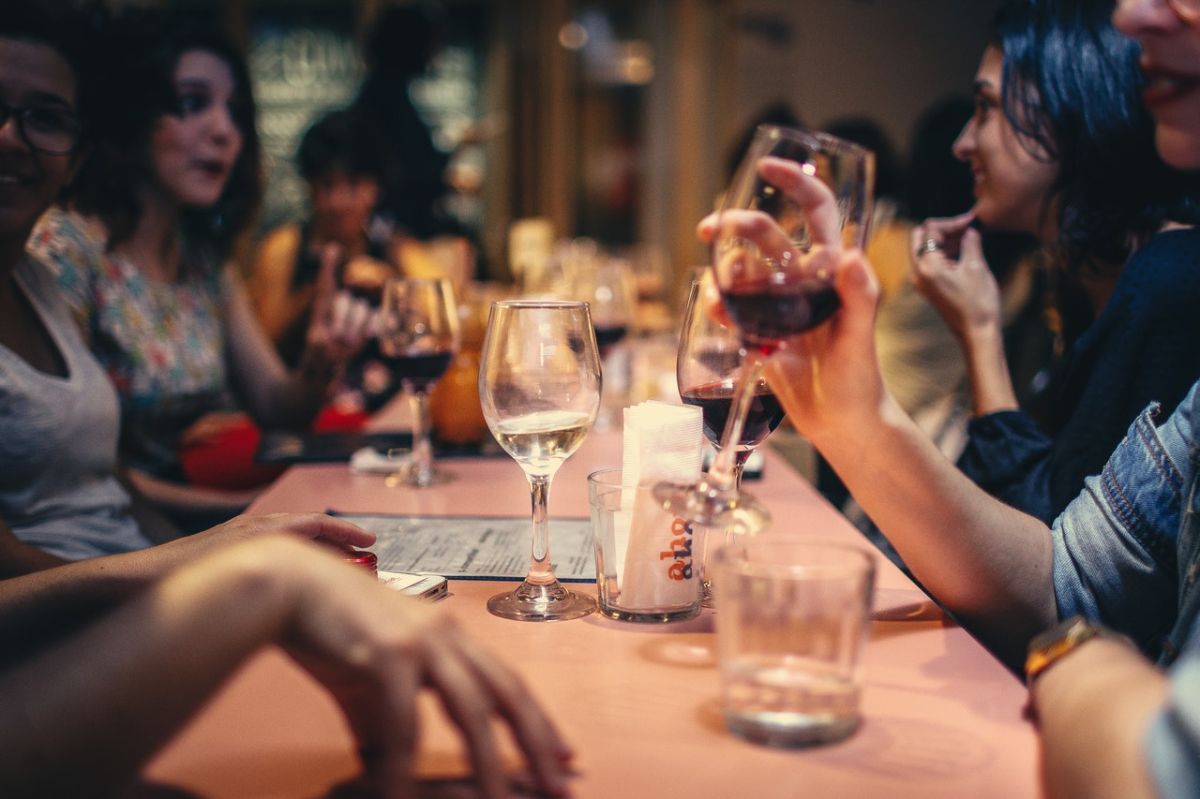 Photo: Helena Lopes / Pexels
Amid rising COVID-19 infections and a greater push by U.S. officials to vaccinate more people, there are a restaurant in California that rejects public health measures and only serves unvaccinated clients.
Pasta e Vino Basilico's in Huntington Beach, Orange County, has a sign at the entrance stating that customers must be unvaccinated to enter. The restaurant has declared itself a "mask-free zone" and requires patrons to remove face covers before entering.
Posters placed in Italian food restaurant they manifest zero tolerance for "treacherous and anti-American stupidity."
Last year, Basilico's also placed a spectacular ad on La Cienega Boulevard with the caption "Drop the mask, take the cannoli" along with an illustration of a hand controlling a puppet, in a reference to the movie "The Godfather."
In social networks, the restaurant's anti-vaccine stance has been supported by some, calling it a "patriot" and in favor of freedom, it has also been criticized by many others for contribute to further spread and death from coronavirus; while there are those who also indicate that it seems a marketing strategy. The restaurant of have been supported by government loans (PPP program).
Basilico's owner Tony Roman said in an email to the Los Angeles Times that he was fighting government policies that he said are harmful.
"With warning signs of another imminent shutdown, and many business owners emboldening once again those I refer to as 'the little tyrants of the shutdown,' this time enforcing proof-of-vaccination policies, We decided to fire another challenge missile to further make our point in defense of American freedom. "Roman said.
Basilico's positioning coincides in a period in which Throughout California, COVID-19 infections are on the rise and there is a greater circulation of the Delta variant.
According to the Times, "Basilico's rejection of public health measures symbolizes the force with which anti-vaccination culture has taken hold in traditionally conservative enclaves like Orange County, where mistrust in the government and outlandish claims on social media have sparked outrage throughout the pandemic. "
The state's Division of Occupational Safety and Health has imposed more than $ 152,000 in fines for a series of violations, "including failure to establish a COVID-19 prevention program, failure to provide safety training, and failure to provide masks for the employees". So far, the restaurant owner is unwilling to pay these fines.
While Los Angeles County has been required to wear face masks indoors, the Orange County Health Care Agency said in early July that it is not working on a mask mandate for unvaccinated people.
Nationally, the Centers for Disease Control and Prevention (CDC) have tightened instructions for use of an indoor mask in regions where COVID-19 cases are increasing sharply.
–
It may interest you: