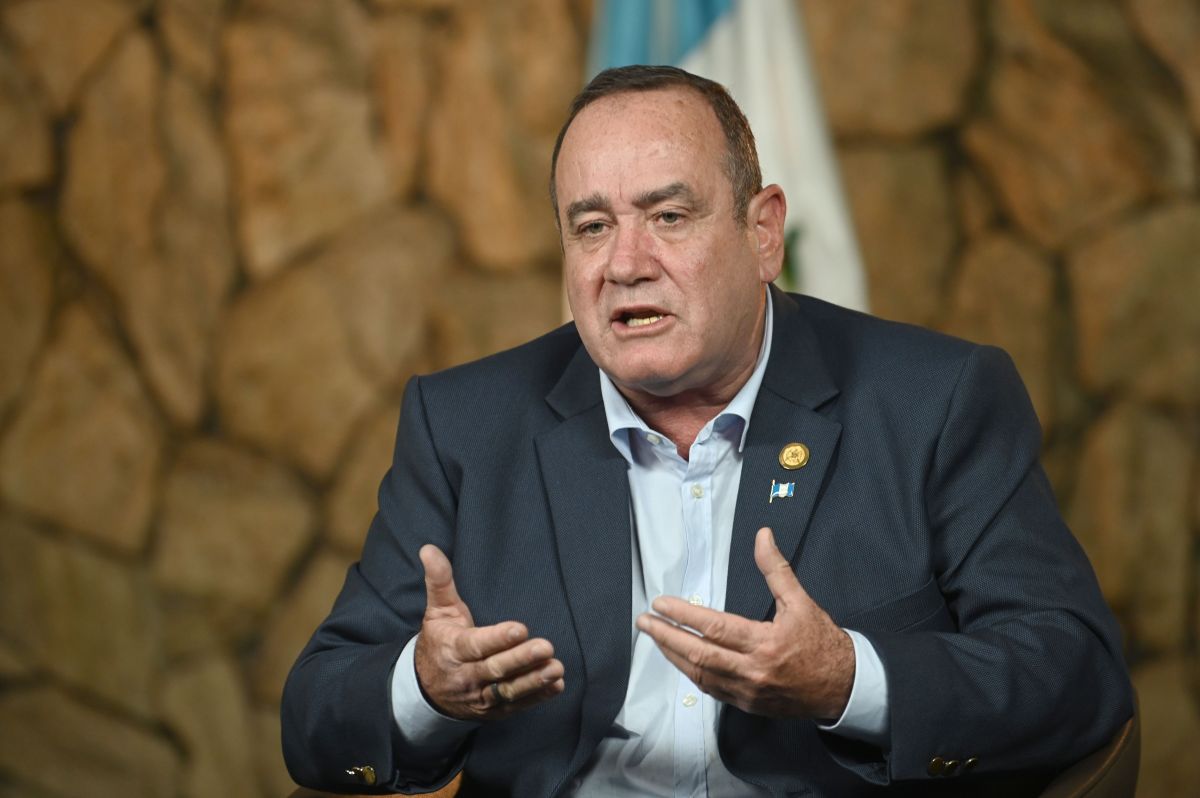 The president of Guatemala, Alejandro Giammattei, He expressed his concern on Thursday about the temporary suspension of the assistance of the United States Government to the Public Ministry announced after the dismissal, last week, of the anti-corruption prosecutor, Juan Francisco Sandoval.
"I am concerned about the negative impact that this measure will have on the efforts that the entire Government of Guatemala is making" to "combat organized crime and corruption", said the president through a statement.
Giammattei added that he considers it "necessary that communication not be closed" between the United States with the Public Ministry and "that there be an opportunity to discuss the reasons for this measure."
The president also pointed out that suspending support is "Counterproductive to achievement" of objectives.
In addition, he announced that he instructed the Ministry of Finance to seek budgetary support for the Public Ministry, and that of Foreign Relations to promote the cooperation of international organizations and friendly countries.
THE REASON FOR SUSPENSION
On Tuesday, the United States announced that it "temporarily" paralyzed cooperation with the Guatemalan Public Ministry following the July 23 dismissal of that country's anti-corruption prosecutor, Juan Francisco Sandoval, who had already been convicted by Washington.
The decision was made known at a press conference by the deputy spokeswoman for the US State Department, Jalina Porter.
The spokeswoman warned that the US Government "Has lost confidence" in the head of the Public Ministry of Guatemala, Consuelo Porras, and in her decisions.
Sandoval, 38, was removed from his post on Friday by Porras, who argued alleged "abuses and frequent abuses" of the institution by the now former prosecutor, and denounced that she herself was the victim of alleged "humiliations."
The US spokeswoman considered that Porras' decision is part of a "pattern of behavior" and indicates "A lack of commitment to the rule of law and independent judicial and fiscal processes."
Sandoval has been the leader in the fight against corruption in Guatemala for the last three years and in March 2021 he was decorated by the US Department of State with the award "Anticorruption Champion" along with other prominent people worldwide.
The attorney general and head of the Public Ministry, Consuelo Porras, assured in local media during the week that the entity can survive without the financial support of the United States.
After his departure from the Prosecutor's Office on Friday, Sandoval accused Porras of manipulating the Justice to prevent and stop investigations against Giammattei.
The dismissal of Sandoval provoked this Thursday the call for a national strike in which thousands of Guatemalans expressed their repudiation of Giammattei and Porras and also called for his resignation.
According to an investigation by the daily La Hora on July 23, Porras' decision to remove Sandoval was influenced by President Giammattei.
Keep reading: "We have lost confidence": the US suspended collaboration with the Guatemalan prosecutor's office