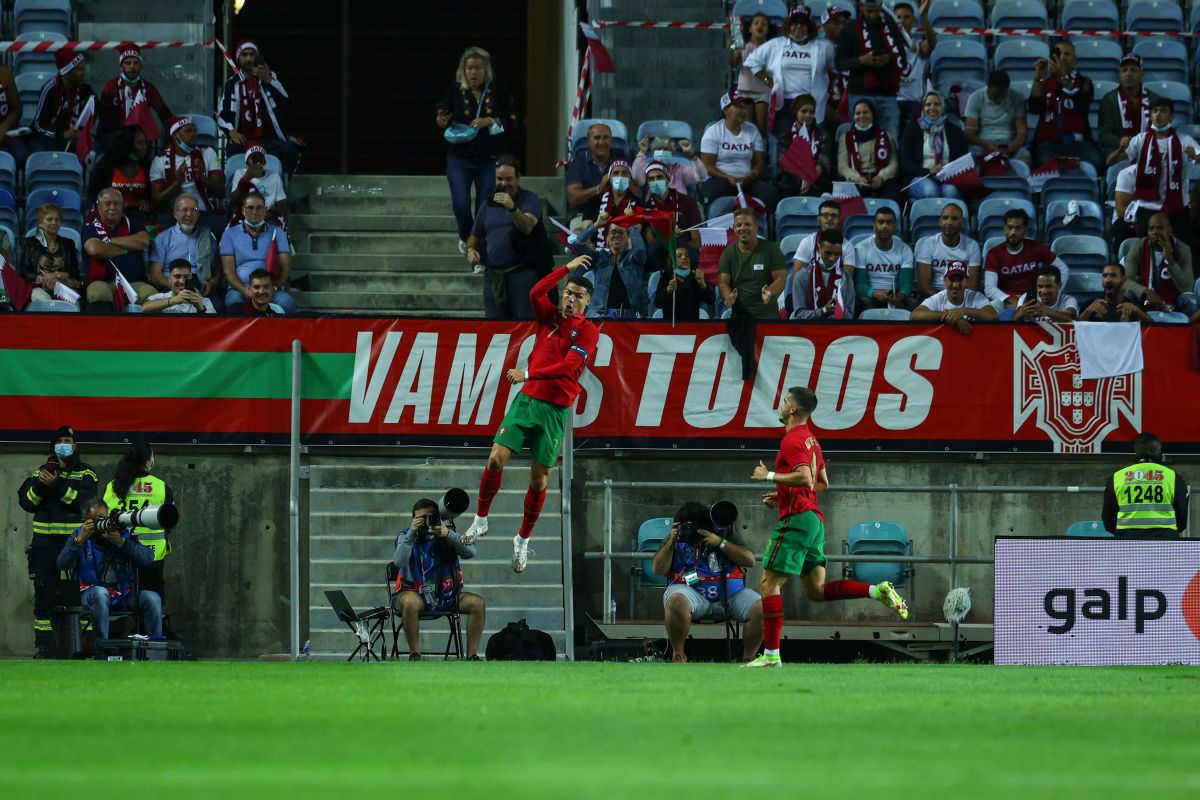 Photo: Carlos Rodrigues / Getty Images
After starting the friendly match this Saturday between Portugal and Qatar, Cristiano Ronaldo beat Sergio Ramos and became the European player with the most appearances for his national team reaching the figure of 181.
Cristiano Ronaldo only had enough to play the first half to continue adding records to his impressive career and surpass his former Real Madrid teammate, Sergio Ramos, in one of the few European brands that was not in his possession.
Also, the current Manchester United player He only needed to play the first half to do what he does best, score the first goal for his team in the match that he ended up winning Portugal with a 3-0 win over Qatar.
You may also be interested in: Goodbye to Cristiano Ronaldo, Lionel Messi and Neymar: the future God of football is Italian and he is 13 years old
Cristiano Ronaldo achieves record in consecutive matches
With 36 years Cristiano Ronaldo does not stop astonishing the world and this was the second consecutive game with Portugal in which he sets a record, recalling that in his previous match against Azerbaijan, he became the footballer who has scored the most goals for his national team surpassing the 109 goals of the Iranian Ali Daei.
It is no secret to anyone what the Portuguese star has achieved with his team, and it is that since that debut on August 20, 2003, in which at the age of 18 he did not show any nerves when playing the second half of the match against Kazakhstan , "El Bicho" has not stopped making history in football.
13 years after that debut with many dreams in his mind and with an energy that he still retains, the forward proclaimed himself champion of the Eurocup in 2016 and the League of Nations in 2018, these being the greatest successes achieved with his selection.




Source-eldiariony.com