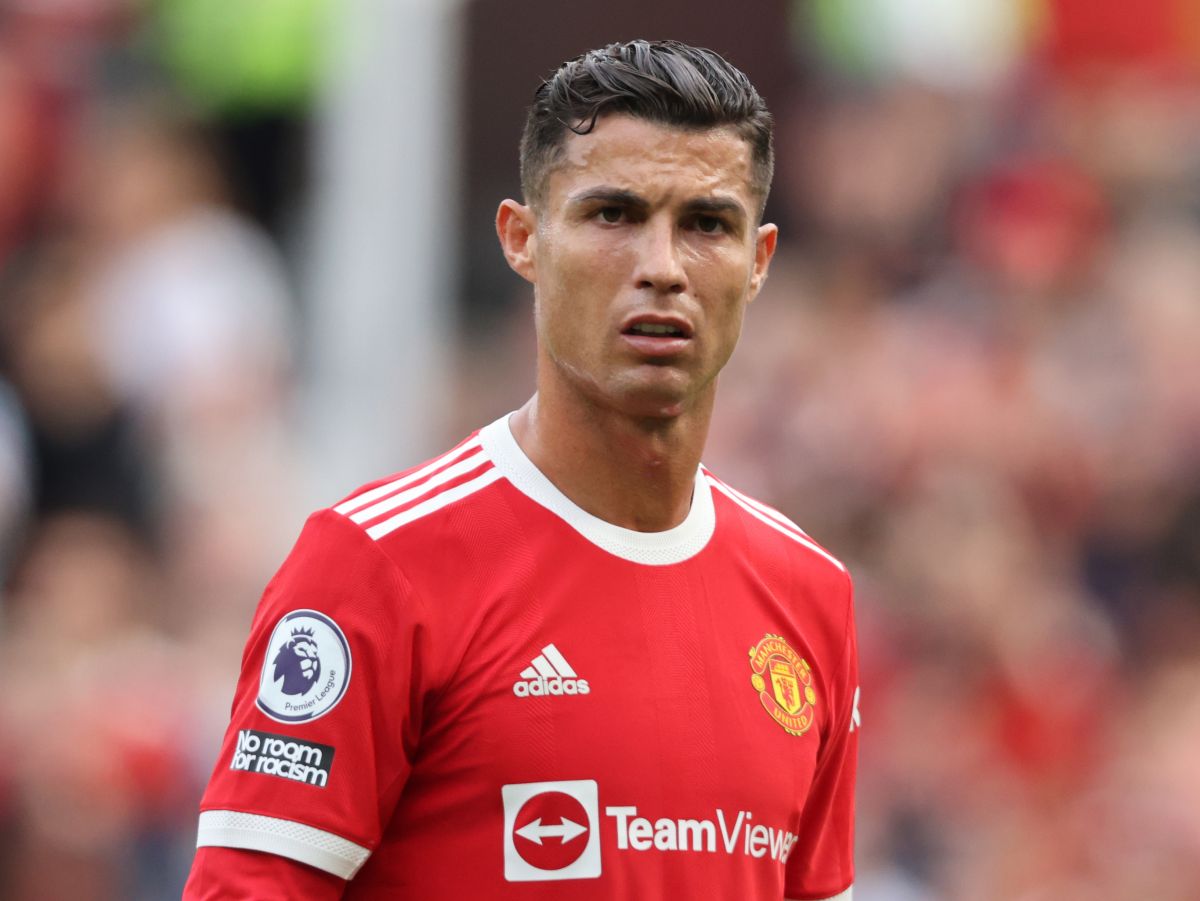 Photo: Clive Brunskill / Getty Images
The Portuguese footballer Cristiano Ronaldo, 36, had a dream comeback to Manchester United, but what was not a dream, but a nightmare, were his first days in the city, since every morning he was awakened by a flock of sheep who wandered around the vicinity of his abode.
That annoyance led the former Juventus and Real Madrid player to pack his luggage and flee the place, since sleep hours are very precious to him.
"Although the property is beautiful and is located in rolling fields and forests, it was also close to sheep that were very noisy from early on," said a source in an interview with the British newspaper The Sun, which was the outlet that released the news. News.
In addition to the repeated battle with the flock of sheep, CR7, Georgina Rodríguez and their children also had to deal with the lack of privacy, because the fans could come closer and appreciate everything they did inside their house.
"The property had a public road that crossed the lot and the driveway in front allowed one to look inside the house. Ronaldo attaches great importance to rest and physical recovery after the games, so he decided that the best thing was to move house, "the informant continued.
Those couple of elements were enough for the player of the Portugal National Team to no longer want to know anything about the mansion valued at £ 6 million pounds, something like $ 8.2 million, and which was located on a 23-acre lot.
The soccer star's stay in the place only lasted a week, as as soon as he could he moved to another much cheaper mansion, whose value would be around £ 3 million, that is, about $ 4.1 million dollars.
The House, which is the same as the one we showed you here a few weeks ago It is country-style, located in the Cheshire community, has seven bedrooms and six bathrooms.
It is completed by the entrance hall, kitchen, dining room, dining room, living room, main room, cinema room, study, wine cellar, laundry room, wine cellar, garage for four vehicles, among other rooms.
The kitchen is quite spacious and open. It is equipped with a brown cupboard, with high-end appliances, with a central island that can function for preparing food, but also as a breakfast area.
The master bedroom, located on the first floor, has more than enough space for a large bed and a living room. It also has a very large dressing room, with a balcony and a bathroom with a bathtub and walk-in shower.
Five of the bedrooms are located in the main house, while the remaining two are in a guest house with its own kitchen, with its living room and two bathrooms.
Outside, the residence has a very extensive garden, terraces, paddocks, among other amenities.
Keep reading:
Not only does she have a mansion in Miami, Inés Gómez Mont also has an apartment in NY
This is the inside of the mansion where Clarissa Molina sleeps in the arms of her controversial boyfriend
Winnie the Pooh's tree house recreated in the middle of the forest and can be rented on Airbnb
This is the luxurious mansion of Inés Gómez Mont in Miami Beach and that in the past belonged to Cher