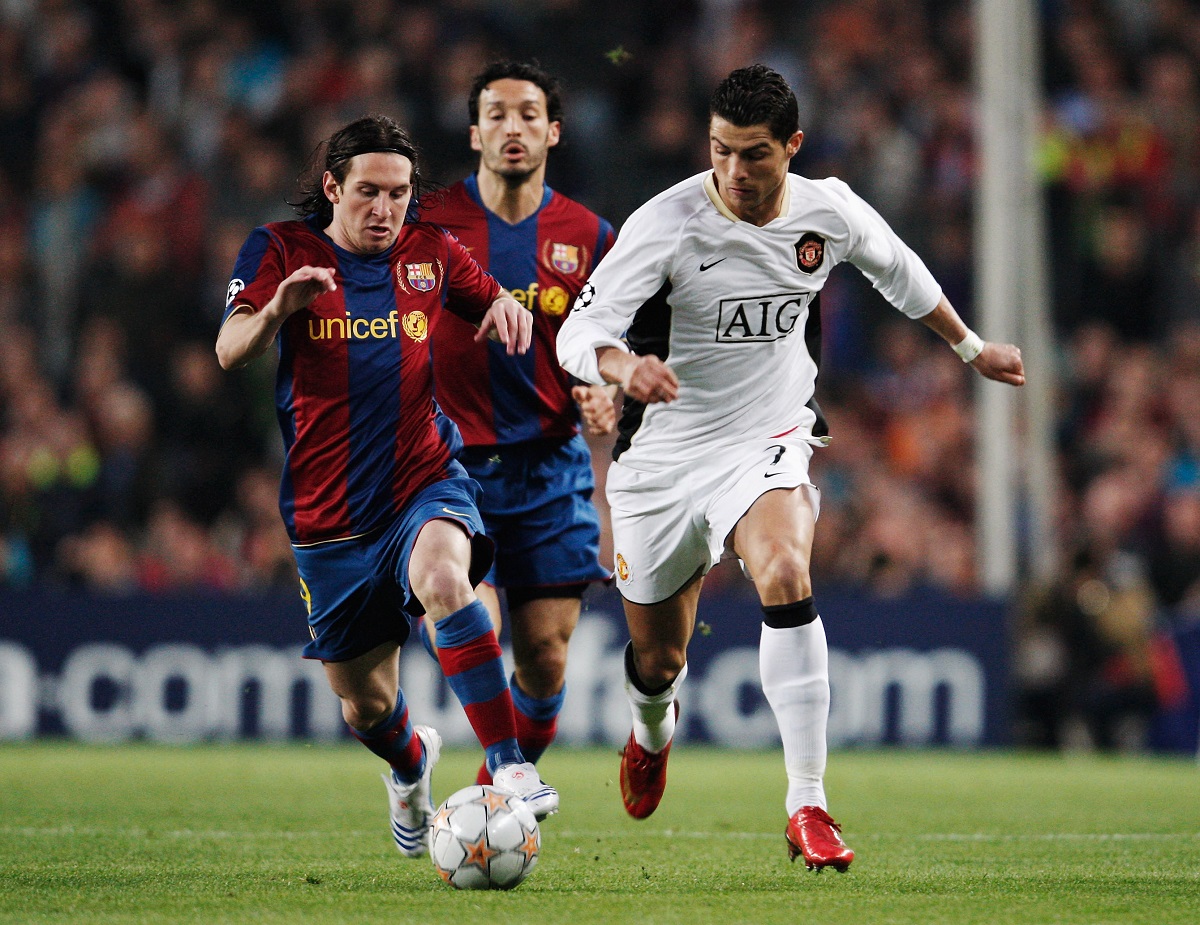 See to Lionel messi and Cristiano Ronaldo Changing clubs in the same transfer market is an anecdote that will always be remembered in the history of world football. On August 10, the Argentine was announced by PSG and on August 27, Manchester United confirmed the return of a prodigal son.
Both transfers occurred in unexpected situations. Messi was about to renew with FC Barcelona and everything was broken, and in a matter of hours he arranged his trip to Paris. In addition to the impact caused by seeing him for the first time with a different uniform from the Catalan club.
While Cristiano Ronaldo made it clear that he wanted to leave Italy a few days after the closing of the summer market. And when everyone believed that he was going to Manchester City to be coached by Pep Guardiola, United struck the big blow and paid $ 29.50 million to welcome a special son from Old Trafford.
And it was time for the comparisons between Messi and Cristiano, this time in the reach that each one had on social networks about their change announcements.
On Twitter Cristiano Ronaldo had in 7 hours: 63 thousand comments, 798.8 thousand retweets and 1.7 million likes
Welcome 𝗵𝗼𝗺𝗲, @Christian 🔴#MUFC | #Ronaldo

– Manchester United (@ManUtd) August 27, 2021
On Twitter Lionel Messi it had from August 10 to 27: 16.6 thousand comments, 258 thousand retweets and 871 thousand likes. In addition, 22.5 million views of his video.
A new 💎 in Paris!

PSGxMESSI ❤️💙 pic.twitter.com/2JpYSRtpCy

– Paris Saint-Germain (@PSG_inside) August 10, 2021
On instagram Cristiano Ronaldo had in 7 hours: 10,623,200 likes and 474,364 comments.
On instagram Lionel Messi it had from August 10 to 27: 7,806,347 likes, 102,915 comments and 24,106,201 views.
The difference in the ads is that PSG had a campaign of intrigue and designed a structure to advertise their diamond. While Man. United only posted a design without further details. Now is that the culminating part of his return to Old Trafford will come.
Of course, Messi made PSG gain a good number of followers on their social networks. While Manchester United is one of the team with the most followers in the world.
Read also: The return of CR7: Cristiano Ronaldo is a new Manchester United player