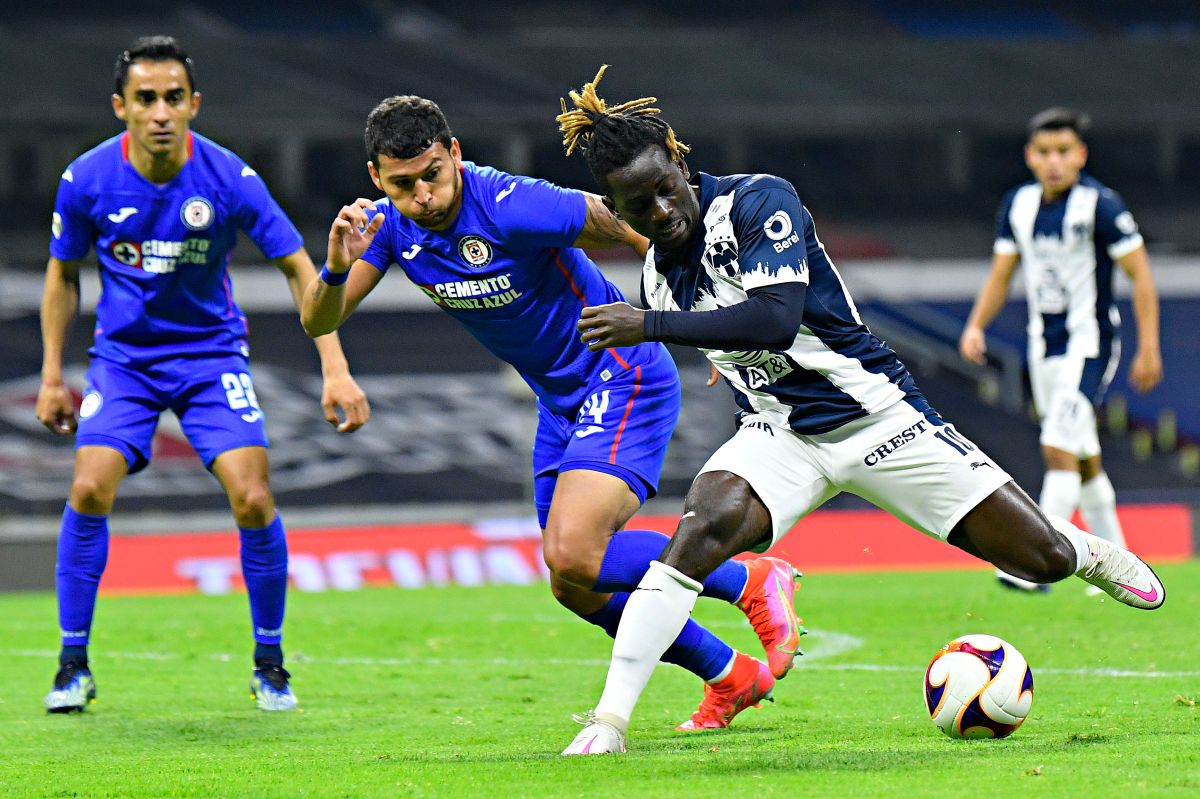 Photo: Etzel Espinosa / Imago7
The Blue Cross, Mexican soccer champion, will visit Monterrey this Wednesday of coach Javier Aguirre, at the start of the semifinal of the Concacaf Champions League.
Directed by the Peruvian Juan Reynoso, the Blues won their first league title of this century last May and have bet on conquer the reign of Concacaf to reach America as the top winners of the tournament and qualify for the Club World Cup.
With a win, a draw and a defeat, Cruz Azul has had a slow start in the Apertura 2021 as a result of the absence of several players, most of whom will already be available this Wednesday.
For Reynoso, a draw will be a good result to try to finalize the series at their stadium, Azteca, on September 16 in the second leg. The celestial team will seek to plant well and from there attack with an offensive line led by Uruguayan Jonathan Rodríguez.
Monterrey de Aguirre adds a win and two draws in the Mexican championship and hopes that his forwards, led by Rogelio Funes Mori, be fine, to do damage and get an advantage to the return match.
Led by Aguirre, the team has had ups and downs so far this year, has lacked at times a lack of forcefulness in the attack and has let go of advantages, which the former Atlético de Madrid coach will try not to repeat against Cruz Azul.
Monterrey is the best team in the Concacaf in the last 10 years, with four titles, in 2011, 2012, 2013 and 2019; twice he was third in the Club World Cup And now he will try to confirm his hierarchy, a complicated challenge due to how well Cruz Azul has been playing since 2020.
🛡️ | Working towards the Ida Semifinal @TheChampions Go! 👊🏼#RayadosEnConcacaf | # SCCL2021#UpTheMonterrey 🇫🇮 pic.twitter.com/3v1Ptept68

– Striped (@Rayados) August 10, 2021
Both teams have talented rosters across all lines and an attractive series is expected. The winner will face the best between America and the Philadelphia of the MLS, which will begin their series on Thursday at the Azteca Stadium, home of the Mexicans.
Probable lineups:
Monterrey: Esteban Andrada; Sebastián Vegas, Jesús Gallardo, César Montes, Stefan Medina; Arturo González, Carlos Rodríguez, Maximiliano Meza; Joel Campbell, Rogelio Funes Mori, Duván Vergara.
Coach: Javier Aguirre.
Blue Cross: Andrés Gudiño; Jaiber Jiménez, Julio C. Domínguez, Pablo Aguilar, Juan Escobar; Ignacio Rivero, Rafael Baca, Yoshimar Yotún, Orbelín Pineda; Jonathan Rodríguez, Santiago Giménez.
Coach: Juan Reynoso.
Referee: to be designated.
Stadium: BBVA, in Monterrey, northern Mexico.
Date: the match will take place on Wednesday, August 11.
United States Time: 10:00 pm (East) 7:00 pm (Pacific).
You may also like:
Video: three dead left by a shooting in a regional soccer game in the municipality of León
Bad news: Tigres will not have André Pierre-Gignac in their duel against Seattle Sounders for the Leagues Cup
Lionel Messi is a new Paris Saint-Germain player: a king arrived at the Parc des Princes