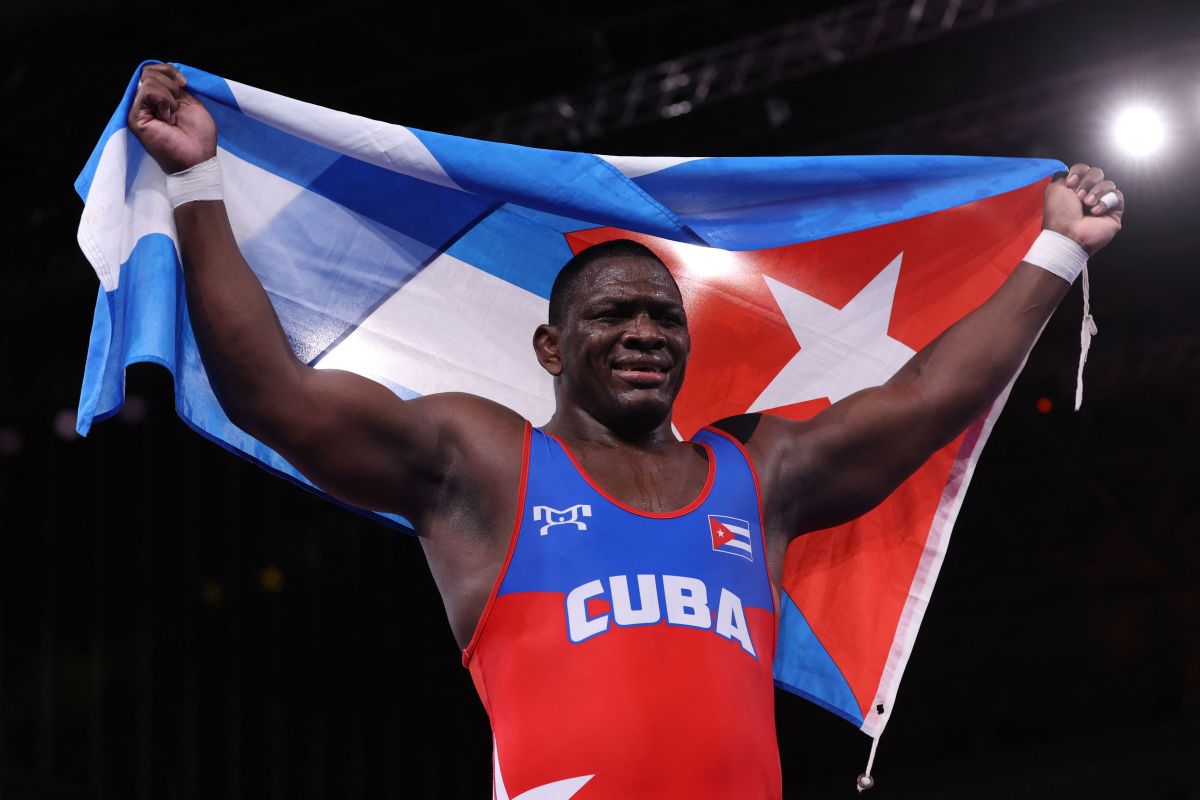 Photo: Jack Guez / AFP / Getty Images
Mijain Lopez climbed one more rung in the Olympus of world sport to which he already belonged. The fighter Cuban added his fourth gold medal in Tokyo 2020 on the Greco-Roman fight, becoming the best fighter ever.
As for the fight, no one ever achieved what the Cuban achieved this morning at the Olympic Games. Four devastating gold medals: Beijing 2008, London 2012, Rio 2016 and now Tokyo 2020.
And if we include all the disciplines of Olympic sport, he is only the fourth athlete in history to do so, joining Carl Lewis, Michael Phelps and Al Oerter Jr. One of a kind.
Cuban wrestler Mijaín López won his fourth consecutive Olympic gold in the Men's Greco-Roman 130kg.

He joins Carl Lewis, Michael Phelps and Al Oerter Jr. as the only athletes to win four straight golds at a single Olympic event 🇨🇺 pic.twitter.com/gOXb03PCUQ

– SportsCenter (@SportsCenter) August 2, 2021
Mijain Lopez he celebrated with his coaches, taking a spin around the "battlefield" after securing his fourth gold medal.
Mijain Lopez was so hyped to win his 4th straight Olympic gold in wrestling that he CARRIED HIS COACH AROUND THE RING. #TokyoOlympics pic.twitter.com/UPl7Sc0K0S

– NBC Sports (@NBCSports) August 2, 2021
"I am complying with what I learned, with what my predecessors, my parents, my children, my grandparents taught me … I believe that I am transmitting to the world that, no matter how great you are, humility will always be greater than virtue"López declared to the press of the Olympic Games.
Mijain Lopez he won without receiving a point against him throughout the entire tournament. I mean, he completed a perfect Olympics. By Paris 2024 he will be 41 years old, and everything indicates that he will continue to expand his career as a legend in world sport. The pride of Cuba.