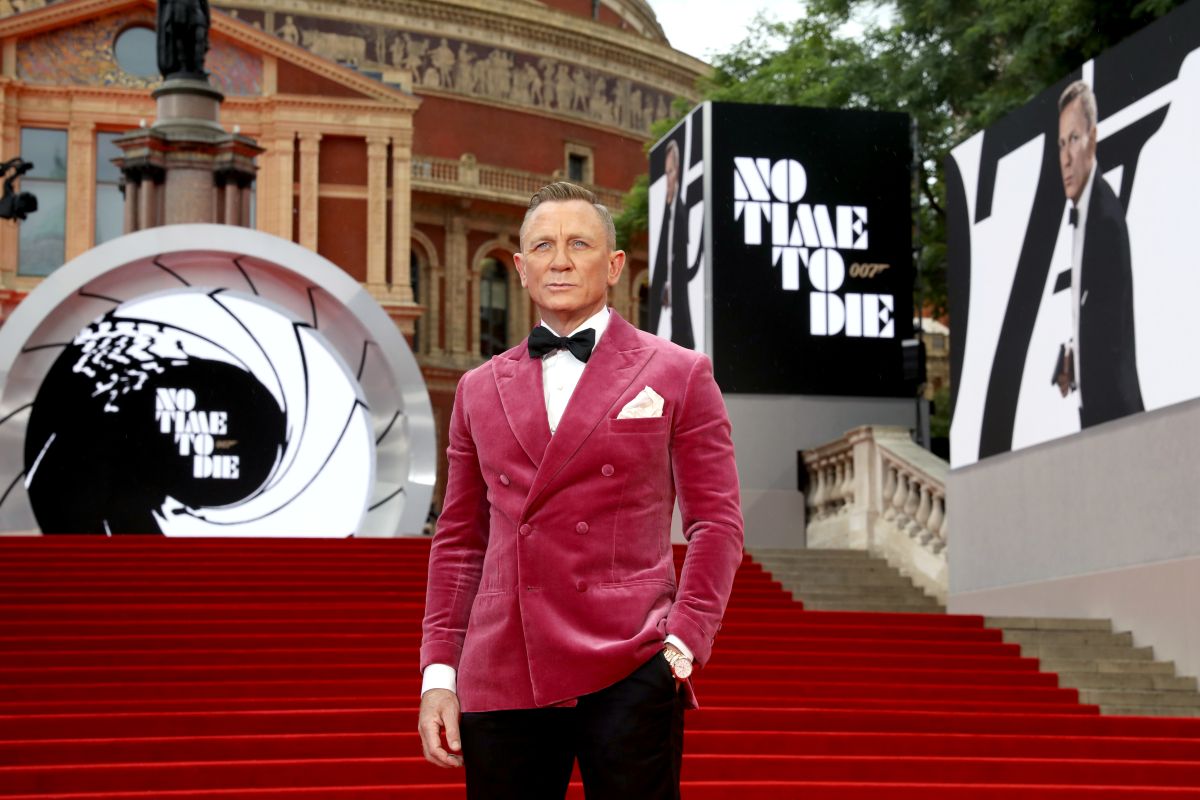 Photo: Tristan Fewings / Getty Images
Just three days before its UK premiere, the latest installment of Agent 007 starring the actor Daniel Craig, "James Bond: No time to die", it has broken a record among all the films that have been made in the franchise. It has become the highest grossing in history!
According to Universal Pictures, the English-born actor says goodbye to the iconic character in style and in the midst of a new record, because in just one weekend, the premiere grossed just over $ 34 million box office.
Recall that last Thursday, September 30, the premiere of "James Bond: No time to die" was held in the United Kingdom and Ireland, where recorded the best three box office days in Secret Agent 007's 60-year history.
However, this was not the only one who collected the long-awaited tape, as it was also It became the biggest UK film premiere since the pandemic broke out of coronavirus in March 2020.
Now, the film starring Daniel Craig is available in 54 countries, including Spain, Brazil, Germany and Japan, where it also shows great audience acceptance; this despite having been released 18 months later than it was planned.
In addition to the British, "James Bond: No time to die" features performances by Oscar winner Rami Malek, France's Léa Seydoux, British Lashana Lynch and the Cuban-Spanish Ana de Armas.
It should be noted that this installment was highly anticipated not only because of the expectation that was maintained after the coronavirus pandemic, but because it is Craig's last participation on the scene as Agent Bond. And according to several critics, his performance was worthy of a farewell like the greats: "Craig is a commanding charismatic presence from the first frame to the last, and he says goodbye with a terrible and moving style ", said the film critic of the newspaper The Times, Kevin Maher
It may interest you:
Daniel Craig does not consider it a good idea for James Bond to become a woman
Daniel Craig needed about 20 costumes for each action scene in the "James Bond" movies.
Regé-Jean is shaping up to be the next James Bond replacing Daniel Craig


Source-laopinion.com