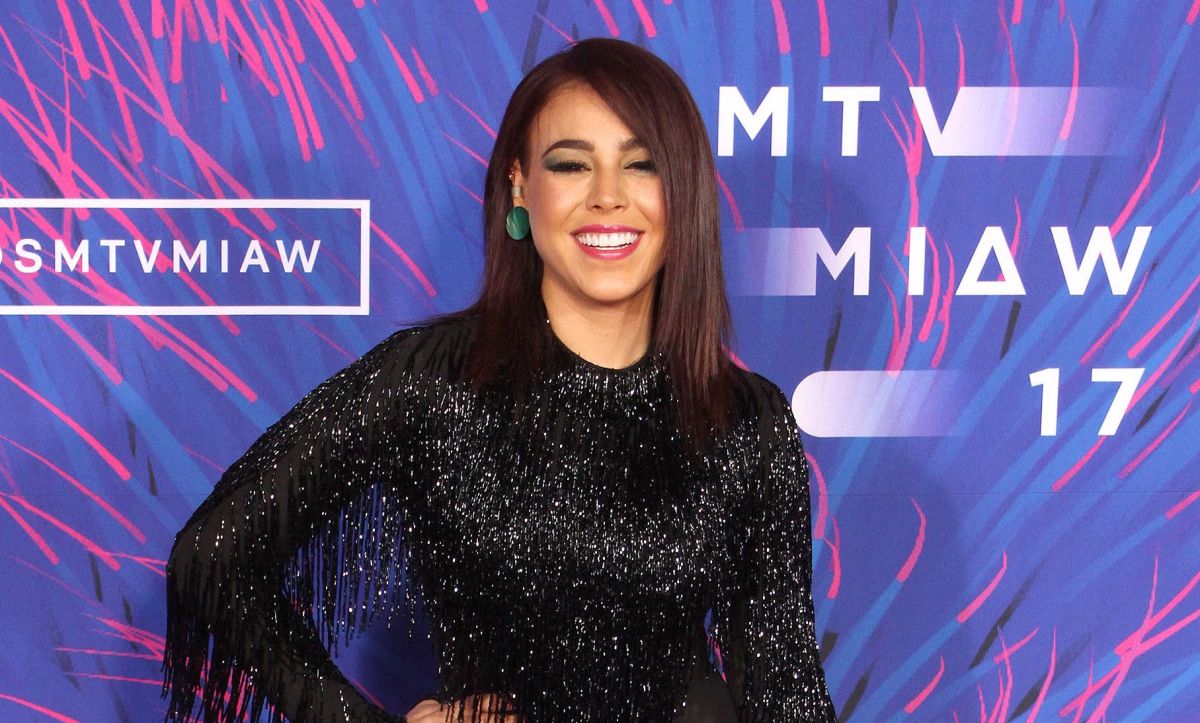 One of the most anticipated days for Latino musicians has arrived, and we are referring to nothing more and nothing less than the moment when the list of celebrities nominated for the awards was released. Latin Grammy 2021, one of the most important recognitions in the music industry at an international level, in which it is nothing more and nothing less, Danna Paola.
The Latin Recording Academy announced the artists who will compete for the award during the 22nd edition, which will take place in Las Vegas. The ceremony will take place on November 18, 2021 at 8:00 p.m. Miami time, where it is expected to be a unique event.
In addition to the honor that this represents, for some celebrities it involved a series of celebrations by their fans, as in the case of Danna Paola, who was nominated for the first time for these awards. The Mexican's KO album is considered a candidate for Best Pop Vocal Album, along with singers such as Andrés Calamaro (God breeds them), Camilo (My hands), Pedro Capó (Munay) and Reik (From Mexico).
YOU MAY ALSO BE INTERESTED: Danna Paola shows off a new face and fans mistake her for Ariana Grande
Just a few minutes ago, when Danna Paola heard the great news, she shared on her Twitter account that she was shocked by what happened. Immediately, he began to receive a series of compliments and words of support from his fans. In a different publication, the singer decided to place some heart emojis and a face that seemed about to cry along with the word "ay."
Both messages on social networks already have thousands of reactions and hundreds of comments. In addition, the name of the also actress was placed among the national trends, thanks to all the people who decided to celebrate her well-deserved triumph. After more than 20 years of artistic career, Danna Paola continues to position herself as a youth icon; especially during the last few years, when he decided to focus on his musical success.
YOU MAY ALSO BE INTERESTED: VIDEO: Alicia Machado talks about more and reveals secrets of Danna Paola and Eleazar Gómez
For Record of the Year, the nominated artists are Pablo Alborán, Rauw Alejandro, Marc Anthony, Paula Arenas, Andrés Calamaro & Julio Iglesias, Camilo, Electric Diamond, Ricardo Montaner, Mau and Ricky, Camilo and Evaluna Montaner; Juan Luis Guerra, C. Tangana & Omar Apollo and Caetano Veloso & Tom Veloso. Another of the most important categories is the album of the year, where Pablo Alborán, Paula Arenas, Bad Bunny, Rubén Blades and Roberto Delgado & Orquesta, Camilo, Nana Caymmi, Juan Luis Guerra, Juanes, Natalia Lafourcade and C. Tangana also appear. .


Source-laopinion.com