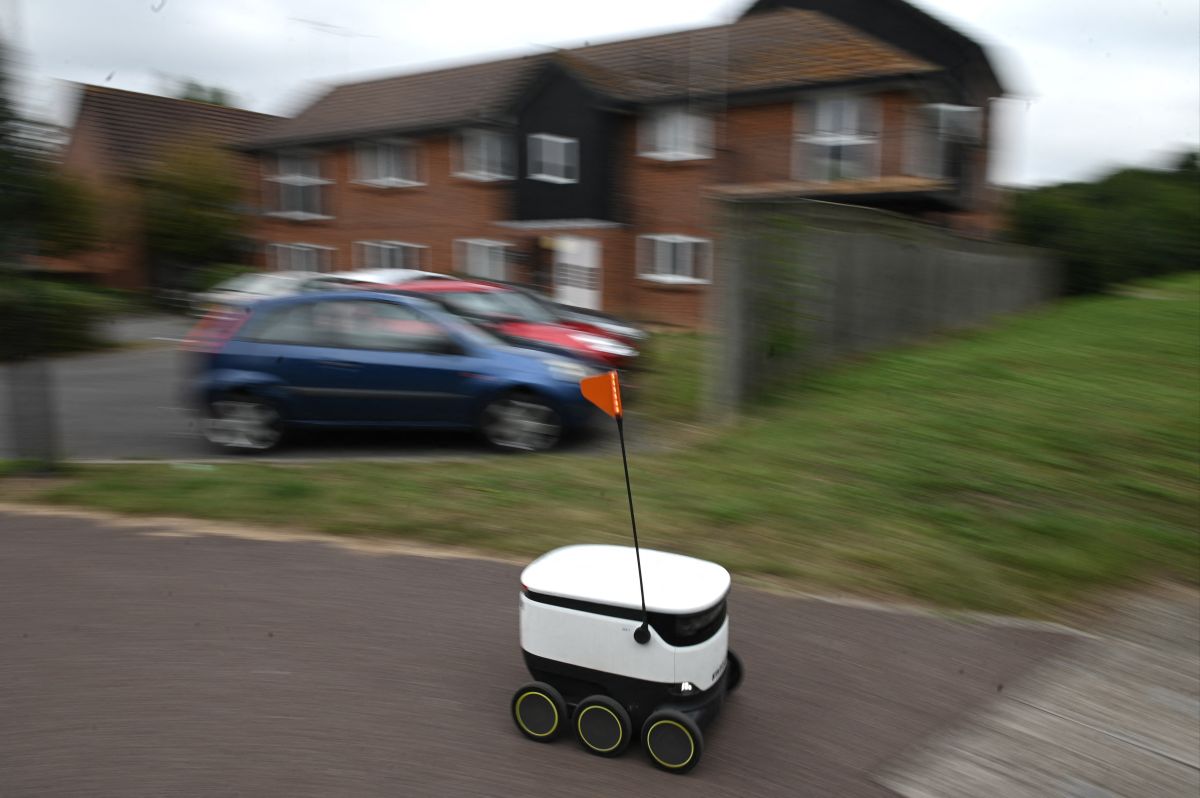 Photo: DANIEL LEAL-OLIVAS / Getty Images
The residential area of ​​Milton Keynes, 80 kilometers north of London, has become very popular with sleek little six-wheeled robots cruising the sidewalks, announced AFP.
Today 200 of these devices roam the streets of that city and also of neighboring Northampton, delivering purchases or meals, but it is expected that soon there will be 500, to serve five new municipalities.
The robots have been in operation for 3 years, but with the pandemic they have been in great demand and have become indispensable"Everybody needed contactless delivery," sums up Andrew Curtis, UK head of operations for Starship Technologies, the company that builds and operates these robots.
The company has quadrupled its deliveries and currently makes 1,000 daily deliveries in the country and demand has not decreased despite the end of the restrictions imposed during the pandemic.
In addition, Starship Technologies has just closed a contract with the Co-op supermarket chain, to put to work 300 new robots by the end of the year and triple deliveries.

Milton Keynes has been a customer of the delivery company since 2018 and it is common to see a dozen robots in front of its branches patiently waiting for their next order.
With their antennae flanked by a small orange flag, which make them more visible, they give them a look of little bumper cars.
The equipment has a space for cargo, cameras and sensors and is 99% autonomous, according to its manufacturer. And if the automaton is faced with an unknown situation, an operator can control it remotely.
With the products to be delivered on board, the robot moves smoothly through the maze of pedestrian paths moving at a speed of 3.7 miles per hour (6 km / h) and delivers orders in less than an hour.
Despite the benefits that robots generate, especially in environmental matters, they draw criticism from unions, who fear that they will take over the work of humans.
There are also concerns about deciding how far to travel and concerns about using sidewalks.
"We have never had an accident", says Andrew Curtis, emphasizing that in the United Kingdom the company obtained authorization from local authorities for each of its activities.
You may also like:
Robot fired for incompetent!
Rex, the first bionic robot, arrives
Coronavirus: They attend graduation using robots


Source-eldiariony.com