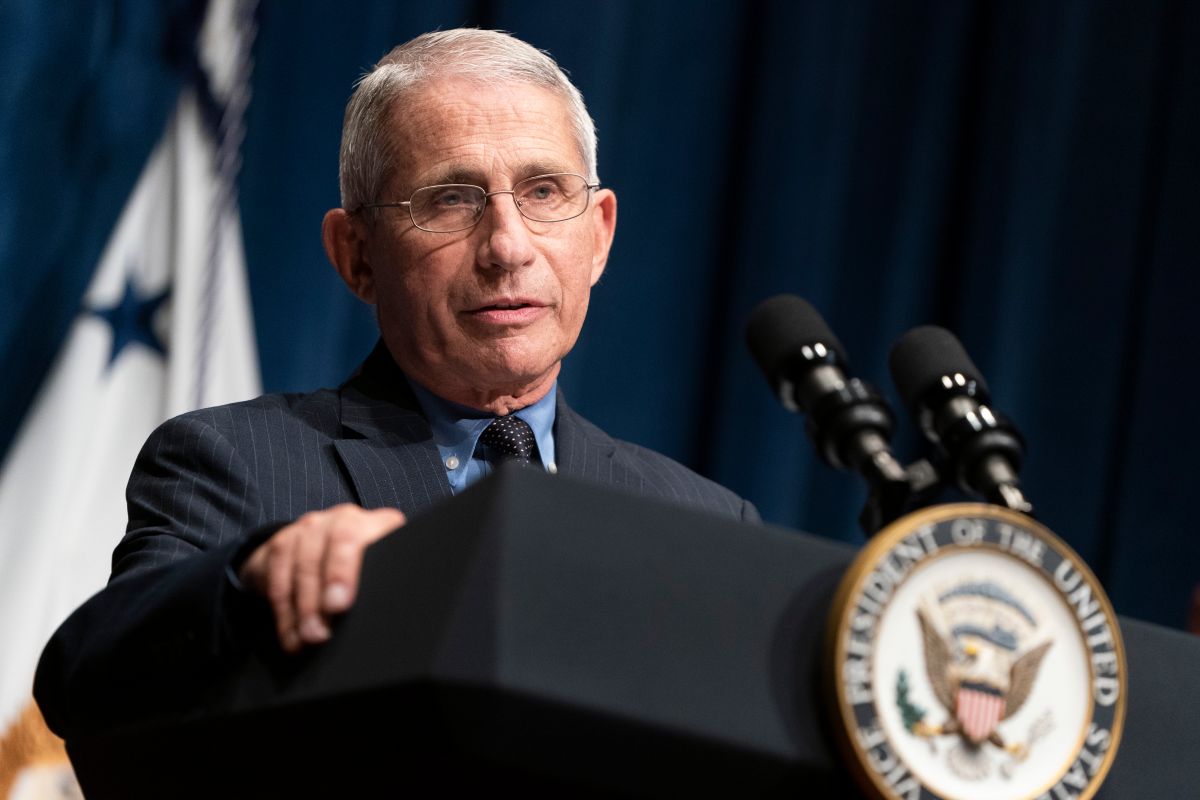 Photo: Joshua Roberts / Getty Images
One of the cultural icons in the United States during the coronavirus pandemic has been the recognized Dr. Anthony Fauci, that now premieres its own documentary on Disney +, made by National Geographic Documentary Films.
This October 6, a feature film was launched through the entertainment giant (Disney) platform that recounts the path of the specialist from its beginnings to arriving at Casa Blanca; This without neglecting the important role it played in the COVID-19 pandemic.
The latter focuses on the important work that Dr. Anthony Fauci embarked on after mounting on his shoulders the research and strategies that aimed to safeguard the well-being of the population during one of the worst stages not only in the United States. but the world.
"When you are in a race to stop a terrible disease, you never think you are doing things fast enough."Reflected the doctorate in advance of the Disney + documentary.
Throughout the feature film directed by Emmy winners John Hoffman and Janet Tobias, viewers will not only meet the doctor through their family (who appear in the work), also some of the most influential figures in the world are participants.
On Fauci the testimonies of the former president are presented George W. Bush, Bill Gates, U2 singer, Bono, the former US National Security Advisor Susan rice, the doctors Tom Frieden and Francis Collins, as well as journalists from the New York Times, such as Apoorva Mamdavilli.
It may interest you:
Fauci warns of an increase in infections with Delta variant: "Things are going to get worse"
When can you stop using a coronavirus mask indoors?
Dr. Fauci says Johnson & Johnson vaccine could be resumed next Friday


Source-laopinion.com