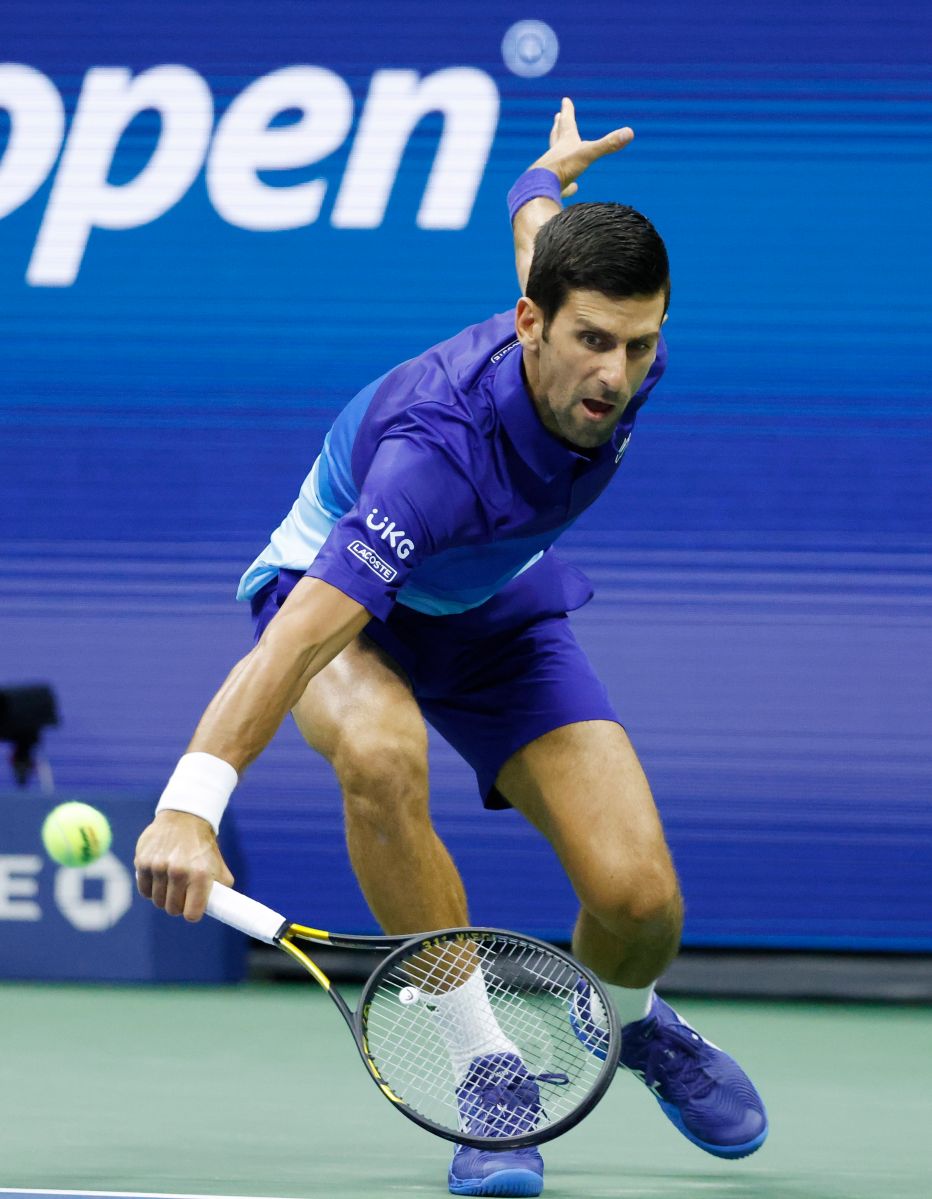 Labor Day cleared the way for the top 8 players in the men's and women's squad to meet in the quarterfinals at the US Open. The number one in the world, Novak Djokovic, Alexander Zverez, Matteo Berrettini, Emma Raducanu, Belinda Bencic, Karolina Pliskova and Maria Sakkari, went to this instance with victories.
The last American tennis players who were still in competition in the tournament were also eliminated on the day, Jenson Brooksby men and Sh.elby Rogers women.
The American Brooksby, 20, who reached professionalism only at the beginning of this year and for now 99 in the ATP ranking, showed that he is a firm promise that is part of the generational change in tennis. That was the match against the Serbian, a true battle between a 34-year-old veteran and the energy of a young man who wanted to take Arthur Ashe by storm.
Djokovic, who seeks to win the New York tournament to complete the Grand Slam of the year and equal Rod Laver's mard that he did in 1969, lost for the third time in four games so far in the US Open that he lost the first set, but this against Brooksby it was withering, the other two setbacks were in playoffs against Kei Nishikori and Holger Vitus Nodskov Rune.

The Serbian will face the Italian Matteo Berrettini on Wednesday in pursuit of his place in the semifinal. Both have met 3 times, all with victories in favor of Djokovic.
Emma Raducanu sweeps Shelby Rogers
The American Shelby Rogers, who in her previous match had eliminated in an extraordinary way the number one in the ranking, Ashleigh Barty, overwhelmingly fell to the British Emma Raducanu 6-2, 6-1 in the middle of a packed Arthur Ashe stadium that expected to see her leave victorious.
Raducanu, about to turn 18 and making his debut at the US Open that began by losing his service, took the pulse and then headed 11 consecutive games for the rest of the duel to dominate Rogers widely who could never repeat his previous performance.
The British along with the Canadian Leylah Fernández have caused a sensation in this edition of the tournament for being both teenagers and for reaching the quarter-finals of a Grand Slam for the first time. Raducanu, currently 150 in the ranking and with three titles on the ITF circuit, will face the Swiss Belinda Bencic this Wednesday.
The No. 11 seeded Swiss and recent Olympic medal winner in Tokyo beat Polish Iga Swiatek 7-6, 6-3 after more than two hours of play at Louis Armstrong Stadium.